Cirque du Soleil debuts show at Haskins Center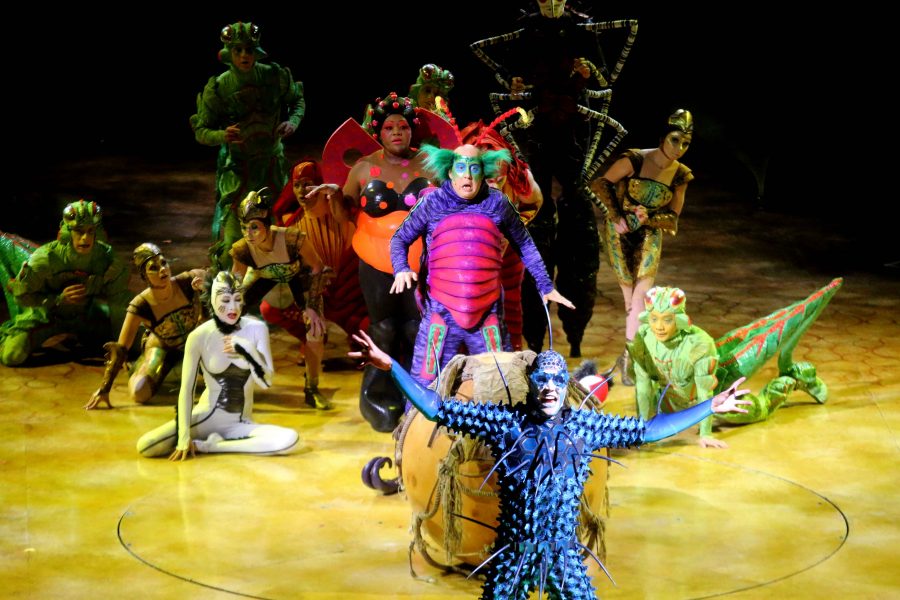 Cirque du Soleil is back at the Don Haskins and this time bringing the colorful story of 'OVO'. A captivating show full of insects, a mysterious egg and a love story between a newcomer and a ladybug. 'OVO' truly proved to be a show for everyone.
The show opened with the main colony of insects and the arrival of a newcomer with an egg. Even though the theme of the show is centered around the egg, it wasn't a vital plot point and it was never really explained.
The Brazilian inspiration was vividly present through all of the music and dances in the show.
Different acts filled the breaks in between the main story without completely taking away from it. Every act in between featured different insects all giving different acrobatic performances. Each more impressive than the last.
First up were the foot juggling ants. The ants were perfectly in sync throughout their whole performance as they balanced kiwis on their backs and even each other. Their choreography didn't falter throughout. All of the performers did a good job at staying on beat with the music and sound effects.
The live band played by cockroaches was a delight. They stayed in the shadows throughout the show playing the violin, flute, accordion and percussion.
One of the most notable acts came towards the end. It was the swarm of jumping crickets. There were ten different performers jumping and flipping from trampolines up an 8-meter vertical wall with no aerial support.
They came back from intermission with a beautiful Brazilian song and even more impressive acts than the first intermission. The skill and flexibility of these acrobats was astounding. It was a show full of subtle jokes for the adults to enjoy and slapstick comedy for the kids.
As the love story progressed it only got better, serving as a comedic bit. At one point an audience member was taken from the crowd to join the performers on stage and act as one of the insects. The show will run all weekend at the Don Haskins center. Tickets can still be purchased online at Ticketmaster or at UTEP's Ticket Center.