Big road trips ahead for UTEP golf teams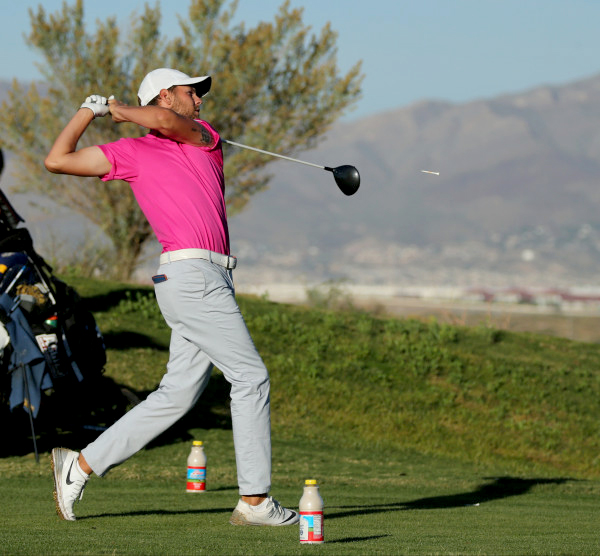 Hang on for a minute...we're trying to find some more stories you might like.
From Thursday to Friday, April 6-7, the UTEP women's golf team will travel to Maricopa, Arizona, to participate in the Wyoming Cowgirl Classic—their last invitational of the season before the Conference-USA Championship begins on April 17, in Fort Myers, Florida.
The men's unit will also be preparing for their season finale by traveling to Santa Cruz, California, for the Western Intercollegiate weekend tournament, which kicks off  April 8. The C-USA Championship for men's golf is scheduled to start on April 23 and wrap up on April 26 in Texarkana, Arkansas.
Women's Preview:
At the recent Little Rock/ASU Invitational, the UTEP women found themselves tied for third place with Toledo at the tournament's end, as both schools totaled a final score of 917. Out of the 13-team field during the tournament, the Miners had two student-athletes crack the top-10 for their performances, with senior Alisa Rodriguez (74-75-74-223) and sophomore Lily Downs (76-76-75-227).
Before the Little Rock Invitational, the Miners struggled to stay in the upper part of the final place standings in previous tournaments. UTEP recorded their worst two places in the Texas State Invitational (ninth place out of 16 teams), and at the Dr. Donnis Thompson Invitational, where they finished 13th out of the 15 schools competing.
The Miners will look to continue their hot shooting when the Arizona road trip takes place and hope to right their wrongs from a season prior, where UTEP finished in 16th place in the Cowgirl Classic. Last year, the orange and blue shot 315 in the first round, followed by 300 in the second round and 315 in the final round to total 930 in the Cowgirl Classic.
As a junior last season, Sofia Castiello (75-77-80-232) along with Downs (83-73-76) tied for 52nd place as UTEP's top finishers in the Cowgirl tournament. This year, Castiello has one top-20 finish, and has been UTEP's top finisher twice this season, while totaling three appearances in the top 10.
Rodriguez and senior June Ting are tied for UTEP's season-high in top-20 finishes with six each, and have combined for nine top-10 rankings throughout the year. Ting has been UTEP's top performer with a team high four times, while Rodriguez is right behind her with three of her own.
UTEP's head coach Jere Pelletier is no stranger to the playoffs and how to get his team prepared for a potential run. Under Pelletier, UTEP has won 10 tournament titles, and he has willed his team to come out in the top five in the conference championships on nine occasions.
Men's Preview:
After nearly a two-week break from action, the UTEP men's golf team will seek to get their stroke back with a trip to California. In San Antonio for the Lone Star Invitational, which started March 20, the Miners shot their season-worst in scoring with a 22-under, 842. This forced UTEP to lose a grip on their second-place standing after two rounds, and eventually pushed them to fourth when the tournament concluded.
Now, looking to regroup before the C-USA playoffs begin, the 71st-annual Western Intercollegiate Invitational will be UTEP's last opportunity to do so, since it is the last regular season event of the year.
The teams the Miners will challenge in the Western Intercollegiate tournament are no. 1 USC, no. 14 Stanford, no. 16 Texas, no. 24 Arizona State, San Diego State, the hosting team San Jose University, Arizona, California, UC Irvine, UCLA, Hawaii, Oregon, Washington and Pepperdine for a 15-team field.
Last season, no. 9-ranked Stanford took the crown with their total score of 1,041 as a team. USC (1,051) and Oregon (1,059) rounded out the top-three. UTEP finished in front of opponents such as UC Irvine, Arizona, San Jose State and Hawaii.
Stanford's senior star Maverick McNealy will be playing to keep his medalist award that he won last season.
The orange and blue has yet to claim the No. 1 spot in the invitational, but in 1995, UTEP's Ryan Hietala won the prestigious medalist reward – the only Miner in history to be recognized with that honor.
In the 2015-2016 season, UTEP fired 53-over par to come out of the Western Intercollegiate with a 10th-place finish. The Miners shot 362, 365 and 376 in the three rounds. UTEP's top scorer last season—who hit the most pars in the whole invitational—Frederik Dreier tied for 21st in the final standings at three-over par. The next UTEP athlete was Andreas Sorensen (49th place), who received a spot-on C-USA's All-Freshman team.
Again, UTEP is led by their reigning C-USA player of the year Dreier, who is in the running for a potential back-to-back award-winning seasons. Dreier is looking to add to his team-high of six top-10 finishes on the team when the Miners face the Western Intercollegiate competition.
In 10 tournaments this season, UTEP has finished in the top five out of six. Three of the tournaments have resulted in UTEP winning and coming out in first place, with one second-place finish as well.
The Western Intercollegiate should prove to be a strong test for an improving Miner men's team.