Keitha Adams accepts Wichita State job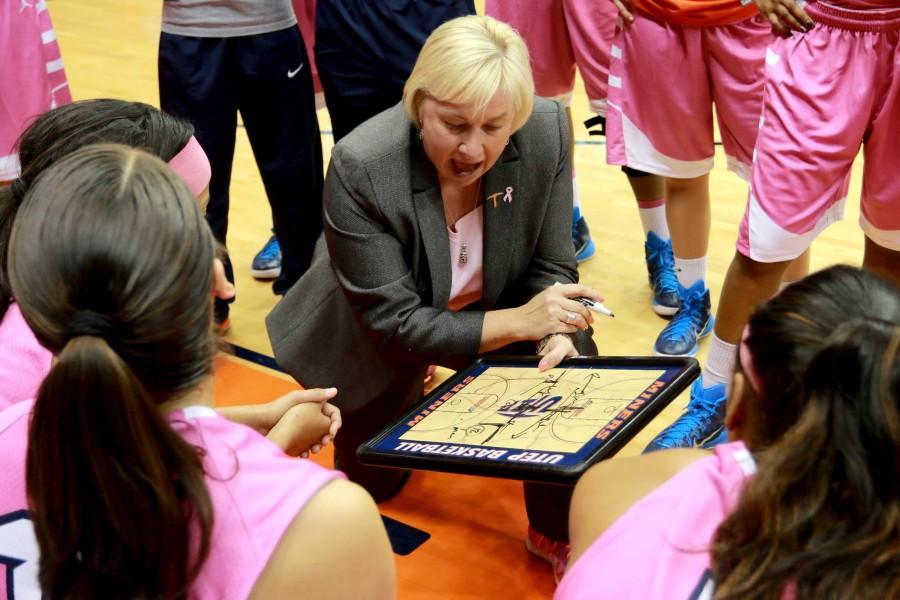 Former UTEP head coach Keitha Adams is leaving UTEP after 16 years to take over the head coaching position at Wichita State.
"Keitha was one of my first hires and has been with us for 16 years. She has done an absolutely unbelievable job. We hate to see her leave, but understand the desire to go home," athletic director Bob Stull said. "We can't thank her enough for everything she has done for UTEP Athletics and the women's basketball program. She has enjoyed unprecedented success and has graduated all of her players. You won't find a more quality person anywhere. The Wichita community will fall in love with her, just like El Paso has. She is a great coach and a great friend and we wish her the best."
Wichita State athletic director announced the hiring of her on Tuesday.
"We are excited to welcome Keitha Adams to Wichita State University as head coach of our women's basketball program," Boatright said in a press release. "I admire her experience in various levels of basketball and believe it has prepared her for this opportunity. Keitha has worked extremely hard and has earned everything that coaching has provided to her."
Adams, who is a Oxford, Kansas, native and Southwestern graduate, is proud to take the next step in her life to return home.
"Today is a very special day in my life," Adams said. "I'm extremely excited about being the head women's basketball coach at Wichita State University. I'd like to thank President John Bardo, Darron Boatright, and Linda Hargrove for this opportunity. I'm a small town Kansas girl who grew up watching the Shockers. I'm honored to now be a part of this great university."
Adams coached the Miners for all of the UTEP postseason bids (NCAA in 2012 and 2008 and WNIT 2016 and 2014) in program history.
All ofthe Miners' 20-plus wins were under Adams' belt, including a program-tying 29 wins in 2015-16. She is the only three-time C-USA women's basketball Coach of the Year (2016, 2012 and 2008).
Adams released a statement late Wednesday evening thanking numerous UTEP staff and the fans prior:
"First off I want to thank Dr. Natalicio and Bob Stull for the opportunity and support in my tenure at UTEP. I want to thank my coaches for your efforts and hard work in our journey together. To all of the support staff and numerous individuals who helped our program succeed, thank you!! To all of the UTEP players, I'm so grateful and thankful to have you in my life. To the Miner fans, I will always cherish our memories and moments in the Don Haskins Center. I will always hold dear your support to me and our players. UTEP took me away from my home in Kansas. El Paso became my new home for 16 years. It is only for a unique and special opportunity that I would ever leave UTEP. Wichita State University is 36 miles from my hometown.  It's a special opportunity for me to share my passion for this game with my family and friends. I will always cheer for the Miners, I will always love El Paso.  Thank you from the bottom of my heart. God Bless and Go Miners!!"
About the Writer
Adrian Broaddus, Sports Editor
Adrian Broaddus is the sports editor for The Prospector. He is a junior multimedia journalism major with a minor in political science.



Adrian...