The 'Rocket Man' himself set to light up Don Haskins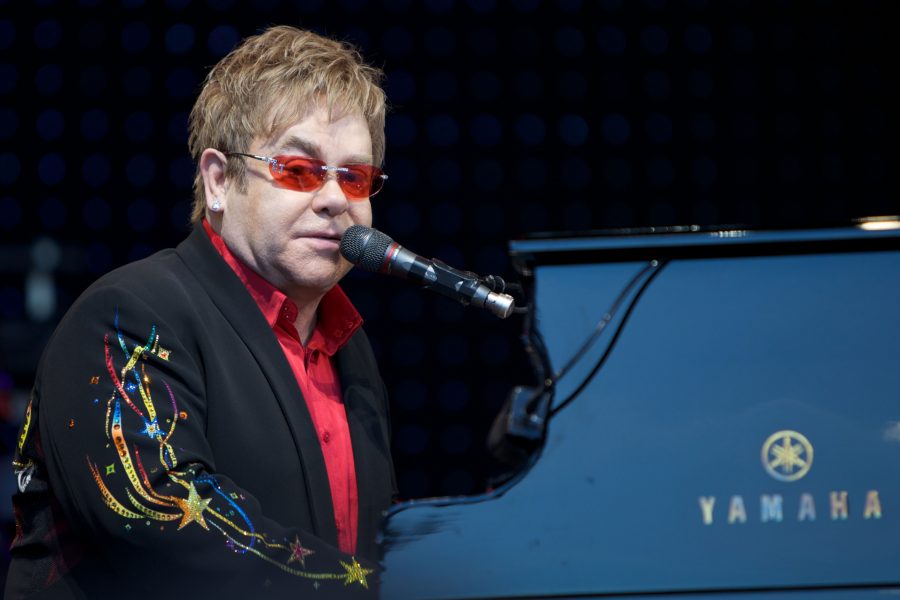 Get ready to slowly wave your lighters (or cell phone flashlights) in the air, singer-songwriter icon Sir Elton John and his band are making their way to perform at 8 p.m. this Thursday, March 23, at the Don Haskins Center for the first time in 10 years with his "The Wonderful Crazy Night" tour.
Elton John has been known for combining pop, rock, blues, soul and funk in his songs as he performs from behind his personally customized Yamaha piano. John has sold over 200 million albums, including 35 that went gold and 25 that went platinum throughout his 50-year career of writing and performing.
John was born in 1947 in England. At 4 years old, he started to teach himself to play the piano, and when he was 17, he dropped out of school to pursue music full time. 
Although his first album, "Empty Sky," in 1969 was not a chart-topper, he soon became known for his number one hits "Your Song," "Rocket Man," "Bennie and the Jets," "Tiny Dancer," "Philadelphia Freedom," "Crocodile Rock" and "Don't Let the Sun Go Down on Me."
In 1994, he was inducted into the Rock and Roll Hall of Fame and was knighted by Queen Elizabeth in 1998.
John is still recording new music. In 2006, he released "The Captain & the Kid," a second part to his earlier autobiographical "Captain Fantastic and the Brown Dirt Cowboy," which came out in 1975.
He also teamed up with Leon Russell for 2010's "The Union," which led to a joint tour. John later released "The Diving Board" in 2013, his 30th studio album.
Also in demand as a songwriter, John brought "Billy Elliott the Musical" to the stage. The show, adapted from the 2000 film, opened on Broadway in 2008. John also worked on the 2011 animated film "Gnomeo & Juliet," serving as a producer and a composer.
He plays numerous concert dates each year as a solo act and with other performers, including his friends Ozzy Osbourne, Eric Clapton, Stevie Wonder and Paul McCartney, among others, in celebration of Queen Elizabeth's 60 years on the throne in 2012.
In February of 2016, John released his 33rd studio album, "Wonderful Crazy Night," an album reminiscent of the good times in his past. The album featured the Elton John Band, who he's worked with for this past decade.
Elton John's band features Nigel Olsson on drums, Davey Johnstone, who first recorded with Elton in 1971 and joined the band a year later, on guitar, John Mahon on percussion, Kim Bullard on keyboards and Matt Bissonette on bass.
This may be one of John's last tours for a while. "The simple truth is I want to spend more time with my family and less time touring," John said in a press release for the tour. "I am all too aware of how precious the time ahead is. My sons are growing up so quickly. Their early years are just flying by and I want to be there with them."
El Paso is the last stop on "The Wonderful Crazy Night" tour before he heads to Vegas for eight shows at Caesar's Palace, then John will take his tour to Europe. 
Tickets for the concert are still available at ticketmaster.com.