'American Teen' is a step in the right direction but falls short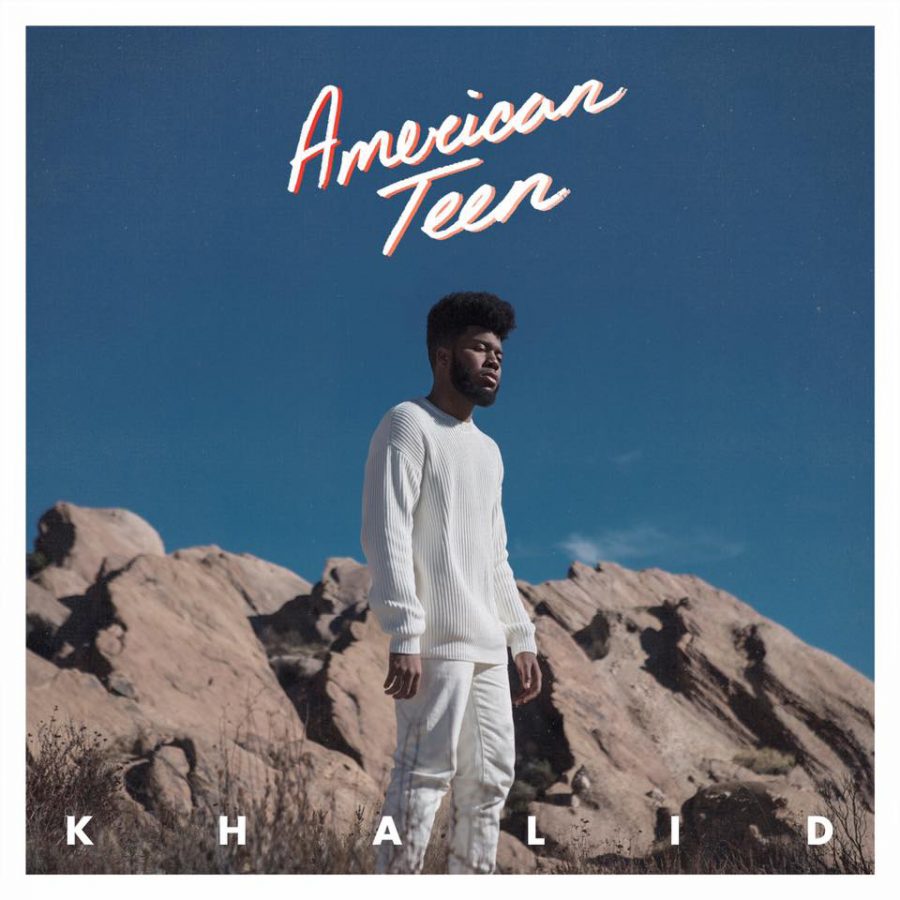 At the age of 18, most El Paso teens are looking forward to graduating from high school, having a college future and transitioning into adulthood.
That transition came differently for local R&B sensation Khalid Robinson. As a senior at Americas High School, the artist released his single "Location," which changed his life forever. In fact, the song is currently no. 51 on the Billboard 200 list and continues to radiate waves.
With "Location," Khalid previewed eight singles that led up to the release of his freshman album, "American Teen," "Let's Go," "Hopeless," "Reasons," "Coaster," "Saved," "Shot Down" and "American Teen."
Upon its release on March 3, "American Teen" boomed not only on a local scale but nationwide. It reached the no. 1 spot in the R&B charts on iTunes, the no. 6 spot overall and it was featured on Spotify's new music radar list. He received praise from artists and celebrities like Logic, 6lack, Kendall Jenner, Marshmello and more all over Twitter. Khalid called this album "the album that will change my life."
It's true; Khalid isn't the same 18-year-old El Paso teenager. "American Teen" will project the now 19-year-old artist to new heights.
They are the same heights that he never thought he could reach. On Friday, March 3, Khalid had an album release party at the F.Y.E. store in Bassett Place mall for all his hometown fans. Hundreds, maybe even thousands, came out to get a chance to meet the artist, and have him sign his record and take photos. So many people came out that Khalid had to eventually stop and take off before signing them all. He went onto social media to express his love for his fans saying, "I was signing CDs and taking pictures for almost five hours straight and I couldn't continue, shit was hard, but I tried for all of you. I've never felt so much love out of all of the years that I've lived, like I've felt in El Paso. I really love you guys. I just dropped an album, a year and a half ago I was scared (because) I thought that I'd never do anything with my life or with my voice. It wasn't just me who made this album happen, it was all of you. So yes, I cried. I cried (because) was upset too, but I cried (because) that's love."
The project is everything he wanted and everything El Paso needed. His goal to put El Paso on the national scene and get better recognition was highlighted throughout the tape.
Khalid is going in the right direction with his message and with his musical style, but at times "American Teen" feels very demographically centered toward the everyday U.S. teenager and sounds like high school pop.
The record opens up with the album-titled track, which introduces the project with swift pop beats and sounds of a teenage anthem. His El Paso references on the track are a treat, singing lines like, "From the city of the 915/Where all the girls are pretty and they're down for the hype." From the get-go, however, Khalid doesn't switch up any of his styles or experiment with different sounds.
Khalid's at his best on his upbeat songs where his lyrics flow smoothly, like on "Young Dumb & Broke." Lyrically, on "Young Dumb & Broke," the track takes an immature tone, but it works for Khalid. As it does on "8TEEN," where he brings the listener back to his high school days, "Because I'm eighteen/And I still live with my parents…Let's do all the stupid shit that young kids do." However, he strays away from a mature upbeat production on tracks like "Keep Me," which tries too hard with an electronic beat. He's found his niche and his target audience—the high school students who go out to parties and fall in love. It pays homage to the moments lived through in high school, which feels reminiscent and nostalgic.
The most notable upbeat track, "Location," feels like the benchmark Khalid is setting himself up for as far as upbeat songs go. It works for him on the nationally trending track, but none of the other upbeat songs sound much different.
When Khalid released "Let's Go" in 2016, it felt like his most skillful project to date. Fast forward to 2017 and "Let's Go" still emits the same positive energy.
While it was the upbeat songs that lifted him up to the scene, the album brings slowed down deeper lyric tracks. "Another Sad Love Song" has a dark, melodramatic feel with an odd upbeat bridge and hook, which feels unorthodox and doesn't quite fit with the rest of the album. But then, Khalid picks it back up on "Saved" and "Coaster," where he's backed up by better production and uses his harmonic voice to make up for the kindergarten-like lyrics.
He hits highs with "Winter" utilizing more El Paso references to enhance the homey feeling, but misses opportunities to capitalize on groovy production on songs like "Cold Blooded" and "Therapy."
What is most impressive about Khalid is his voice. He could probably make "Happy Birthday" sound angelic. On songs that aren't necessarily as strong as others, such as "Therapy," Khalid still shines vocally. He's at his peak when there's a piano predominately in his track such as in "Shot Down" or "Angels."
Overall, the album is an impressive debut for his coming-to-the-scene movement, but it's five tracks too long. His voice is so angelic and hollow, so it would be interesting to see a Bryson Tiller or DVSN-like production on his next project. This album parallels a lot of Frank Ocean's hit mixtape, "Nostalgia Ultra," because both showcased the artists' talents vocally and foreshadowed how great they can both be one day.
If he sticks with his R&B roots, Khalid can truly one day be amazing. Expect "American Teen" to be a teen sensation and maybe even reap some chart honors. However, do not expect "American Teen" to be an album one would listen to after two or three years.
About the Writer
Adrian Broaddus, Sports Editor
Adrian Broaddus is the sports editor for The Prospector. He is a junior multimedia journalism major with a minor in political science.



Adrian...