Comedian Gabriel Iglesias announces cancellation of upcoming shows
Comedian Gabriel Iglesias, also known as "Fluffy," has cancelled multiple upcoming shows due to health and emotional issues.
Iglesias was set to perform in El Paso on May 19th at the Don Haskins Center as part of his tour "Fluffymania World Tour: 20 Years of Comedy." This was not going to be his first time in El Paso. In 2009, Iglesias filmed his comedy special "I'm Not Fat, I'm Fluffy" at the Plaza Theatre in El Paso, which was featured on Comedy Central.
The comedian took to Instagram to apologize for the sudden cancellations as shown below: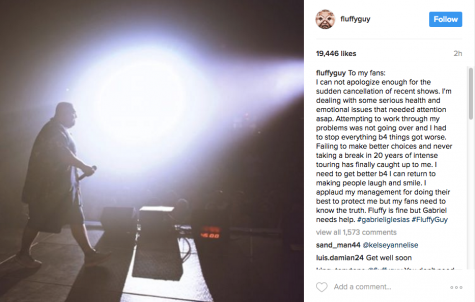 It is not confirmed if the El Paso show is cancelled or not. Tickets are still available on Ticketmaster, but Iglesias's official website (www.fluffyguy.com) says "tour dates temporarily unavailable."