First annual Texas Country Music Festival debuts at the Coliseum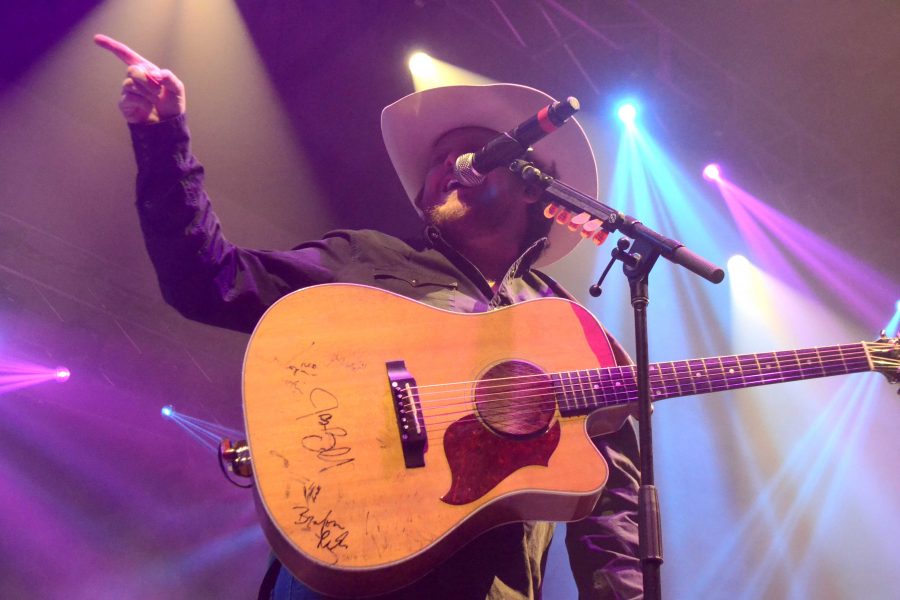 The Sun City was filled with concerts all weekend but one in particular stood different from the rest- The Texas Country Music Festival. Saturday night, El Pasoans put on their denim jeans, best boots and cowboy hats and headed to the El Paso County Coliseum. They proved that El Paso is more than just a DJ and EDM based audience.
All three TCMF acts hail from Texas and categorize their sound as Texas country.
Opening up the night was Tracy Lawrence. The crowd absolutely loved him. He had a band complete with a violin and a fiddle to back him up. Lawrence played some of his biggest hits, including his No. 1 Hot Country Billboard song, "Sticks and stones." He ended the night on a very high note with "Paint me a Birmingham," which was a crowd favorite. He had the whole audience singing back the lyrics to him and dancing with their partners in the aisles.
Next up was Wade Bowen. Bowen's band was more laid back with only guitars and drums. He carried smoother vocals with a newer country sound than Lawrence's. His song "Saturday Night" hit the U.S. Billboard Country charts at No. 39. It seemed to be the liveliest song of the night for Bowen.
After two great acts the anticipated Josh Abbott Band took the stage to close off the night. Right away they opened up with a bang and a banjo. The band was noticeably larger then the last two. Abbott had everyone singing every lyric to every song. They even stayed on for an encore and played a rendition of "Highway to Hell."
The Texas-pride filled festival was a success that's sure to grow within the coming years.
About the Contributors
Adrian Broaddus, Sports Editor
Adrian Broaddus is the sports editor for The Prospector. He is a junior multimedia journalism major with a minor in political science.



Adrian...