'FUTURE' keeps consistency while exploring new dark areas of trap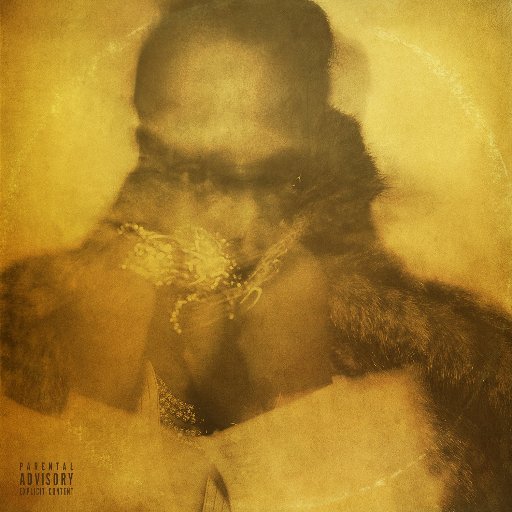 After the likes of his previous albums and mixtapes, such as "EVOL," "Project E.T." and "Purple Reign," and his chart-topping features on the likes of DJ Khaled's album, it was expected by many that Future would release a very commercial, chart-heavy project. A record filled with lean-inspired references, braggadocious lyrics, Billboard-hungry singles, a plethora of unnecessary features and way too many "If Young Metro don't trust you, I'm gon' shoot you" intros was expected of the East Atlanta rapper.
But not his new release, "FUTURE."
In fact, it was the complete opposite. He did not rely on ad-lib producers, like Metro Boomin, DJ Esco or Zaytoven to make the project a production overload. Rather, he stuck to spinners like 808 Mafia and Southside to enhance his sound. To be clear, Future has worked with these producers before, but on "FUTURE," the DJs assisted him with a compilation of the most consistent beats since "DS2." He doesn't rely on store-bought features. He doesn't rely on catchy hooks. His self-titled album utilizes vivid lyrics referencing selling drugs, "rags to riches" verses and braggadocios rhymes to make for a noteworthy compilation.
The misconception about this album is that to some it dropped too quick and lacks depth because of how quickly it was produced. Well, that's another false claim. If Future's quick release game was an NBA player, he would have the wrist of Steph Curry with the swagger of J.R. Smith. Among the often quirky sounds, Future shows time and time again why he, alongside Migos and Young Thug, are the kings of trap music.
It was an ambitious album, which is going to be followed up by an album within seven days, "HNDRXX."
"FUTURE" is ambitious and bold throughout, with a few hit or miss points. The theme of the album revolves around the different personas of Future—Super Future, who drops the hottest hits, Fire Marshal Future, the side of Future who experiments with parties and drugs, and Future Hendrix, who is a bonafide, self-proclaimed rockstar. It works at times, and at others, comes across as dry and repetitive to his older albums.
He divulges into "Super Trapper," which is reminiscent of previous drug-filled rap tracks in Future's discography. Tracks like "Good Dope" and "Poppin' Tags" often drag on due to the muddy rap Future attempts. However, Future is able to take the good he has done on previous albums, tweak it and refine it on "FUTURE." Tracks with catchy hooks like "Good Dope" stand alone as significant Future tracks. He also delivers effortless, shifty bars on "Draco" and "POA," where the listener experiences raw and true Future bars.
But what is the most eye-opening and special part of this album is Future's demons and dark past. He teams up with Tarantino for arguably one of the most mature Future songs to date with "Might as Well," which discusses his ascent from selling crack ("Times were getting rough, we still get in/I was selling crack when Snoop dropped "Juice and Gin"/Run a one room shack, with a million in the den"). He gets sentimental talking about a mysterious girl who was with him during this period in his life on "When I Was Broke," and pays his respects to this lady who was once in his life.
Past Future projects are notorious for ending with a hard-hitting banger. This time around, he ends a lot smoother with "Feds Did a Sweep." The sending forth track on the self-titled album described Future's old friend, who was killed during a police raid. It was not only gritty, but also had a sentimental value and showed a much more mature Future.
After nearly 10 albums and mixtapes over the span of three years,  listeners have become accustomed to Future, and he has become adept at catering to his listeners. There's not much that Future can do to stray away from his trap-heavy style. "FUTURE" stays in its lane and doesn't take many risks, but showcases the good and bad in Future's music. At the end of the day, 17 tracks would be far too many for most, but for the release-heavy artist that is Future, it's accepted and respected.