Counting down the Top-30 Kanye West songs of all time
Hang on for a minute...we're trying to find some more stories you might like.
Editor's Note: In spirit of the 13th anniversary of "College Dropout," I wrote below my personal favorite Kanye West tracks throughout his illustrious career. From "College Dropout" to "The Life of Pablo," I explore some of the top Kanye songs to date.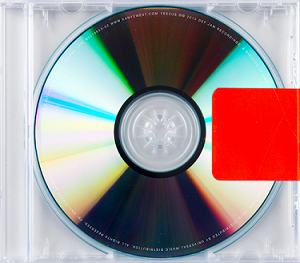 30. Hold My Liquor
Let it be known that "Yeezus" is the Kanye West album that came way ahead of its time. Critics called the 2013 album morose, unorthodox and said Kanye simply sounded mad at the world. So what if he was disgusted with everything? It made "Yeezus" that much more special. Now almost four years later, the album still resonates among his best. Chief Keef preludes the track with a raw verse, followed by a harsh Kanye flow. The track follows Kanye's inner daemons he deals with and how they often consume him.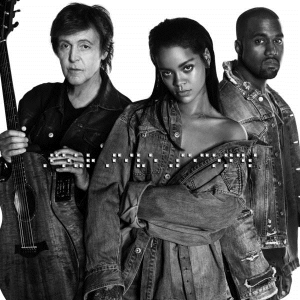 29. FourFiveSeconds
Anyone who's said Mondays are horrible haven't met Monday's twisted sister, Tuesday. She creeps up on you and when you wake up, the feeling is way worse than Monday. Lucky for us all, Kanye, Rihanna and Sir Paul McCartney wrote a beautiful Tuesday jam with "FourFiveSeconds." Accompanied by calming hook by Rihanna and a warming guitar/piano by McCartney, Kanye uses his natural vocals to make for an innocent tune that makes you anticipate the weekend even more.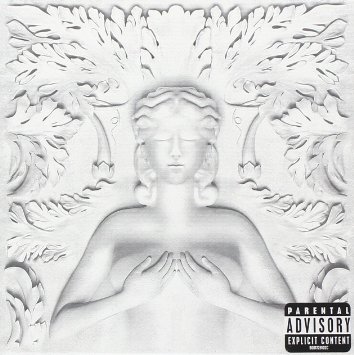 28. To the World
Kanye's side project alongside members from G.O.O.D. Music, "Cruel Summer," featured exceptional singles and noteworthy tracks. With the help of R. Kelly and Teyana Taylor, Kanye uses the intro song to the album to rectify his position in the rap game on "To the World." Through his short verse, Yeezy quickly captures the listener with a thrashing verse about how he's the God of rap.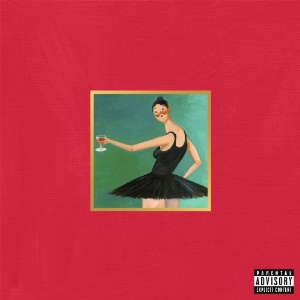 27. Devil in a New Dress
"Put your hands to the constellations/The way you look should be a sin, you're a sensation." These are the first swaying lyrics we hear Ye speak on "Devil in a New Dress." His masterpiece album of 2010, "My Beautiful Dark Twisted Fantasy" featured a plethora of hits, but Kanye had never released such a relaxed, braggadocious track. "How you gonna be humble when you're stuntin' on a jumbotron?" To cap off the song, Rick Ross raps his best verse of his career and kills the beat.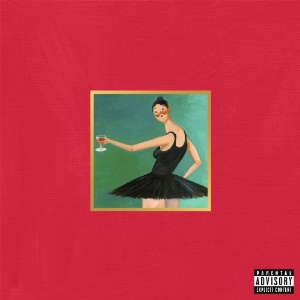 26. POWER
"POWER" is the most electric track on MBDTF and allows Kanye to be himself on such a powerful beat (no pun intended). From the get-go, Yeezy goes off on two back-to-back hard flows. Then, he slows it down with bridge, which is meant to be played in front of an audience, and he quickly picks it back up for the hook.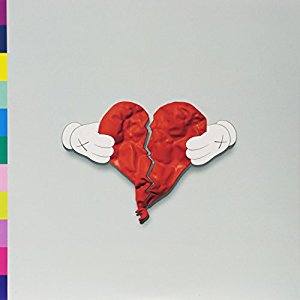 25. Say You Will
Embarking on my favorite Kanye album, "808s and Heartbreaks," "Say You Will" is dark and clear-cut. In a concert, Kanye explained this song is "about an ex-girlfriend you call on Friday nights just to have sex… [she] says she'll come over but you wait all night and she still doesn't come knocking on your door." This sets such a dismal, depressive tone for the remainder of the album. Sometimes you just gotta listen to some sad Yeezy.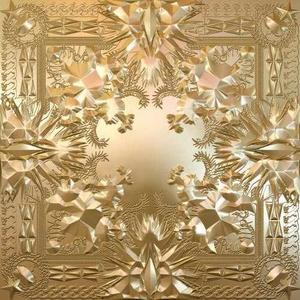 24. Primetime
No I.D. on the beat makes something magical on "Watch the Throne" with "Primetime." Jay Z opens up with a delicate verse, followed by a more pronounced Kanye flow. The absolute best Ye line on the track is "Damn, Yeezy, they all gotta be dimes?/Well Adam gave up a rib, so mine better be prime."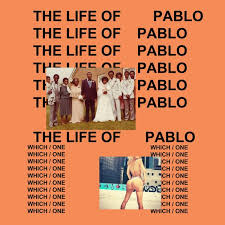 23. Highlights
"Highlights" is one of the most hyped up track on "The Life of Pablo" with the help of Young Thug. Produced by Ye and Mike Dean, Kanye and Thugga clash vocals in strong auto-tune unison which clash well with the beats. Midway into the track, Kanye uses back-to-back fierce verses.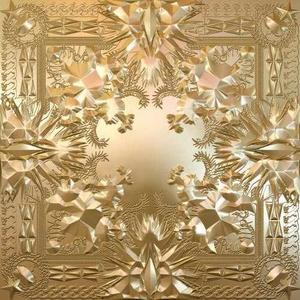 22. New Day
"New Day" is just a minute short of being in my top-20 Yeezy list; nonetheless, Ye and HOV destroy the beat with their nostalgic flows. Both use the theme of their future children to reflect how they will raise their kids in the future based off their troubled past. Kanye raps with advice, "And I'll never let my son have an ego/He'll be nice to everyone, wherever we go/I mean I might even make him be Republican/So everybody know he love white people."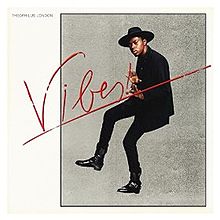 21. Can't Stop
The best idea and worst mistake Theophilus London made on his freshman album, "Vibes" was putting Kanye on "Can't Stop" because, while the song was an instant hit, the rest of the album was forgettable. Kanye's verse is bold and takes shot at his ex girlfriend Amber Rose. He raps, "Might have caught you clappin' every Sunday at church/You still ratchet cause they play your favorite song and you twerk."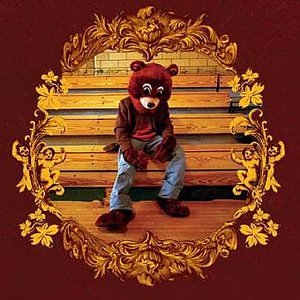 20. We don't Care
The first rap lyrics we hear from Kanye's MC career are, "Drug dealin' just to get by/Stack ya' money 'til it get sky high." "We Don't Care" is a resilient ghetto anthem, which is often reminiscent of Jay-Z's "Hard Knock Life" or Ice Cube's "It Was a Good Day." The song is easy listening and fun, until you realize you're singing about drug dealing to make ends meet… Then it's even more fun!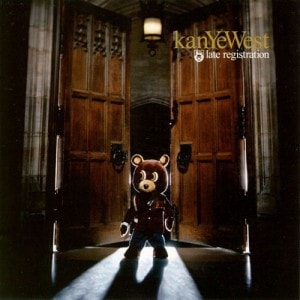 19. Hey Mama
If you haven't listened to "Hey Mama" on Mother's Day, you are either heartless or crazy. "Hey Mama" is a tear-jerker that showcases Kanye's love and appreciation for his mom. This will forever remain the best hip-hop track about mothers since 2pac's "Dear Mama." It backtracks to Kanye's rough upbringing without his father in his life and he raps how much he appreciated his mom being there for him. The best part on it will always be, "Come on mommy just dance with me, let the whole world see your dancing feet/Now when I say Hey, y'all say Mama, now everybody answer me (Hey Mama)."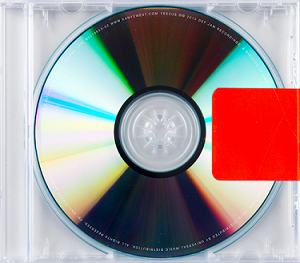 18. Guilt Trip
Another sex-filled track on "Yeezus," "Guilt Trip" is production heavy with defiant Kanye auto-tune. The track, which was supposed to be on "Watch the Throne," and has an unreleased Jay-Z verse, relies on Kanye's solo abilities to enhance the track. The Kid Cudi and Popcaan outro sweetened the deal as an aggressive and daring daring track.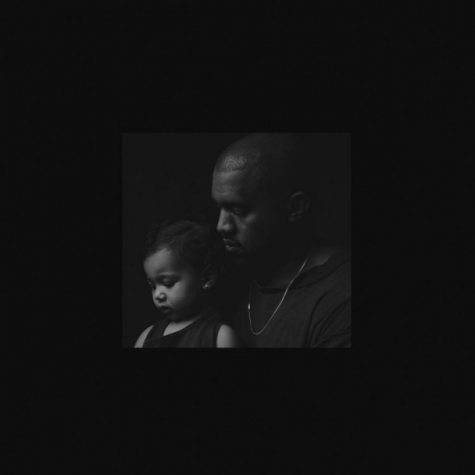 17. Only One
What happens when you put two legendary musicians together? Simply magic. And, on "Only One," Paul McCartney and Kanye made something special. Inspired by the birth of his daughter, North West, Kanye wrote a soft hymn in spirit of her. The track is told from the thoughts of Kanye's deceased mother, Donna West, who is looking at Kanye from heaven. It's a melodic and decorative that showed a lot of maturity on Ye's end.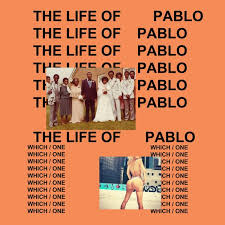 16. Fade
Before the video to "Fade" came out, I was weary of this song. On its first listen, "Fade," sounded like a missed opportunity on TLOP. However, the well-directed music video allowed me to hear the new song with an open mind. "Fade" features different twists and turns of production, which enhances the jam. Seeing this song live made me clearly believe that the song was truly masterful.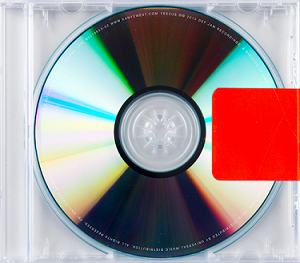 15. Blood on the Leaves
"Blood on the Leaves" is dark auto-tune at its finest. Kanye opens the track with soft vocals mixed with a eerie background cry. The song quickly switches to a thrashing rap record when he brings dark synthesizers into the mix. For nearly six minutes, Kanye goes from dark vocals, to thrashing rap and closes off with a deep, melodic auto-tune outro.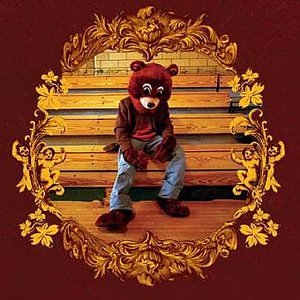 14. School Spirit
Using a simple rocking beat with keys, Kanye created a classic with his college chant, "School Spirit." The song ventures into Kanye's brief time in college and explains why it simply wasn't for him. Instead of finishing school, young Yeezy decided to pursue beat making and musical artistry. This song is simply enjoyable; it has no pressure and vibes easily.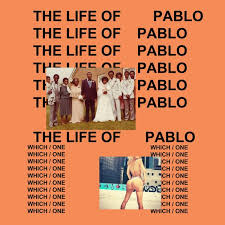 13. Father Stretch My Hands Pt. 1 & 2
It was not only the second track on TLOP, but also one of the most memorable off the record, "Father Stretch My Hands Pt. 1 & 2" is a new-wave, unfiltered anthem. With the help of Kid Cudi on the hook, Metro Boomin on the beat and Desiigner on the second part, Kanye quickly transitions from an innocent "Ultralight Beam" to this banger. And, one of the most impressive parts of this song is how easily it attracts the audience with simple rhymes and verses.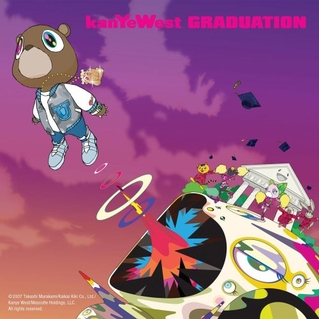 12. Can't Tell Me Nothing
Kanye self labeled it as one of his favorite songs he has made—"Can't Tell Me Nothing" is Kanye at his most Kanye. It's boastful, it's powerful and it's vicious. Immediately drawing the audience with, "I had a dream I could buy my way into heaven/When I woke, I spent that on a necklace," Kanye made this song a rap anthem through and through.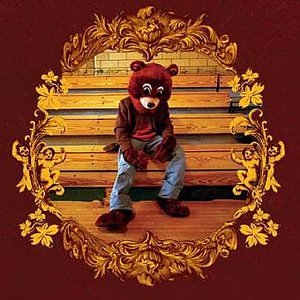 11. Family Business
"Family Business" off "College Dropout" can be defined as the most underrated Kanye feel-good songs. In the track, Kanye reflects on his family and their importance to his life. He took a step back from his braggadocios rap to reflect on his family on this song. Through "Family Business," Kanye doesn't steer away from his consistent flow. The innocent piano in the song adds to the sympathetic approach which the track goes toward.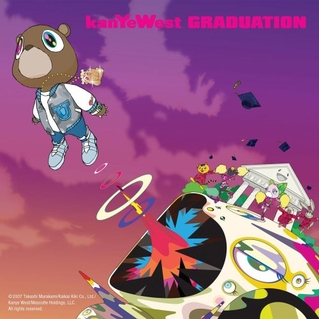 10. Good Life
The music video above was the first encounter I had with Kanye West after seeing it on the MTV Music Video Top-10 countdown in 2009. At the time, I thought this was one of the coolest music videos I had ever seen. The black and white background with the 3-D pop-outs was so well balanced that it made the song extra unique.
"Good Life" is Kanye's way of giving back to his fans with a feel good anthem that still resonates to this day. Instead of experimenting with auto-tune, Ye dished off the enhanced vocals to T-Pain on the feature. This track was light and easy-going. One of the most listenable Kanye tracks out.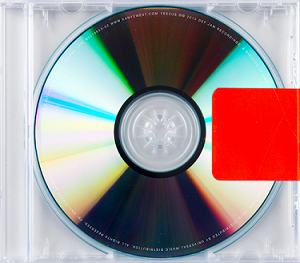 9. I'm In It
Hands down the most raw song on "Yeezus," "I'm In It" is unfiltered and dark Kanye at his finest. Throughout "Yeezus," Kanye was unapologetic and used dark rap to fully give the "Yeezus" effect.
The first half is Kanye rapping about a girl he's about to sexually encounter with a dark undertone echo and a zipping sample of a beat in the background. Then, Assassin comes into the track with a quick, reggae inspired verse. The most notable part, however, is Bon Iver's entrance where he and Kanye trade off vocals. So much goes on this song that this twisted track is a gem.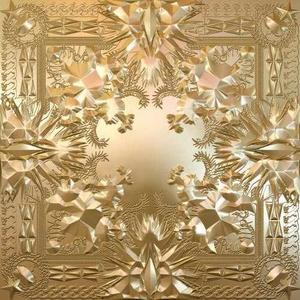 8.Made in America
"I told my mama I was on the come up/She said, "You going to school, I'll give you a summer./ Then she met No I.D. and gave me his number/Twelve years later, she drivin' a Hummer."
With the graceful hook sung by Frank Ocean, Kanye and Jay-Z collaborate to make a song detailing to their roots of their come up. Both rappers could've easily rapped a "nigga we made it" banger, but they paid homage to the game that made them famous in a graceful manner.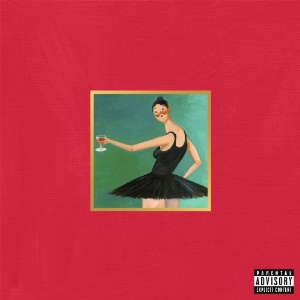 7.Lost in the World
I'd like to think this song is not about Kim Kardashian, but it undoubtedly is. Ye wrote this initially as a poem to Kim, but he couldn't come up with the beat for it. After a self-proclaimed revelation, the Chi-Town artist came up with the impeccable beat to "Lost in the World."
The sub five-minute track feels like it could have gone on for 13 minutes without losing any interest from the listener. It was also the first time most heard from Justin Vernon, or better known as Bon Iver, as he graced the intro to the song from his own track, "Woods."
This song, unlike other auto-tune Kanye tracks, did not rely on the vocal feature entirely. Rather, it boasts a fierce Kanye verse with clashing beats.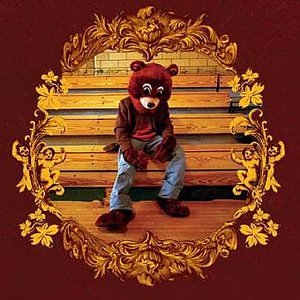 6. Through the Wire
"College Dropout" featured some sweet beats, but none could be as groovy and as audacious as "Through the Wire." The song reflects on the physical injuries Kanye suffered through his near-death car accident in 2002. He told Complex magazine, "I'm going to keep on making good music for the fans, but I know they'll never ever ever ever be another "Through the Wire"—ever." It's true; I can't picture another "Through the Wire" track that is fueled by so much physical pain and energy as he once experienced.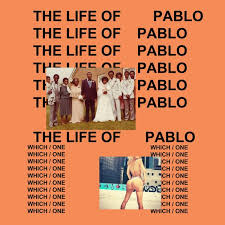 5. Waves
Hours before "The Life of Pablo" was supposed to drop, Kanye explained that the album would be pushed back due to some last-second additions. More specifically, Chance the Rapper and Yeezy were in the studio attempting to perfect "Waves," which was the 10th song on TLOP.
This song doesn't feature the best Kanye verse or necessarily a spectacular beat. But, "Waves" sounds like a well-timed, properly orchestrated song that gave Chris Brown his best verse in a long, long time.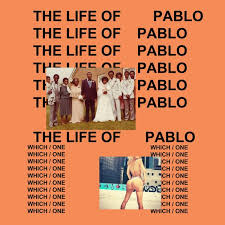 4. Ultralight Beam
"Ultralight Beam" was the audience's first listen on "The Life of Pablo," and boy, what a way to introduce the record. "Ultralight Beam" is a collection of top artists collaborating to make a solid gospel-rap track.
It also felt like after Chance's verse, everyone and their mother started loving Chance the Rapper even more. How couldn't you fall for Chance after hearing, "I made Sunday Candy, I'm never going to hell/I met Kanye West, I'm never going to fail."?
Out of his seven studio albums, "Ultralight Beam" is by far Kanye's best intro song and reigns atop TLOP.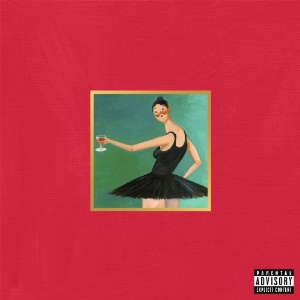 3. Runaway
From the second I heard the first simple piano key click in the ninth grade, I instantly fell in love with "Runaway." The length, the production, Pusha T's verse, the autotune outro all are masterful.
Reflecting back on the time after Kanye went off on Taylor and received an immense amount of backlash, he could have put out the strongest track out there and everyone still would have hated it. That's exactly what Yeezy did. "Runaway" debuted as the critically labeled douchebag Kanye was playing on a small beat pad in front of the 2010 MTV Video Music Awards. It almost felt uncomfortable to cheer in his favor. The simple hook, "Let's have a toast for the douchebags/Let's have a toast for the scumbags…" was a slap in the face to all of those who dissed on Kanye.
Nonetheless, the song was way ahead of its time. Now, it is in the conversation for one of the best tracks of the 2010 decade. Prying on simplicity and social commentary, "Runaway" could arguably be Kanye's best song throughout his near 15-years of releasing music.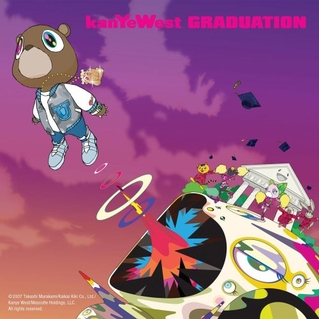 2. Flashing Lights
Right after you get out of the shower for a big night ahead, get your fancy brush, bust out a speaker and blast "Flashing Lights," I promise, this braggadocios, slick rap will get you feeling so alive for what's ahead.
One of my favorite interviews with Kanye is when he speaks on the word "humble." In the interview, Kanye says he doesn't believe in being humble because he believes that an inner confidence should be broadcasted to everyone. That's exactly what "Flashing Lights" brings out.
"Graduation" featured a lot of these boisterous tracks by Ye, but "Flashing Lights" reigns as a tireless classic. The pounding beat mixed with the rhythmic chorus is Kanye showcasing his multi-talented artistry.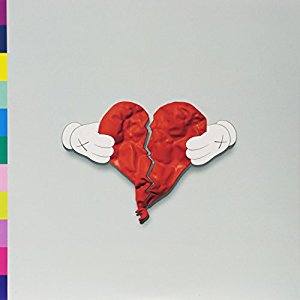 1.Street Lights
Before you completely dismiss my validity as a Kanye fan, hear me out. This song is exceptionally perfect because of the time of release and level of maturity Kanye hit on this song. "808s and Heartbreaks" alone was a leap in maturity for Yeezy. More importantly, this song truly rectified his place as an all-around exceptional artist. The slow progressive start mixed with auto-tune vocals swiftly brought forth the track, followed by a beating kick drum that topped it all off.
Chance the Rapper recently said, "Recently, I decided to delve back into the Kanye collection and I quickly realized that it made sense that it [808s] was one of my favorite albums when I was younger because that shit is powerful. I can't even imagine what it would be like to be an adult when that shit came out but 'Street Lights' goes crazy." And it really does, as Chance says it, go crazy. It has such a distressed feeling, but also gives the sense of a powerful abstraction of finding oneself. Ye has used the word "light" in many of his tracks, such as "Ultralight Beam," "Flashing Lights," "All of the Lights", "Highlights" and "Low Lights," and all could be interpreted as Ye finding the true light and meaning behind life itself.
"Street Lights" is like Kanye talking to the listener one-on-one. He humanizes and almost humbles himself down to the listener to explain his troubles and reflections on life. On the already depressing album, "Street Lights" stands alone as a complete call-it-what-you-want Kanye track.