Minetracks: January in review
Editor's note: January came and went as fast as could be, and even though the start of the year does not usually feature the most noteworthy albums, 2017 gave off a new feel. From the highs of "Bad and Boujee" to the low of John Mayer's "The Search for Love: Wave One," January finished off to be a memorable month. Below are some of the albums reviewed by Entertainment Editor Leslie Sariñana (L) and Web Editor Adrian Broaddus (A). If you have any suggestions on albums to review in February, email suggestions at [email protected]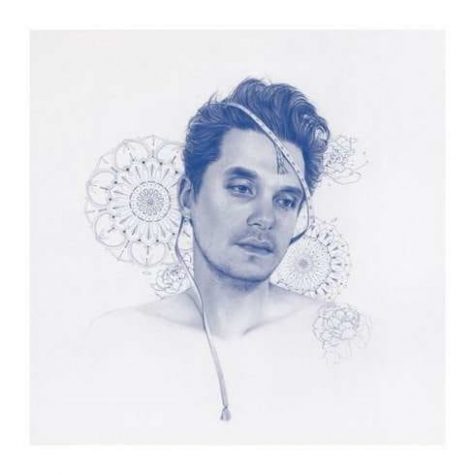 John Mayer – The Search for Everything – Wave One
L: Although not a full album, this is the first music we've gotten from John Mayer in nearly 4 years. Was it worth the wait? Possibly not. We've waited this long for something that sounds like it belongs in the early 2000s pop charts. The beats in all of his songs are too simple and repetitive, but not even in a catchy way. He has a song called "Changing," yet that seems to be the opposite of what he's doing. If you're still listening to John Mayer I'm almost certain it's not for his thought provoking lyrics. At least he's a talented guitarist with a great voice.
A : John Mayer hadn't released anything in about four years; and here we are four years later with an EP of four forgettable songs. John Mayer can make mayo taste like ketchup with his voice, but "The Search for Everything – Wave One" sounds too distracted and undeveloped. Maybe it's just a start to a bigger project, however. The album hits a single high with "Moving on and Getting Over," which fuses solid lyrics and sound, but the album does not go beyond that.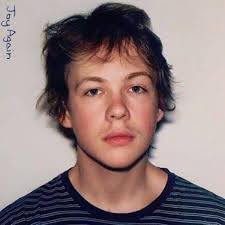 Joy Again – Joy Again
L: After listening to this Philly band I can't help but think, "where have they been, and why haven't we heard of them before?" This album is any indie lover's dream. Joy Again is only a 7 song EP, but it is the most sonically cohesive entry on this list. The soft sounds of "Necromancer" and "Winter Snakes" make you feel like you're listening to a record over coffee, and "Sungazing" is the ultimate feel-good song. They have an old indie sound while being progressive.
A: At first listen, Joy Again sounds like a completely redefined indie-pop band who peaked in 2008 but is making a comeback in 2017. However, at a closer look, the six-member band out of Philadelphia has just over 2,000 likes on Facebook and less than 700 followers on Twitter. They are unapologetically raw, bare and unpredictable. The low voice mixed with quick drums makes "Joy Again" a easy-going listen. Check out "Mistakes" and "Necromancer" for a ska tape.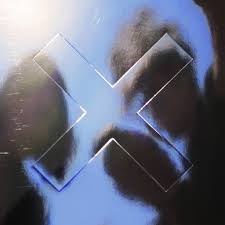 The xx- I See You
L: This album does a great job at showing just how much The xx can do. This album is a lighter sound than their last album, but they're better for it. This isn't just the album to drive around to; it's the album you dissect and can't stop thinking about. Forget their old hit, "Intro;" "Say Something Loving" is their next hit. This one was worth the wait.
A: A message to all the pretentious hipsters and the "they're not the same" so-called indie aficionados: if you cannot listen to "I See You" with an open mind, you need to hang up your black and white striped tee and cardigan because you are simply oblivious.
Anyways, the rekindling of Romy, Jaime and Oliver, who make up The xx, was (Chance the Rapper voice) better than it was the last time. They've evolved into something different from their musky, dark sound, while still sticking to their roots at times. This time around, The xx strays away from sometimes dragged out production, as heard on "Coexist" and "The xx," and focused more on lyricism and making the most of their sound. Songs like "Say Something Loving" and "I Dare You" take the strong points of the duo and showcase their talents. Beyond the singles released, the album is a solid project and piece of work.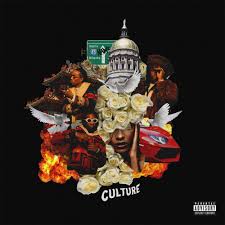 Migos- Culture
L: "Bad and Boujee" has been No. 1 on the Billboard Hot Charts for 2 weeks in a row, that has to count for something, right? After listening to "Culture" I can definitely understand what the hype is about. The three artists who make up Migos worked so well together on this project, that its hard to pick out someone's individual sound. Mind you, I am not a hip-hop fan, but "Culture" is admirable in its overall result.
A: Album of the month. Need I say more? I don't care if you like country, alternative rock, indie-electronic, electronic dance, or hip-hop because with the slightest interest in musical artistry, it is easy to distinct "Culture" as a well-rounded project. It correctly displays the growth of the east Atlanta group, who is built up of Quavo, Offset and Takeoff. The album itself even outshines "Bad and Boujee," which happens to be the No. 1 song on the Billboard Hot Charts.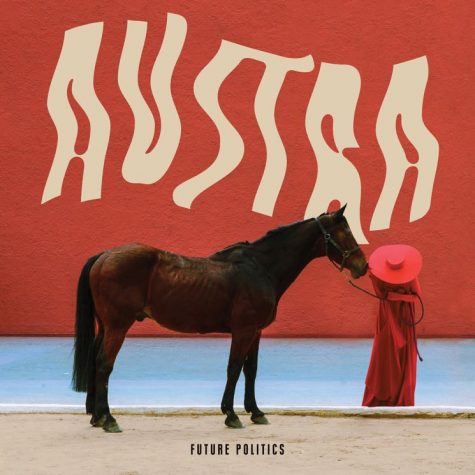 Austra- Future Politics
L: This is a forgettable synth-heavy album. Future Politics sounds like an album that would've left its mark in the 2010 electronic music scene. The main singer, Katie Stelmanis seems to be the only thing carrying this album. This band will have to progress both musically and lyrically before they reach any sort of recognition. "Utopia" is probably the best track on this album, putting listeners in a techno-pop dream state.
A: This is a very consistent pop-synthetic album with minimal experimentations or risks. Listen to this when you're answering phones at a receptionist area in a dull office, but not much past that. "Future Politics," "I Love You More Than You Love Yourself" and "Utopia" are three noteworthy tracks with deep and dark lyricism. Austra reworked her style into a more shadowy pop, but other than melancholic lyrics, the album isn't far above average. Her distant vocals meshed with hard hitting beats did not serve her right; rather, it would have been interesting to see her use more of a Lana Del Rey type of voice throughout her dark rhymes.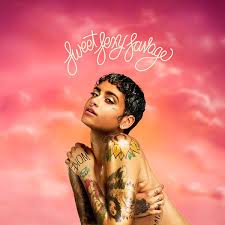 Kehlani – SweetSexySavage
A: There seems to be two sides to the former America's Got Talent contender that makes up Kehlani. One side of her has been her rush to stardom, how she was pulled by Atlantic records and allowed to see the likes of some mainstream glimpses, such as earning Grammy nominations, featuring on a Zayn track and touring with G-Eazy. Her other side, however, is more aware of her harsh background, such as her struggle with depression, homelessness and near suicide experience. "SweetSexySavage" is more redefining and confident, compared to her freshman mixtape, "You Should Be Here." The album switches many times on unorthodox composition, shifting from pop to R&B. Overall, it's a good listen, the only drawback is how at times she sounds a little too commercialized and like a long lost member of Fifth Harmony. She's not the next Nikki or the next Gaga; rather, Kehlani is herself on "SweetSexySavage."