New Miner athletes share their first impressions of UTEP and El Paso
Hang on for a minute...we're trying to find some more stories you might like.
SOFTBALL
Pamala Baber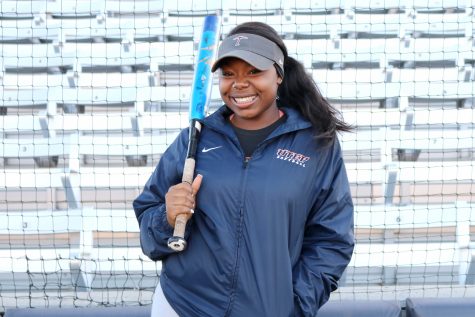 Future goals/expectations: "I want to live a very expensive lifestyle. Knowing the person I am, I just like expensive things. I also just want to put a smile on people's faces and help them through rough times.
Message to UTEP students/fans: "You'll hear me out there, no matter what kind of mood I'm in I'll always have a smile on my face and I'll be going hard and all out for my teammates."
TRACK
Emmanuel Korir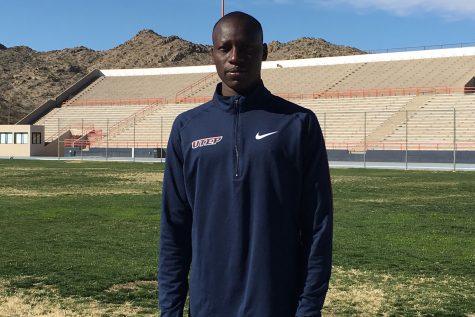 On El Paso atmosphere/UTEP experience: "I like everything here, It's very different. I'm not used to the cold weather, but I'm okay. I'm getting everything that I need and I enjoy it."
On recent USTFCCCA/C-USA National Athlete of the Week honors: "I'm fine, I was expecting to run 1:45, but I didn't get a strong start. Overall, I'm happy to have this honor as a freshman. I just enjoy my time running."
FOOTBALL
Kevin Dove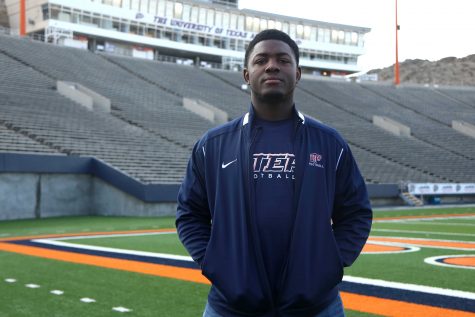 On El Paso atmosphere/UTEP experience: "I love it, I love all the tradition that's in El Paso and around the town. I love the football tradition and all the fans that have been coming out for years and years to this day. I come from a small town called El Campo, population around 101,000. We have four main streets and one main highway that leads to the outskirts. There's just a lot more people here than where I'm from too."
Favorite Restaurant: "Chico's Tacos–, I love Chico's. My roommate Mark Torrez is from El Paso and he took me my first time here, I just love it. I also really like Grimaldi's, I think it's one of the best pizza places I have ever eaten at."
Message to other UTEP students/fans: "This next season is going to be one to look forward too. We have a really good team, a lot of good leaders. It should be a really good season and I hope everyone comes out to watch us go to a bowl game and win."
Kalaii Griffin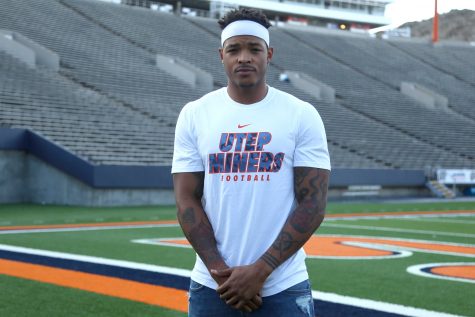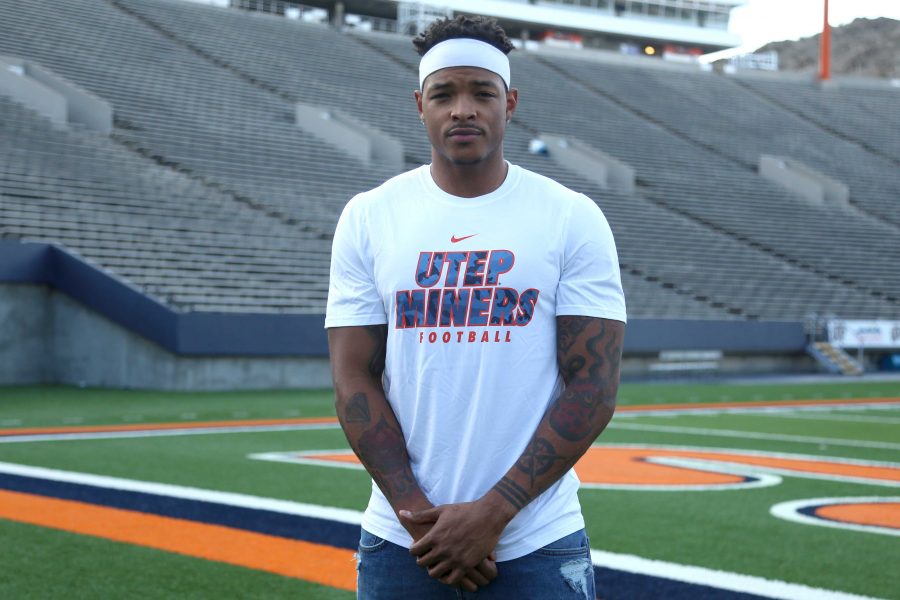 Favorite restaurant: "Whataburger, easily. I was in California for football in JUCO (Junior College) and everyone talked about the difference between IN-N-Out and Whataburger—Whataburger won, no questions asked."
On El Paso atmosphere/UTEP experience: "I actually love it. A lot of people said it was going to be old western, not much to do, but it's a nice big city. The people are friendly and it's a UTEP- feel community. I like the dorms and responsibilities we have of being on our own, I enjoy how close everything is to us. I don't think I've ever been a part of a town that carries so much pride for a program. Every car I see has a pick axe on it, every person I see has some type of gear they are repping, I just really feel the pride of being a part of this university is important to people around here and it is."
Message to other UTEP Students/Fans: "Keep supporting, thank you for attending the college in the first place and choosing this university to further your education. Come out to the little things as well. Follow me on Twitter, @kalaiigriffin."
RIFLE
Abby Monique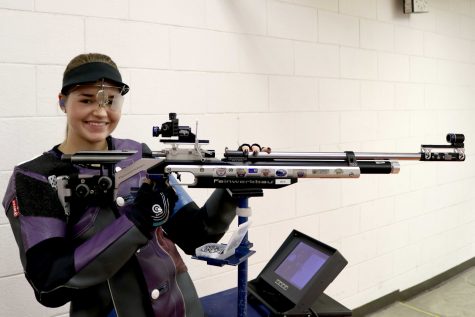 On El Paso atmosphere/UTEP experience: "It's really different compared to Massachusetts, there's the desert, and most of the people here seem relaxed, as opposed to Massachusetts, where there's very high energy. I really like the change of pace."
Favorite restaurant: "The Garden, it's different and the food is really good too."