Country duo Michigan Rattlers coming to the Sun City for the first time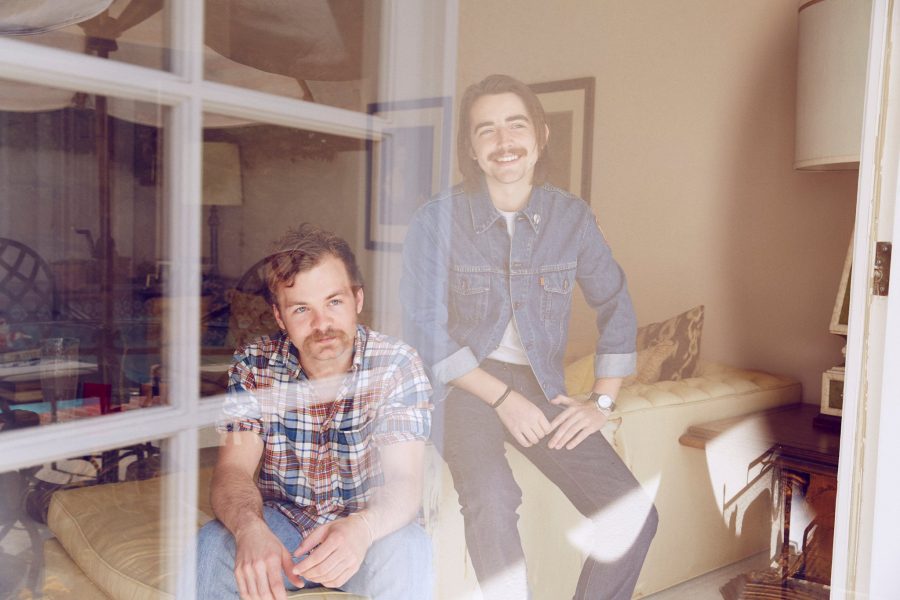 Country-folk duo the Michigan Rattlers will be in El Paso for the first time. Hailing from Petoskey, MI, their name comes from the rattle snakes they came across in the state. This past September in Rolling Stone magazine under "10 new country artists you need to know," this is a country duo who did not intend on being a country duo.
Graham Young and Adam Reed have known each other since they were in middle school, but it was not until much later, when they first started learning guitar, that they decided to pursue a career in music.
With their contrasting voices that naturally compliment each other, their sounds are reflective of the styles of Ryan Adams and the Old 97s.
Their most recent single, "Illinois Sky," brings warm sounds, with Young's heartfelt voice being reminiscent of Charles Esten. The song tells the story of two Midwestern boys, "headed for a life of treasure," without being too complex.
Their self-titled EP was just released last November, and now the pair are embarking on their first tour. The duo answered a couple of questions during a phone interview.
How long is the tour?
Young: Not quite sure right now, I think, right, it's maybe over three weeks long, it might be a little longer.
Is this your first tour?
Young: Yup, yup. First time going out. We're hitting the road so we're excited. It's great, we haven't really started yet. It really starts off Monday, so we'll find out how we really like it. I think we're gonna enjoy it.
You guys have known each other for a long time. When was the first-time you guys decided we want to make music and we want to do it together?
Young: We were all friends and we just started playing guitar at the same time, and I don't know, we come from a really small place so there weren't any musicians our age hanging out. We just kinda started doing music that way, and it worked out. We kind of have the same taste.
Reed: Yeah, we kinda still do. Which is interesting.
Young: We've kind of evolved in the same way musically, which is cool.
How did you guys find your country-folk sound?
Reed: This is always funny to answer, how we became a country band? We didn't say we were gonna be a country band. It was more like, I don't know, we had the songs, and the instrumentation leads people to believe country. But I like to think when we're playing the shows—it's rock and roll.
Young: I think the instrumentation kinda puts it in the country category. Yeah, and definitely the songs. I think a lot of the songs tell stories and country music tells a lot of stories. I think those are aspects. I don't think, we didn't start this as "we're gonna make country and we're starting a country band." We didn't really grow up listening to country for the most part I think. It just kinda evolved that way.
Reed: Once we got more into song writing, initially we were into rock and roll, AC/DC and Led Zeppelin and Creedence Clearwater Revival. We liked that, and after a while the songs we really loved were the better songs the ones with stories, the ones that stick and we wanted to make that kind of music. It's more like a time and place thing. We ended up being sort of locked in with this new alternative country thing that is happening, and also, we're big fans of other bands that are sort of alternative country, like Uncle Tupelo and Whiskeytown and Old 97s. We love them and it's not so much that they're country bands, but the songs are great, we just love them.
That's pretty cool, so you'd say your sound just keeps evolving?
Young: Yeah, well I think that it has to, and you know we're obviously pretty new. But, yeah, I think the sound always has to go somewhere.
Do both of you write the lyrics to your songs?
Reed: It's mostly Graham.
Young: Yeah, I mostly write the lyrics.
I know you guys just released an EP a couple of months ago, but have you been recording anything new? Or working on a full album?
Young: Not yet.
Reed: We've done a little bit of work. We did get into the studio in Nashville the last time we were there, into the House of Blues studio, and we were able to try that room out and get a few things down. This wasn't part of the album effort so much as it was a part of getting into the studio and trying to get anything interesting. We are planning on doing a record, a full-on record, and it seems like we already have songs for it. We're excited to do it, it's hopefully gonna happen this year.
The Michigan Rattlers will be in town Friday, Jan. 27, performing at the Lowbrow Palace. For more information, you can email Christian Yanez at [email protected]