'Miranda Sings' is back…you're welcome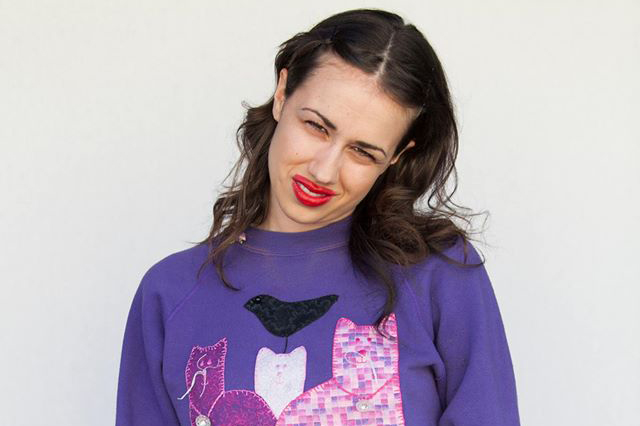 After a year, Miranda Sings is coming back to the borderland. Colleen Ballinger who created, and plays the character of Miranda Sings, is revisiting El Paso on her tour titled, "Miranda Sings Live…You're Welcome." Ballinger was in town last January, on "The Colleen and Josh Show" tour with her then-husband, Joshua Evans of YouTube channel JoshuaDTV.
Ballinger created the widely popular character of Miranda Sings, a strongly confident, yet untalented teen blind to her obvious lack of talent. She developed the character as a joke, mocking arrogant singers who believe they will gain success by posting their videos on YouTube.
Miranda creates videos for her 7.5 million YouTube subscribers. Her channel has no specific theme. She creates tutorials, vlogs, song covers, collaborations and original songs. She does it all, but she doesn't do it well. Being bad is what she's good at. She is known for her messy lipstick, large red sweatpants and irritatingly nasally voice. Miranda even has signature catchphrases such as "haters back off" and "juss sayin."
UTEP student and Miranda fan, Andres Correa, a sophomore biomedical major, attended last year's show.
"It was actually a really emotional show. Her and her now ex-husband basically revolved the entire show around how they met, so it was really interesting to kind of get the behind the scenes look on their whole love story," Correa said. "I still can't believe I was there. There was something special about not having a screen in between."
Since her last visit to El Paso, Ballinger has only grown more popular and successful. Reflecting on her first successful video, Ballinger told Variety magazine, "I really tried to take advantage of my 15 minutes of fame. And I've gotten lucky—those 15 minutes have become several years."
Staying true to her word, Ballinger has certainly been making the most of her success. She has released a book, "Selp-Helf", written by Miranda. It is a how-to guide that offers step-by-step lessons by Miranda on just about everything. Everything about the character of Miranda Sings is proof that irritating can be entertaining.
Ballinger has also created a show on Netflix around her character Miranda, called "Haters Back Off." It premiered on Netflix last October, and has been picked up for a second season. One stand-out cast member from her show is Angela Kinsey, who is best known for her role as Angela Martin on "The Office." Angela plays Miranda's awkward and weak mother, Bethany.
She  is not the first YouTube star to publish a book or create something on Netflix. Fellow YouTuber Shane Dawson has also published two books and even created a movie, "Not Cool," which is now on Netflix. With their success, they are paving the path for online stars to cross over into acting, writing or even comedy.
This is Ballinger's third comedy tour, and the first to be based solely on Miranda. You can catch both, Colleen and Miranda at the Plaza Theatre on Jan. 24. The first season of "Haters Back Off" is also available to stream on Netflix.
Leslie Sarinana may be reached at [email protected]