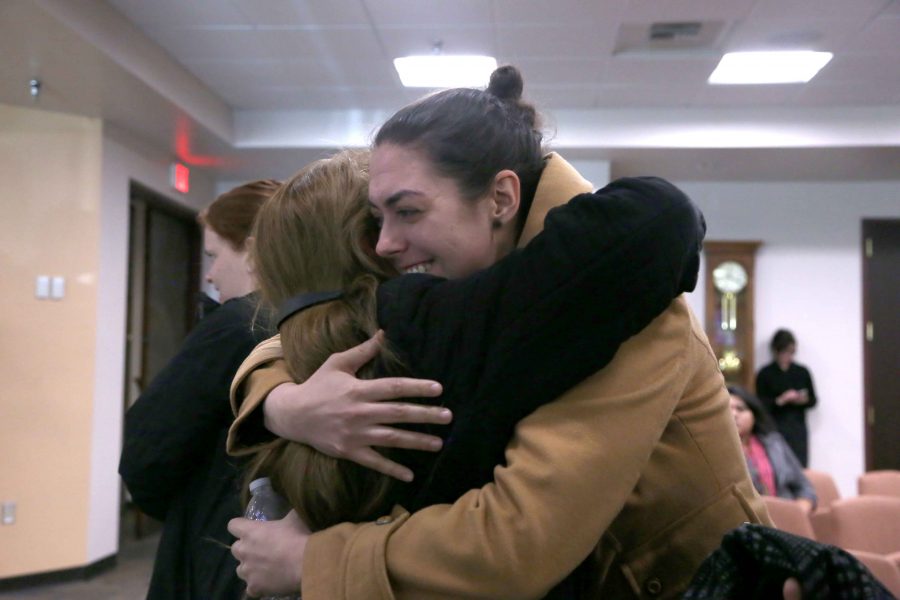 Union Plaza neighborhood voted off the table in city's arena plan
December 20, 2016
Editor's note: This is an addition to the three-part series on efforts being made to save the Union Plaza neighborhood. 
On Tuesday, Dec. 20, El Paso's City Council voted 4-2 to exclude the Union Plaza Neighborhood—Duranguito—from the master plan of the approved $180 million Multipurpose Cultural and Performing Arts Center, also referred to as the arena.
District representatives reevaluated their Oct. 18 decision to move forward with the arena. District 8 representative, Cortney Niland, whose district Union Plaza sits in, made a motion to take the Duranguito footprint off the table completely. Peter Svarzvein, Jim Tolbert, Lily Límon voted in favor of her motion while Claudia Ordaz and Emma Acosta voted against it. Representatives Michael Noe and Carl Robinson were not present at the meeting.  
The meeting initially went into a three-hour-long public comment where over forty opponents and proponents of the arena's location had their voices heard by district representatives. The comment was followed by an executive session where representatives met privately to come to some type of consensus.  
The council is now looking into the convention center area for the arena which is land the city owns and will not have to be acquired.  
"This is a unique opportunity where everyone can win," Niland said to the public.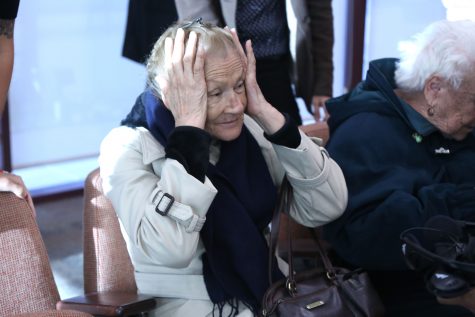 Niland has experienced a large amount of backlash from residents in her district, specifically from Michael Patino who started a petition last week to recall Niland for not representing her constituents well.  
Patino, owner of the Rock House Café and Gallery—located at the 400 block of Overland Street—lives just outside of the originally proposed arena location and has been one of the biggest voices representing those in the Union Plaza neighborhood.  
With Niland's proposal to exclude Duranguito from any possible demolition, Patino still plans on pursuing the petition.  
"Niland is just trying to find some way to band-aid her situation," Patino said.  
Patino also experienced a heated moment with Rep. Tolbert, who stopped himself from publically cursing at Patino during the meeting.
Tolbert apologized to Patino after the meeting but he did not accept the apology.  
Organization leaders from Paso Del Sur, Radical Soup, El Paso County Historical Society chairmen, residents, and dozens of preservationists were present at the meeting holding signs that read "Move the arena, not the people" and "Barrio Duranguito Since 1859."  
UTEP Professor and Paso Del Sur director, Dr. Yolanda Leyva has worked closely since Oct. 18 with residents to help them move forward and know their rights to prepare them for anything the city might ask of them.  
"It's the first time I've been able to breathe in two months," Leyva said with tears in her eyes. "I'm so proud of the residents because it was their voices that made the difference and all the youth that came out and spoke up and made signs."
Leyva says this was just the first step, the next step is to help the residents fix where they live, and Paso Del Sur will help play a part in that.
Overland street resident Michael Leibbrand has lived in the neighborhood for ten years and said he's relieved at today's decision.
"I'm just glad it's over before Christmas," said Leibbrand. "I was diagnosed with being clinically depressed and it's helped."
City Council will now look into a feasibility study on the convention center area for the arena.
Michaela Román may be reached at [email protected]