I'll be home for the holidays, watching movies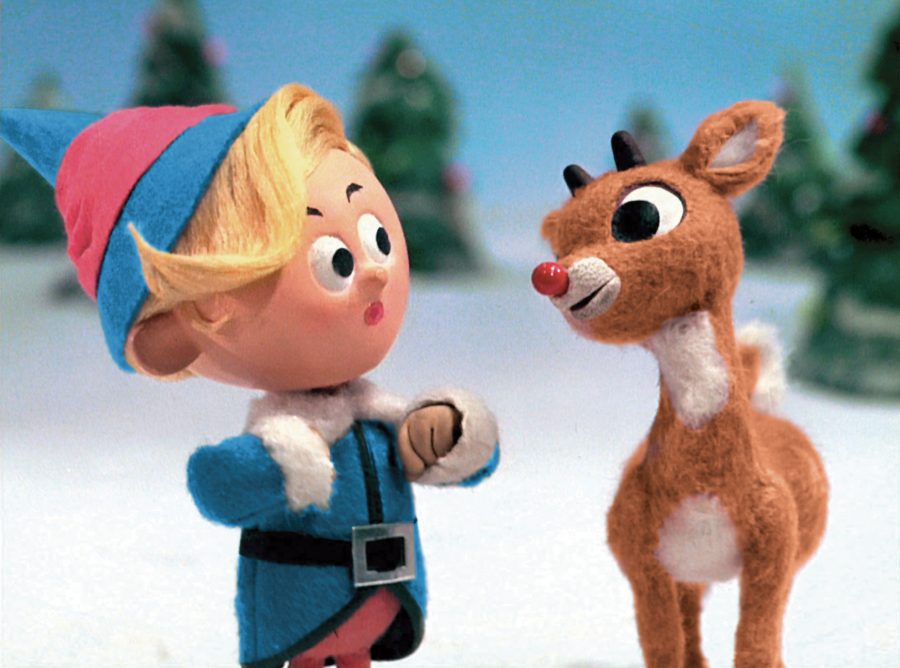 Finals are over and the holidays are here. What's left but to sit back, bundle up and get into the spirit by watching Christmas movies? Although there are plenty of Christmas movies released every year, there are only a handful that stand out and resonate with us. Here's looking at some of the most popular and sentimental Christmas movies that make us feel warm and full of joy. These are six movies that without them, Christmas wouldn't feel the same.
Home Alone
What was Christmas like before we had "Home Alone?" Certainly it wasn't the same. This mega hit is a must see during the holiday season. This movie has us feeling hopeful and warm in the end, but not without first giving us lots of laughs as we see Kevin take on two criminals on his own. The underdog of this movie without a doubt is Old Man Marley. He saves Kevin from the criminals and even reconnects with his estranged son, leaving us all in a mess of tears. After watching this, you'll surely run to hug your family.
Elf
"Elf" is the newest movie on this list, but has rightfully earned its place, as it's become an instant classic. Whimsical and full of Christmas music, this movie tells the story of Buddy the elf. Will Ferrell stands out in this movie as one of the most lovable characters ever. Unlike any of his other roles, Ferrell plays a human raised as an elf, who sets out to New York City in search of his real dad, only to find out his Christmas cheer is nonexistent and he's nothing like he thought he would be. This movie is filled with great characters and has you singing to lift the Christmas spirit. From enchanting animated characters from the North Pole to subtle mature jokes, "Elf" is great movie that caters to all.

Rudolph the Red-Nosed Reindeer
One of the best animated Christmas movies of all time; "Rudolph the Red-Nosed Reindeer" is an original classic Christmas special. As a kid, I couldn't wait to watch this special during the holidays. This one is arguably the most popular Christmas stories we grew up watching. This movie is full of color and characters, providing the best background on the North Pole and how it works. If you've never seen it, you might still recognize the animation or the characters. Serving as a warm reminder of all the Christmas stories you heard growing up, Rudolph is a movie that everyone should watch at least once in their lives.
National Lampoon's Christmas Vacation
Who doesn't know about the Griswolds? This is yet another whacky tale of the Griswold family that can't be missed. Hilarity ensues throughout the whole movie as we see Clark Griswold try to maintain a "good old-fashioned family Christmas" when everything goes wrong. This is a great Christmas movie because it shows that not everything about the holidays is perfect, but it's the spirit and attitude that makes them all better.
A Christmas Story
This holiday classic is probably the most relatable on the list, which is probably why many of us can't think of Christmas without it. Every year I look forward to staying up and attempting to watch the 24-hour marathon of the movie between Christmas Eve and Christmas on TBS. This is the movie that taught me not stick my tongue on frozen poles, all while increasing my impulse to stick my tongue on frozen poles. This movie provides real-life humor and nostalgia. It's easy to relate to Ralph and his unwavering desire for a Red Ryder Carbine Action BB gun. Haven't we all at some point had a Christmas where there was one thing we absolutely had to have? The subplots are entertaining in their own way, without overshadowing the main plot. The overall lesson in this movie is one that speaks to us all; we should always listen to our mothers.
A Charlie Brown Christmas
Of course the Peanuts are on this list! It wouldn't be a holiday without one of their specials. This is the one movie all people of our family can say they grew up watching. This special was released in 1965, but stays relevant and entertaining without being outdated. Charlie Brown isn't feeling the spirit of Christmas and spends the whole time trying to feel it, only to find it in a small, unattractive tree. This movie is fun and explores typical Christmas traditions while reminding us all what Christmas is really about.