New music from artists you may have forgotten about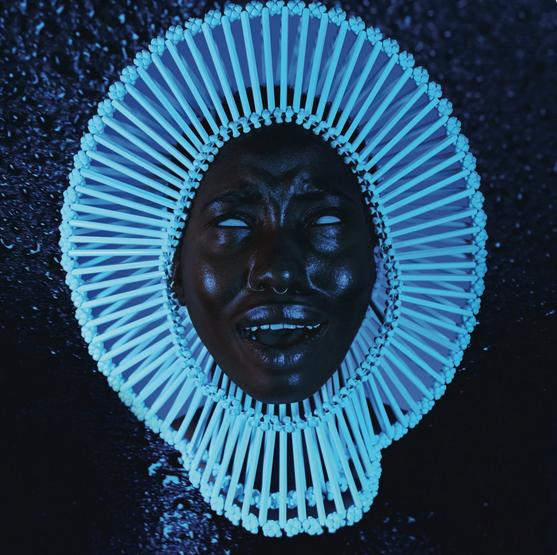 Every once and a while a band that used to be on all our iPods will resurface from obscurity. The ease with which a single or EP can be released affords our first musical loves, the ones we never really knew why we liked, the chance to peak back up and remind us why we listened to them in the first place. That or the new songs remind us why we stopped listening to them.
A Tribe Called Quest "We Got It From Here…Thank You 4 Your Service"
It's been a little less than 10 years since A Tribe Called Quest dropped anything—last album was a dense 21-track production in 1998. The rap group hasn't lost a step, however. "We Got It From Here" was recorded in secrecy, and although it is difficult to say how long they have been working on the album, the similar funk and decisive snare hits seem to say that the group has been at it for a while. To throw them into the modern age, A Tribe Called Quest called on popular artists such as Kanye West, Jack White from the White Stripes, Kendrick Lamar and even Elton John to appear on the album. Any old fan of Tribe will enjoy the album, and any new fan of Tribe can listen to "We Got It From Here" without feeling they are missing out.
David Bowie "Legacy"
Now, I know the pop artist has dearly departed, but a remastering of his biggest hits, from "Space Oddity" to "Slow Burn," has been compiled into a two-disc master's collection. A small tribute for a man who ran the popular music charts for almost five decades, the album will seem to work as a sedative for the hard core Bowie fans who followed him throughout his career.
Metallica "Atlas, Arise!"
The newest Metallica single is Metallica true to its form. Although not as dynamic as their megahits such as "Enter The Sandman" or "Master of Puppets," "Atlas, Rise!" seems to be a way for the band to prove to themselves they can still write a head banger. Although I'm sure at full volume "Atlas, Rise!" sounds like any other Metallica song, there's a sense of tiredness in lead singer James Hetfield's voice, and not as much drive behind the same intense lyrics. It makes sense, as the band's last album "Metallica Through The Never" back in 2013 marked their 14th, most of which have more than 10 tracks. That's 10 a ton of sore forearms and vocal chords.
Childish Gambino "Me And Your Momma"
The last thing we heard from Childish Gambino was his 2014 album "STN MTN/Kauai." He's been focusing more on television series and writing, appearing more as Donald Glover than Childish. "Me and Your Momma" however, shows the rapper still has a knack for music. There's an element of the Beatles to it, and was reminiscent of the screamy, psychedelic lyrics you'd hear in "I Am the Walrus," and the music to boot. It starts off dreamy, with a cascade of single keys and rips into blurry guitars and static bass. If his upcoming music sounds anything like this single, then we can expect less of his witty lines and more experiments with sounds.
Miranda Lambert "We Should Be Friends"
This is the first song from Lambert since "Vice"—the song she recorded after her disastrous breakup with her husband, Blake Shelton, calling him out for his adultery. For a country star, heartbreak like that is a goldmine and Lambert's lack of production has been strange. In early August, however, we found out just why that was. In a soap opera twist,  Shelton, while interviewing with Inquistr, let it be known it was the opposite.
"We Should Be Friends" is a shallow, campy song that does more for rhyming words than substance. As far as the music goes, it's country in every sense of the word. Strict four-four rhythm, no syncopation or creativity to it. Steely guitars, crisp drums, and not one but two obligatory guitar solos that are so dull it makes you miss Lambert's generic country voice.
The XX "On Hold"
The XX tore through popular music, commercials and movie trailers with their 2009 hit "Intro." So much so that all their other music moved into two categories: "Intro" and "Not-Intro." They released an album in 2012 called "Coexist," but the songs ran together, at the very best a great album for an elevator in a hipster hotel. "On Hold" is their newest single, the first new song by them in four years. Recognizably modern, the song features some beautiful dueling vocals from singers Romy Madley Croft and Oliver Sim with lyrics about the recognition of a relationship that is not working on both ends.
Admittedly, besides the quality lyrics, the song fits right in with the rest of their discography, therefore falling into the "Not-Intro" category.