Texas Top 12: Baylor's First Loss Drops Them to No. 2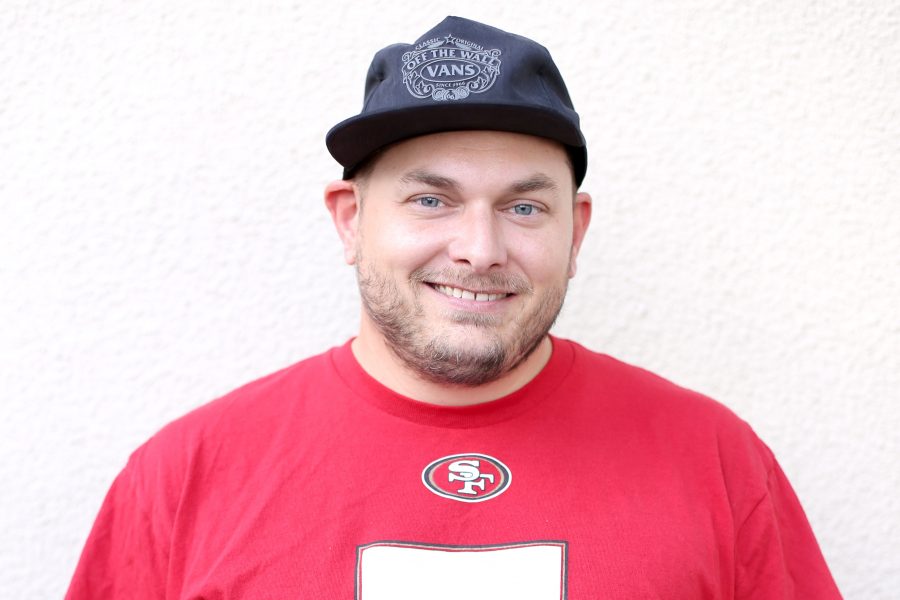 As every other team in the Texas 12 fights to stay at .500 and below, some teams actually seem to care about things like bowl eligibility and national rankings. Baylor finally picked up their first loss of the season to the Longhorns who are just downright confusing; this vaults the Texas A&M Aggies back up to the top spot on the strength of their tough SEC schedule.
12 – RICE OWLS (1-7) C-USA
Lost to Louisiana Tech (6-3) – 61-16  – Honestly what can you even say about the Rice Owls at this point? Rice ranks No. 101 out of 128 FBS teams in offensive yards per game with 372. They also rank No. 128 out of 128 in defensive yards allowed per game with 545. Not a good combination. They are being outscored by an average of 15.6 points per game. That's about all I can give you. They are really bad… really, really bad. But, this weekend, they play Florida Atlantic, so there's always a chance for two wins this season. That means UTEP could take over their No. 12 spot before it's all over!
This Saturday: Florida Atlantic (1-7) 1:30 p.m. MT
11 – UTEP MINERS (2-6) C-USA
Lost to Old Dominion (5-3) – 31-21 – While we're on the subject of really bad teams and their statistics, let's discuss the Miners. The calling card of a Sean Kugler team is supposed to be stingy defense and enough offense to get by. This year under new offensive coordinator Brent Pease, the offense has been just as boring as previous seasons under Kugler–and slightly less successful. The offense ranks No. 117 of 128 with 347 yards per game. Making matters worse for a typical Kugler team, the defense is even playing badly, especailly without the injuries that have been the excuse for the last few years. The defense ranks No. 97 currently and is allowing 443 yards per game to the tune of 38.3 points per game. But, an FCS team is on the horizon – and a boost to the stats most likely!
This Saturday: Houston Baptist (3-5) 6 p.m. MT
10 – TEXAS STATE BOBCATS (2-5) SUN BELT
Bye Week – Best Names on Texas State Roster:
3.) Inoke Langi (So. – TE/LS)
2.) Easy Anyama (Jr. – LB)
1.) Quinn Tiggs (Jr. – CB)
This Saturday: at Appalachian State (6-2) 1:30 p.m. MT
9 – NORTH TEXAS MEAN GREEN (4-4) C-USA
Lost to UTSA (4-4) – 31-17 – Mean Green quarterback Mason Fine busted off an 80-yard touchdown run on the first play of the second half to bring his team within seven, making the score 14-7. But, Fine also had two interceptions and a fumble and his teams' 17 points in the second half were not enough to hang in there with Dalton Sturm and the Roadrunners.
This Saturday: Louisiana Tech (6-3) 3:30 p.m. MT
8 – UTSA ROADRUNNERS (4-4) C-USA
Won against North Texas (4-4) – 31-17 – Defeated the Mean Green – as stated above – on the back of another great performance by quarterback Dalton Sturm who threw for two touchdowns. When deciding between No. 8 and 9 for the Mean Green and Roadrunners, it really came down to resume for the two 4-4 teams. UTSA's defeat of Southern Miss secured the No. 8 spot for them over UNT.
This Saturday: at Middle Tennessee (6-2) 12:30 p.m. MT
7 – SOUTHERN METHODIST MUSTANGS (4-4) AAC
Won against Tulane (3-5) – 35-31 – SMU had to come back from 10-points down in the fourth quarter and it took until there was 1:16 left to finish it off. SMU demolished seemingly unbeatable Houston two weeks ago and now has won two in a row to move near the top of the 4-4 teams. SMU actually ranks in the top third of all teams offensively in the nation – tied with Arkansas. Their schedule is not easy from here on out, but they could definitely find themselves bowl eligible by the end of the season.
This Saturday: Memphis (5-3) 2 p.m. MT
6 – TCU HORNED FROGS (4-4) BIG-12
Lost to Texas Tech (4-4) – 27-24 (OT) – The big question here is, how did the Horned Frogs only score 24 points against Texas Tech? The Red Raider defense is really, really bad. Like… REALLY bad. They give up 518 yards per game and 41.4 points per game. This ranks them No. 126 in the nation. Epically bad. Somehow the Horned Frogs, who were supposed to be one of the better teams in Texas this season, managed to put up only 24 points – and then get held scoreless in overtime against Texas Tech. Not to put the blame on anyone but, TCU missed three field goals in the game, which would have given the Horned Frogs the win during regulation.
This Saturday: at Baylor (6-1) 1:30 p.m. MT
5 – TEXAS TECH RED RAIDERS (4-4) BIG-12
Won against TCU (4-4) – 27-24 (OT) – The Red Raiders are ranked ahead of the Horned Frogs thanks to last weekend's victory. They are still ranked behind the Longhorns because the two will be able to settle it on the field this weekend. As if the game was not going to be interesting enough with the Longhorn's young, sometimes high-powered offense against the Texas Tech part-time defense… now, Texas defensive end Breckyn Hager has made comments about wanting to injure Texas Tech's outstanding young quarterback Patrick Mahomes. Get your popcorn ready!
This Weekend: Texas (4-4) 10 a.m. MT
4 – TEXAS LONGHORNS (4-4) BIG-12
Won against Baylor (6-1) – 35-34 – I give up on Texas. I really have no idea what their deal is. Earlier in the season it looked like Charlie Strong was sure to keep his job after starting out with a huge win over Notre Dame. Then Texas began to mysteriously begin to lose games that many thought they should win. Then here comes Baylor and the Longhorns pull of another epic win to keep their coach employed for at least another week. Who really knows what to think about this team anymore? They have a fairly difficult schedule from here on out and could still end up missing a bowl game and losing their head coach – then again, they could win out and go to a big money bowl game. Who knows?
This Weekend: at Texas Tech (4-4) 10 a.m. MT
3 – HOUSTON COUGARS (7-2) AAC
Won against UCF (4-4) – 31-24 – A close loss to Navy was followed by an absolute butt-kicking by SMU two weeks later for Houston. Any chance the team had of making it to the BCS Playoff was over with following their loss to Navy and it seems to have affected the team drastically. Beating UCF by only a touchdown is not really a signature win for the Cougars, who are bowl eligible already and need to begin playing to impress bowl committees. Currently, it looks like the Cougs could be playing in the Miami Beach Bowl on Dec. 19, which is definitely not where they would have envisioned themselves a few weeks ago.
This Saturday: Bye Week
2 – BAYLOR BEARS (6-1) BIG-12
Lost to Texas (4-4) – 35-34 – Despite their loss to Texas, Baylor still looks like a team with a good shot of making it to the Big 12 Championship. There are several one loss teams in Oklahoma State and West Virginia who may end up facing Oklahoma. The Bears currently have two of the top 100 rushers in the nation in Terence Williams and Shock Linwood. Quarterback Seth Russell is also one of the nation's top passers. The Bears defense is No. 25 in the nation as well. It is clear to see why the team is projected to go to Texas Bowl currently and could potentially face off with a team such as Arkansas.
This Saturday: TCU (4-4) 1:30 p.m. MT
1 – TEXAS A&M AGGIES (7-1) SEC
Won against New Mexico State (2-6) – 52-10 – With Baylor's first loss of the season, the Aggies move back into the No. 1 spot due to the quality opponents that they have faced during the season thus far – not counting New Mexico State, of course. The Aggies have beaten Tennessee, Auburn and Arkansas – with their only loss coming to probable national champion Alabama. The Aggies have one more Texas team left in UTSA and a tough SEC schedule left with Ole Miss, Mississippi State and LSU. Currently, Texas A&M is projected for the Sugar Bowl against Oklahoma, which would mean that they finish just outside of the four team playoff.
This Saturday: Mississippi State (3-5) 10 a.m. MT