One-hit wonders like The Naked and Famous and Two Door Cinema Club, big-name rappers Gucci Mane and The Game, even Cherub all released new albums this weekend. Here's the good, the bad and the pathetic from all their new music. Agree, disagree or think we're downright morons? Email us at [email protected] to send us feedback.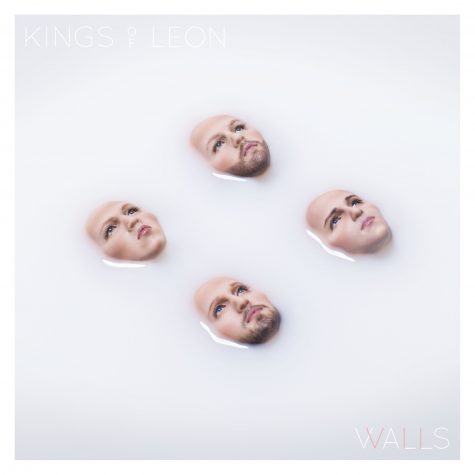 Kings of Leon – Walls
Eric:
One of the draws to Kings of Leon is their layered but clean tracks. The two guitars, bass and drums each have their own busy riffs, but each can be distinctly heard, so props to their producers. All of this is contrasted to Caleb Followill's slurred wails. For the early Kings of Leon fans, "WALLS" is a return to that sound heard in "Use Somebody" and "Sex on Fire." Check out "Eyes on You," "Waste A Moment" and "Around the World" for that old school dose of Kings of Leon.
Adrian:
There really aren't many Kings of Leon albums that are under par, and, "WALLS" does not disappoint. They consistently revitalize their sound album after album, which is respectable. Indie fans may not appreciate the album, but true rock fans should welcome the project. Songs like "Waste a Moment," "Find Me" and "Over" are instant hits in the long history of Kings of Leon tracks.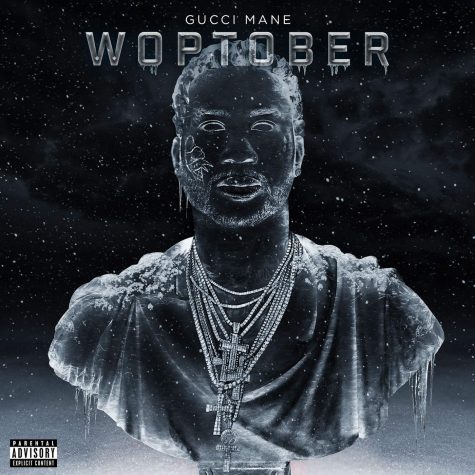 Gucci Mane – Woptober
Eric:
Gucci's rap rhythm is steady, if not boring, but his discipline to keep with the music is admirable. "Woptober" is a good album to work out to because the tracks blend together and don't require a close listen. The bass is the busiest piece of any track. "Wop" and "Out The Zoo" are probably the biggest bumpers on the album; although I'm sure with a loud enough system the entire album can disrupt any heartbeat.
Adrian:
Ever since he was released from prison this summer, Gucci Mane has been spitting out projects, features and tracks like none other. Backed up by masterful beats, "Woptober" is not a disappointment and adds more depth to the return of Gucci. He has minimal features on the tape, including Rick Ross and Young Dolph, and the album transitions smoothly with back-to-back hits, "Dirty Lil Nigga," "Wop" and "Right on Time." Overall, the album is compiled with bangers.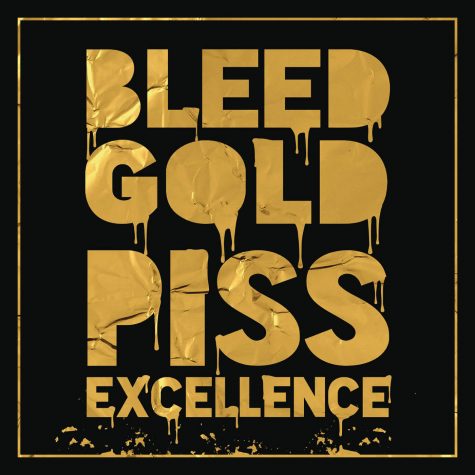 Cherub – Bleed Gold, Piss Excellence
Eric:
Although there isn't a standout track on the album with a slamming chorus like "Doses & Mimosas," each song has its own funk to it and there's no mistake it's a Cherub album. Their signature active bass lines and snapping snares are rampant in the album, but instead of a modern EDM feel, "Bleed Gold, Piss Excellence" takes from classic '80s synth rhythms and thumping rap beats, the time when people were really starting to figure out what a synthesizer is capable of. "Outside Myself," "Life" and the title track are the standouts.
Adrian:
Maybe the most groovy, fine-tuned album of the weekend hands down. Cherub is known for exploring '80s' electronic sounds and fusing them with indie-pop and distorted vocals and this album keeps the pattern. While the album may not feel like a risk, Cherub delivers consistency and wraps together another hit to add to their collection. Check out tracks such as "Dedicated to the Bubble," "Life" and "Very Rare," which are hard-hitting jams.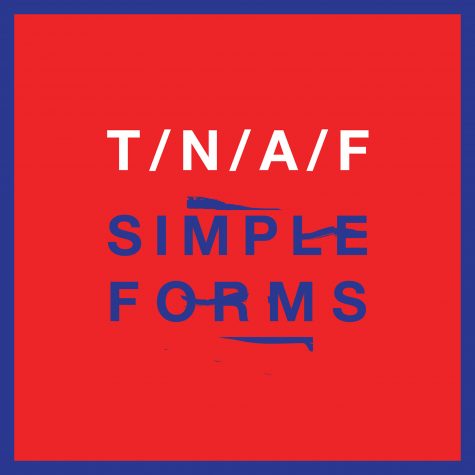 Naked and Famous – Simple Forms
Eric:
I'm always hesitant to give bands with a megahit like "Young Blood" a full listen. The stuff that comes after usually is an imitation of that one song. The first track "Higher" proves my point. The Naked and Famous will not be remembered for their lyrics if at all. "The Water Beneath You" is a jammer for sure, but the lyrics go for easy rhymes and are so cliché it's off-putting. That little raindrop sound effect you hear in "Young Blood" is hidden all over, probably trying to trigger a precondition to pop music. Best bet is to pop some ecstasy, listen to it loud and forget it's nothing special.
Adrian:
This was probably the least anticipated album of the weekend because it felt like any other early 2010 indie band trying to scrape another project together. However, "Simple Forms" was entirely a surprise and a treat. It was not a risky album,but overall a solid collection of tracks. Most tracks can translate very easily to a concert stage, which will add to their show.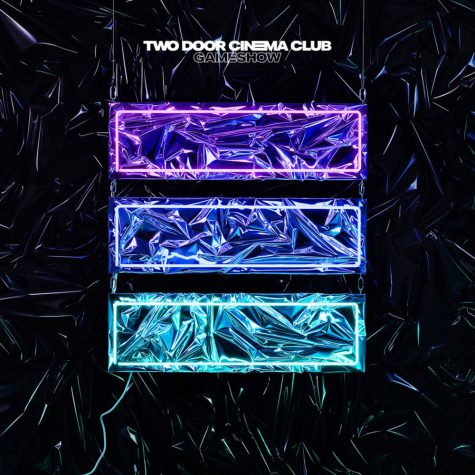 Two Door Cinema Club – Gameshow
Eric:
What saves Two Door Cinema Club from getting washed away in the indie wave is guitarist Sam Halliday.  As heard in the band's biggest hit "What You Know," tracks like "Are We Ready," and "Gameshow," the distinct guitar riffs drive the album, while Alex Trimble's vocals like  "Fever" into the disco genre. In the deluxe version of the album some songs are remixed by the band members, most likely to stop leech DJs.
Adrian:
Who replaced the storied indie-pop band of Two Door Cinema Club with a pop band that caters to 12-year-old Disney Channel fans? "Gameshow" is a commercialized snore that will be forgotten  by anyone who stands in the alternative/indie realm. The album is a copy and paste from electronic music sounds with insignificant vocals. There was not a track that stood out amongst the collection, and it is by far the band's worse attempt yet. What happened to their chimes in "Tourist History?"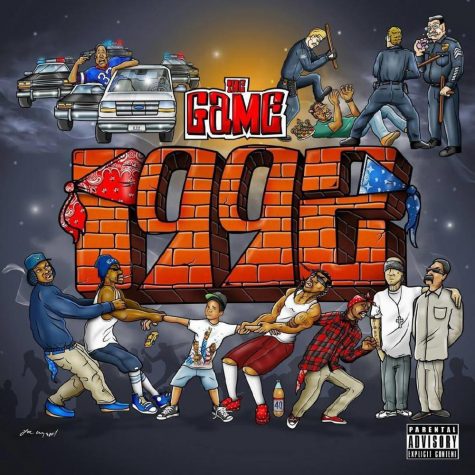 The Game – 1992
Eric:
No time wasted to warm up with this album. "Savage Lifestyle" sets the album in the midst of the gang violence and police brutality  of 1992 Los Angeles. "True Colors/It's On" is a must listen, as The Game samples a young black man finding the irony in gangs repping colors (red and blue) off the American flag to represent them. The album is an homage to the era's hip-hop, sampling from classics like "The Message" by Grandmaster Flash and the Furious Five.
Adrian:
Preceding some of the best albums out of Compton this year such as "Untitled Unmastered" by Kendrick Lamar, The Game was plagued with living up to the high expectations. His first line, "It's a trap/Why they ain't tell us red and blue don't matter when you black?" opens up the gang-violence concept.  The effort on the unique twist and the vicious lyrics made up for some songs that drag on.