Han returns to Haskins Center for the IBF featherweight title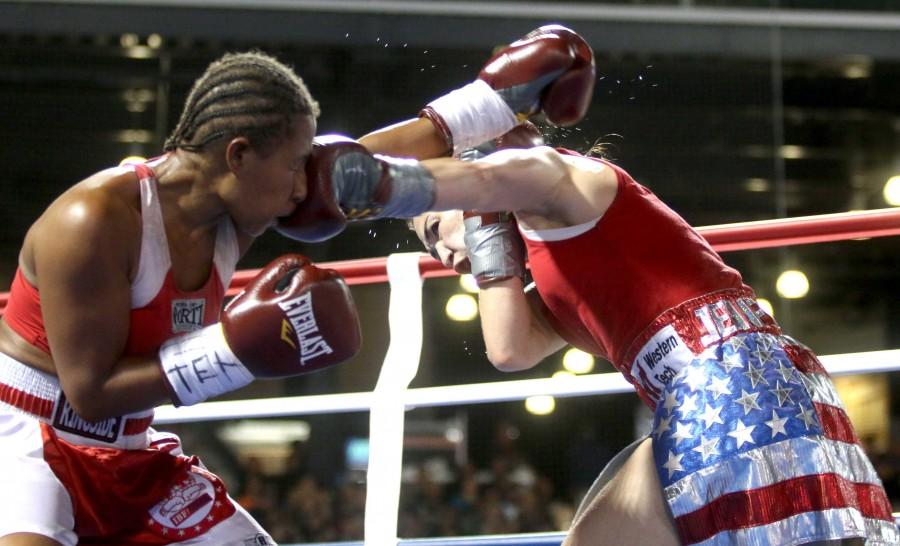 Mike Flores, Reporter
October 14, 2016
Han became the city's first world championship fighter after defeating talented Nigerian boxer Helen Joseph on September 19th, 2015.
This weekend, Han will look to defend her championship belt, in her own hometown, for the second time in her career. She successfully accomplished her title defense the first time against Calixta Silgado, at Southwest University Park. More than 4,300 Sun City fans celebrated her victory, as if it their own win, because the border-city still had a boxing champion to brag about—a privilege many other places could not be able to relate to.
Now Han will return to the Don Haskins Center on Saturday, October 15, to defend her title again.
The doors will open at 7:30 pm, with seven fights expected to take place. The undercards will contain many boxers, with the ambition to create a name for themselves. Some of El Paso's very own gifted and promising fighters, outside of Han, will be on display for the night, as well.
Coming in at the fight of the night—UTEP alumni, Jennifer Han will be coming in with a record of 14-3-1, and will be going paw-for-paw with Liliana Martinez. This fight was just meant to be, after their first scheduled fight got postponed, they will look to make up for lost time.
Liliiana Martinez was once ranked No. 3 in the boxing world. Needless to say, Han will face one of the most challenging fights of her career.
With the luxury of home-court advantage, the Crown on the line, and Jennifer Han feeding off of the energy from her supporters, she expects nothing more than a win—one that will be remembered.