Nash and Taylor recognized on C-USA Preseason Team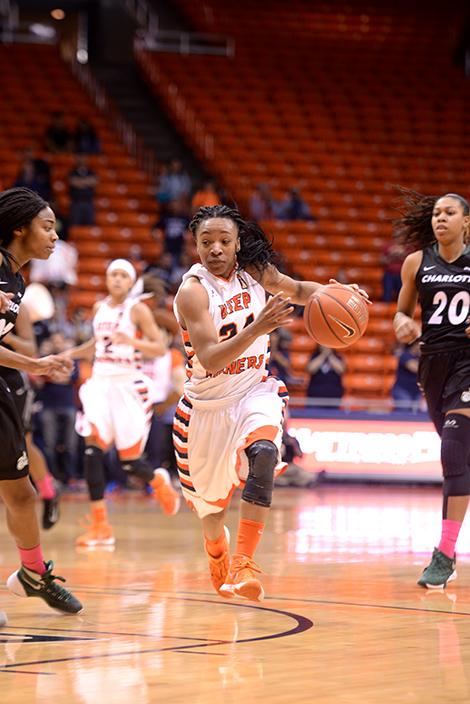 In anticipation for their 2016-17 season, UTEP women's basketball guard duo Jenzel Nash and Sparkle Taylor were named to the Conference USA Preseason Team.
Nash led the Miners last season in points per game (13.8) and was second in assists per game (2.8), rebounds per game (5.6) and steals per game (2.8). She was a key factor in the Miners' post-season, WNIT push.
Coming off the bench to serve the team, Taylor recorded 9.8 points per game and was named the 2016 C-USA Sixth Player of the Year. She was the top scorer off the bench and plans to record significant minutes this season.
While they garnish two preseason accolades, the defending regular season champions were voted fifth in the C-USA poll.
The Miners are approximately a month away from beginning basketball action as they host St. Mary's in a an exhibition game on Nov. 4.
Below is the current C-USA preseason poll:
1. WKU (6)
2. Middle Tennessee (5)
3. Old Dominion (2)
4. Charlotte
5. UTEP
6. North Texas
7. Rice
8. Southern Miss
9. UAB
10. Marshall
11. UTSA (1)
12. Louisiana Tech
13. Florida Atlantic
14. FIU