Youtube channels for productive procrastination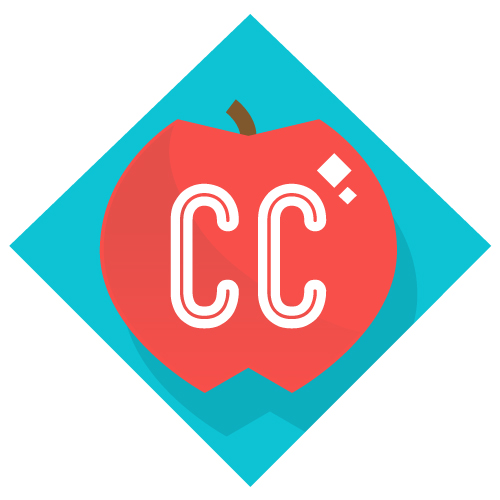 Yes, you. Retying your shoes even though you're sitting down, or gearing up for another Starbucks run because you swear all you need is an extra jolt of energy to get that paper done. We see you, we're one of you, but studies show—and by studies I mean one of the many ventures into extreme procrastination done by our reporters—that there is a right and a wrong way to procrastinate. Eating a whole bag of Hot Cheetos? That's a wrong way to procrastinate. Taking a walk to clear the head? That's a right way to procrastinate, at least according to actual scientific studies such as the one published on the Smithsonian website.
Among the many ways to procrastinate, burning through Youtube videos seems to be a popular choice. So, we compiled a list of Youtube channels that offer worthwhile procrastination. These channels are entertaining, but educational enough to make you feel good spending the time not doing whatever it is you are supposed to be doing.
MinuteEarth
This channel asks the questions of a 4-year-old and investigates them with the understanding of a college professor, all the while illustrating and explaining as if the viewer is 4 years old. MinuteEarth investigates concepts of the world that most people might take for just plain fact. For MinuteEarth, the answer "that's just how it is" is not acceptable, whether they're asking why all sand is the same, where earth's water came from exactly or whether or not fetuses poop. Most of their videos are under five minutes, making it easy to take a quick study break or to launch into a blizzard of other questions such as whether or not math can predict the spot pattern of an unborn leopard.
Nerdwriter1
Delving more into the arts—particularly  film and television—Nerdwriter1 is essentially that kid in English class, who would throw the discussion into existentialism and the fleeting mortality of the human race when the teacher asked if anyone remembered what was Gatsby's favorite saying. Nerdwriter1 walks you through a film or show, explains what is happening in a scene and interprets the metaphorical meaning the director is trying to communicate. In one video, Nerdwriter1 pulls Harry Potter's feelings of loneliness from the director's choice in framing him separate from a busy dinner table. In another, he explains how "Interstellar" moved away from storytelling and stuck with utter spectacle. A pitfall lies within this channel, however. Be careful to stick to the videos alone and not the movies it discusses, you still have work to do.
Kurzgesagt – In a Nutshell
Although, In a Nutshell provides provoking information and pleasing animations in their videos, readers should be wary of their subject matter. Videos such as "Limits of Humanity" and "Three Ways to Destroy the Universe" fall into the titanic questions of astronomy, biology and physics, and can leave you paralysed on the library carpet questioning the meaning of anything; especially the importance of your blog posts due at midnight compared to the inevitable extinction of Earth from the Sun's explosion. If you can handle a moment of nihilism, then their videos explaining black holes and the banking system are certainly worth the information—just in case you come across a black hole or a bank.
The Slow Mo Guys
Perhaps the bombardment of numbers and squiggles you call calculus has you fried and the last thing you need is In a Nutshell or minute Earth flexing your brain. The Slow Mo Guys, as their title suggests, do nothing more than film themselves doing things with high-speed cameras: a golf ball smashing against a wall or shooting a gun under water. Other videos have more flare, however, as the channel features slow-motion videos of a paint cannon exploding or a kernel of popcorn popping. Just wait until you find the Taser gun video. There's something soothing about watching what normally happens in milliseconds slowed down to three minutes, all the small movements missed in real time caught by these impressive cameras.
Wisecrack
This channel is a bit hard to categorize, as within the profile are several entertaining and educational sections. As their profile states, "we are a collective of comedians, academics, filmmakers, and artists who are super curious about the world around us. Our channel explores cool topics in unusual (and hopefully super entertaining) ways." One of the more original series of videos Wisecrack has is their "8-bit Philosophy." As the name suggests, these videos dig around modern as well as ancient questions, all the while illustrating them like a Super Nintendo video game. Videos like "What is Real" and "Is Kanye West Even Human" are hilariously animated with fight scenes that would make Mario proud.
Another section of Wisecrack is their "Thug Notes" series. A play off of Spark Notes, popular books like "To Kill A Mockingbird" and Shakespeare's "Macbeth" are summarized by a homie as if he were talking about his homies. Thus, the homie's first observation concerning "Fight Club" begins as "our nameless narrator's life has taken some weird ass turns." Although, you may not be able to quote his phrasing in a paper, the fact that you can digest massive works of literature from someone who is practically yelling at you is downright enjoyable.
CrashCourse
After John Green was finished with turning teenage tears into money with "The Fault In Our Stars," he began a series of videos called Crashcourse–an umbrella term for varying subjects.
Green, along with his brother Hank, enlist high school teachers and professors to provide information ranging from economics, world history, psychology, physiology and government. The information is digestable, and the animated characters are fun to look at, even if they are killing each other as they are in the "Who Started World War I" video.