Bon Iver ditches slow indie-folk sound in '22, A Million"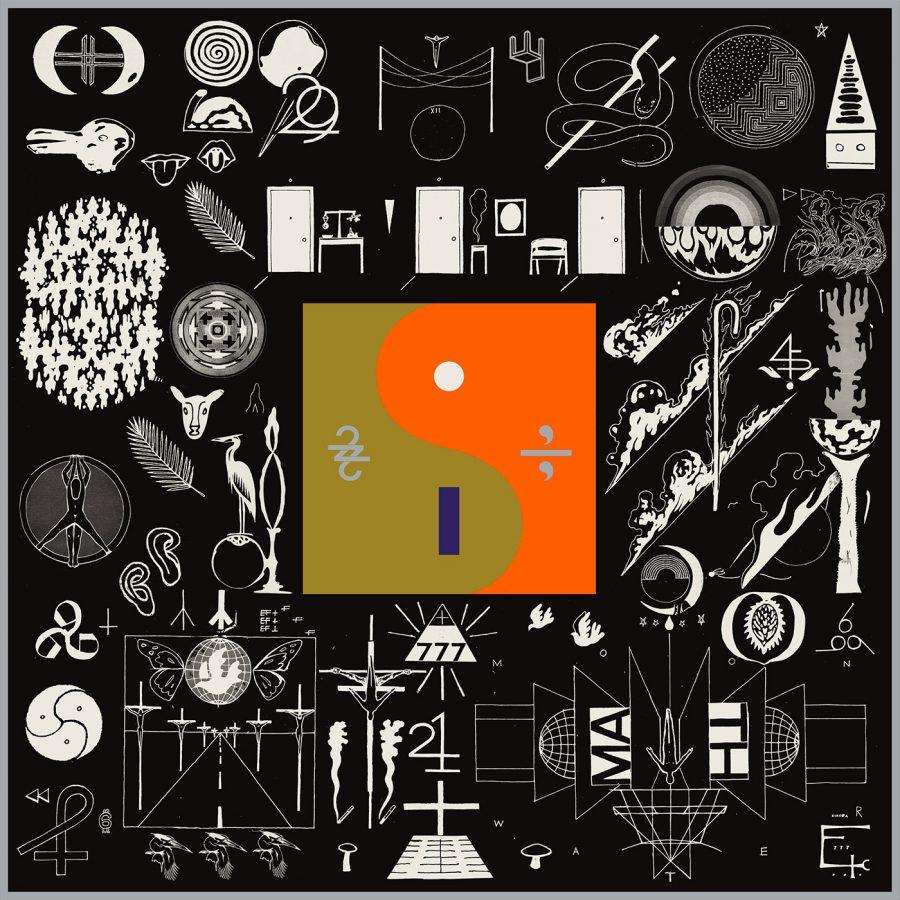 Half a decade ago, Justin Vernon, better known as Bon Iver, stole the indie-folk stage with his singer-songwriter tunes from his sophomore self-titled album, "Bon Iver." He was already making a name for himself as he captured audiences with a somber, coming-of-age record fueled by a bad breakup, "For Emma, Forever Ago," featuring Bon Iver's most popular song "Skinny Love." Since then, Vernon took a five-year hiatus to live life and dive into what it truly means to be Bon Iver before releasing his third studio album, "22, a Million." 
Compared to his previous albums, "22, A Million" is a whole different animal.
The record is a piece of work that his indie folk fans can appreciate through its entirety and perception. This album features very little folk sounds, but instead uses synthetic and electronic tunes. Vernon takes away his rhythmic guitars and replaces them with samples of jazzy saxophones. He abandons his traditional soft, tortured singing and radicalizes it with a new instrument called a Messina, which alters the voice by dividing a melody into different harmonies as heard on "715-Creeks" and "45."
The soft-spoken, hymn-like tune "22, Over Soon," opens the album beautifully. Different pitches, melodies and samples flood the song, which sounds distorted at times but never loses the listener's attention. Vernon's issues with mortality are foreshadowed on the track with a resounding hymn, "It might be over soon."
The tone continues in "715-Creeks," which sounds like a continuation of James Blake and Vernon's track "Fall Creek Boys Choir" on Blake's album "Enough Thunder." The somber distortions mixed with aggressive lyrics question the substance of faith and love. As an added note, most likely not an accident, 715 happens to be the area code in Wisconsin where Vernon was born.
The next track, "33 God," is a reference to the age in which Jesus Christ was crucified. Contrary to the face value of a religious track, Vernon delivers a song that allows the listener interpret freely. The lyrics "I didn't need you that night/Not going to need you anytime" can be perceived in many different ways—lost love or loss of faith. The song is the first time Vernon uses single keys instead of chords to accompany the track.
"29 #Strafford APTS" might be the perfect track for day one Bon Iver fans. Accompanied by his drummer Sean Carey, the song is a classic folk song with minimal distortion. It also resembles a continuation of "Re: Stacks" or "Skinny Love."
Vernon's faithlessness continues through "666 upside down arrow," where he fights off the inner demons that plague him every day. He sings, "I'm still standing in/ Still standing in your need of prayer/The need of prayer," which might not necessarily relate to religion, but a cry for help to abandon his problems. The song distorts background noise with chiming vocals.
Gentle ambiance and duality is carried onto the next two tracks, "21 Moon Water" and "8 (circle)." Through long, tropical melodies "21 Moon Water" sounds peaceful up until the halfway point, where Vernon uses a distorted flute on the outro. The song swiftly transitions to "8 (circle)," where the sax comes back in. This track continues the pace of the last two, but blends a kick drum with distinct vocals. This is by far the sharpest transition between tracks throughout the album.
The fina-l two tracks are in direct opposition to the rest of the album, ending in optimism for meaning in his previous suffering.
Unique to this album, Vernon is accompanied by minimal beats and uses only his vocals through the first half of "45." Then, at the halfway point, he brings back the Messina to modify his pitch, which resembles an accordion.
Accompanied by a traditional piano and echoing vocals, "00000 Million" is the perfect sending-forth track. The splendor that his lyrics pose is a double-meaning perception of allowing to be harmed and not permitting harm to oneself, "If it's harmed, it's harmed me, it'll harm, I let it in."
Vernon took a complex, innovative risk on "22, a Million." But, he is successful in creating a work of art that adds depth to his illustrious career. Through electronic noises and dark distortions, Bon Iver abandons the indie pop, folk aesthetic he was known for and has shown he is more than a weeping, rainy-day musician.
About the Writer
Adrian Broaddus, Sports Editor
Adrian Broaddus is the sports editor for The Prospector. He is a junior multimedia journalism major with a minor in political science.



Adrian...