Mac Miller explores the spectrum of love on "The Divine Feminine"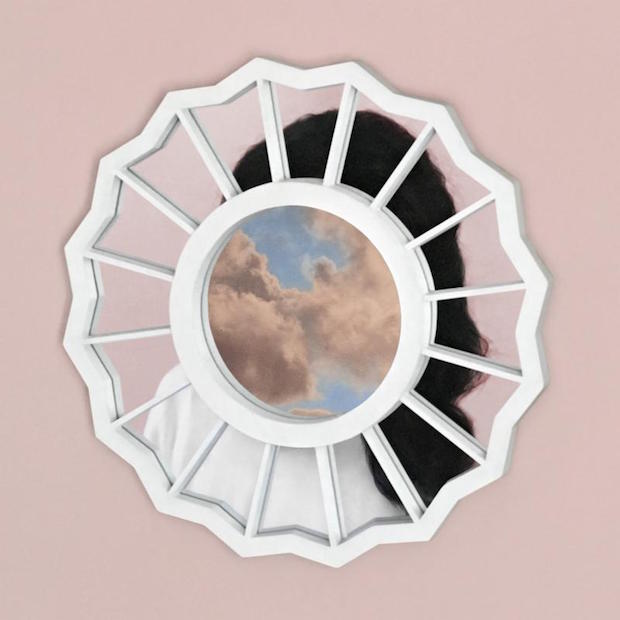 Mac Miller's fourth studio album "The Divine Feminine," is the prime rib of Mac's discography and storied career. He is no longer the rapper talking about sipping lean or crazy college nights, but has evolved into a definite artist.
Let's admit it, "Blue Slide Park" and most mixtapes prior by Mac Miller were popular based off upbeat tracks and his swagger.
Through his sophomore album, "Watching Movies With the Sound Off" Mac dabbled with newfound beats and deep lyrics. Then, on "Good A.M.," Miller put on his straight face to develop a more serious project with minimal features, which reaped appraisal from critics.
Through the three albums, Mac fulfilled a full circle by defining himself as a serious artist with disciplined beats with a flare of experimentation, while still dominating with mindful lyrics.
Despite its title, this album is not about feminism. It isn't about gender equality or breaking gender barriers, or even necessarily respecting women. Rather, this album is simply about love.
Through the first five tracks, Mac uses keys and small beats to make for softer love songs. He opens the album in a melancholic, soothing manner with "Congratulations" and talks about love in a broad spectrum. He then transitions into "Dang!" with Anderson .Paak, and brings a groovy tune about lost love. The heartbreaking theme continues in "Stay" and "Skin," where Miller begs the women behind closed doors to remain in his life. On "Skin," Miller raps a somber mood when he raps, "Can I have a hand to hold? A Band-Aid for my damaged soul, I paint the planet gold."
"Cinderella" shifts the tone by abandoning the sulking, melancholic attitude and gets more upbeat and dancey. The track, featuring Ty Dolla $ign on the hook, is love-centered and accompanied by a nice acoustic guitar and an uplifting snare drum.
Miller resorts to an alternative trap side on "Planet God Damn," where he displays love in a double meaning—when the girl loves him, he believes she's from planet God, but when she is not, she is from planet Goddamn. Accompanied with Mac's slower flow, the track is easy listening and worth a repeat.
Keeping this mood, "Soulmate" boosts the spirits of the album and ponders love's possibilities. He samples Robin William's famous monologue from "Good Will Hunting" to intro the song. The track is one of the most stylistic on the tape, as Mac uses a harmonious-pop beat accompanied by sweet bars. He says, "You were the one to show me/Divine love, love, love, love/Where was you when I was lonely?"
This is the first song to make the divine connection to the album title and attests to the woman in Mac's life that he fell in love with at one point.
"We" delivers a smooth listen with its jazzy precession. The song explores the many meanings of what "we" could attest to—the conjoining of two souls together or the fact that two people are just not compatible.
Listeners will say they found the answer to the entire album's mysterious girl with "My Favorite Part" which features Mac's new girlfriend Ariana Grande. However, this track is only a small particle of the entire spectacle that "The Divine Feminine" brings. Although it is a very affectionate track directed toward Grande, she is not the premise of the entire album. Rather, it seems as if Grande is Miller's way of getting over a previous love in his life.
Nonetheless, the song brings baby-making music to life with a ballad-guitar and swift lyrics with Mac and Grande trading off.
Kendrick Lamar assists Miller to wrap up the album. Their voices radiate off each other throughout the song and sends the audience, who listened to the love-filled and heart broken side of Mac, to a sense of understanding of love to be upheld.
As Miller says it, "We gon' keep on goin' 'til our bones both break/It's the grown folk way, yeah."
Miller added an outro by his grandmother on how she met Mac's grandfather. This confirms that Miller is thinking beyond his own love life and is starting to consider other expressions of love in his life. Its easy to imagine the Mac Miller of a few years ago meeting  the Mac Miller of today, drinking out of his red cup and laughing at the amount of feels he has allowed himself to harbor.
You cannot deny how mature the once party-hard rapper sounds on "The Divine Feminine." Older, a bit wiser, Miller displays for us the spectrum of love, going from heartbreak to a newfound love, or a simple crush to full-fledged adoration, or even the relationship that comes after The One.
Adrian Broaddus may be reached at [email protected]