One City. One Team. At What Cost?
After all of the pomp and circumstance had settled down, the flyover was done and all of the dignitaries had settled into their suites, it was time to finally play the most advertised game in the 2016 season of UTEP football against the Army Black Knights.
The billboards and radio ads had clearly paid off. The fans were out in full force—some wore their Army gear, some UTEP gear, and a surprising amount in both. The cheers went both ways, and on this Saturday it was hard to tell who the crowd truly wanted to win. The Fort Bliss community came out in droves to support the team of possible future officers.
Perhaps it was the support of the community. Perhaps it was the recent death of a teammate. Perhaps it was just the UTEP defense's absolute bewilderment at the same triple option that Army has run for what seems like a hundred years; but, on this day the Sun Bowl turned into West Point's Michie Stadium southwest.
Perhaps it was at this point that UTEP Athletic Director Bob Stull and company started to reconsider welcoming in an athletic competitor with such vim and vigor. After all, this is a football game and former UTEP and Missouri head coach Stull should know something about not welcoming in a competitor with open arms.
All week we heard from UTEP and head coach Sean Kugler how honorable the players of Army are, and, yes, that is true. It is a very honorable thing to play for a service academy when you could have potentially played for a higher profile school and perhaps avoided the dangers of going to war for your country. But, at some point you have to acknowledge it, thank them and then go out and then destroy them on the gridiron.
Much like last week when Kugler said over and over that Texas was a great team and that his team was going to have to play their absolute best to hang in there with them–the Miners went out and played exactly like they believed that. On this day, the Miners went and acted like they were in awe of the patriotism and sacrifice of the men on the other side of the ball and let them walk all over them.
Additionally, just like the game at Texas was a chance to go out and get $1,000,000 while having very little chance of pulling off "the big one" – even in the eyes of the coaching staff, the "One City, One Team" ad campaign and overabundance of love for the guys from West Point wreaks of yet another money grab from the Athletic Department.
In the future, maybe honor our team a little bit more and the other team a little bit less. Maybe Kugler should build up our team a little bit more and their team a little bit less.
Then maybe they will score a little bit less and our guys will score a little bit more.
Jason Green may be reached at [email protected]
About the Contributors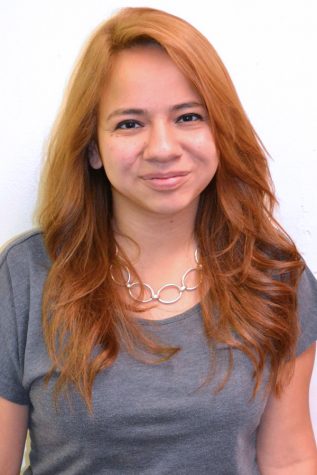 Michaela Roman, Editor-in-Chief
Michaela is a Senior Digital Media Production major at The University of Texas at El Paso. As the Editor-in-Chief, and former Photo Editor of The Prospector,...