Lee Moore ready for pro ball in Europe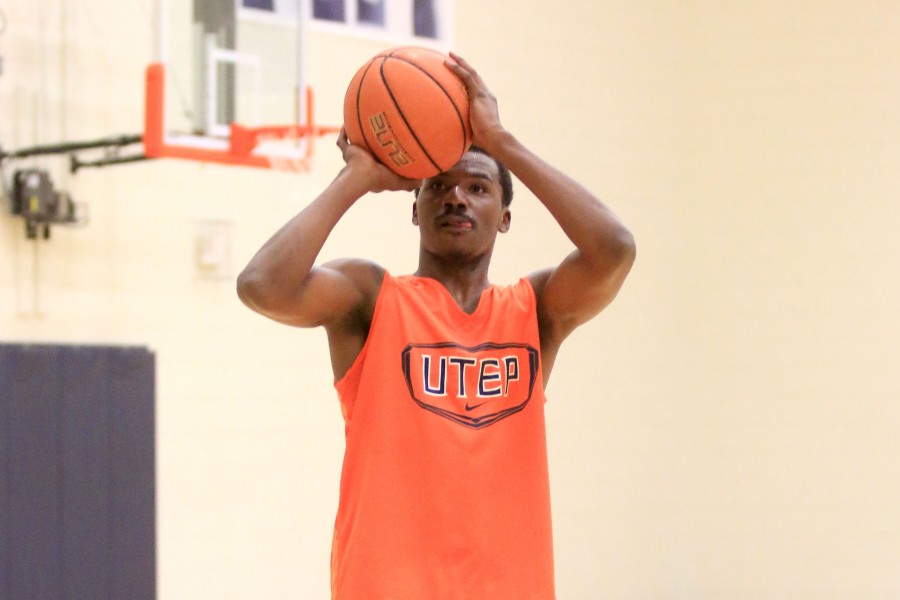 Shericka Lawrence, Staff Reporter
September 14, 2016
Last season, Lee Moore was the go-to scorer for the UTEP men's basketball team. He led the team in scoring, consistently made big shots, and was great under pressure.
That success led Moore to make a life altering decision. He decided to forgo his senior year and opted for professional basketball.
"I will miss UTEP." Lee Moore said. "Met a lot of great people, some I have made a lifetime bond with—my basketball teammates—Dominic Artis, Earvin Morris, Omega Harris, as well as Terry Winn, and a great coaching staff."
Moore already obtained an Associate's Degree from Wallace State Community College; for him to continue his education was not the main concern.
Moore has signed a one plus one contract for a year; which allows him to become a free agent after the year is complete with Basket Brescia Leonessa, is an Italian professional basketball team located in Brescia, Lombrady.
"To play overseas gives me the pro­ experience and an opportunity to help my family, financially," Moore said. "This chance gives me an opportunity to learn from older players like Marcus Landry, who played in the NBA."
Brescia won the Serie A2 League, allowing the team to return to the Italian Basketball League after a 28-year absence.
In his debut game with the Basket Brescia Lee Moore was the leading scorer with 19 points. Despite only seven days to prepare for the matchup, the Germans Basketball Brescia beat the College of Santa Clara 72-68.
The once top 10 prospect plans to go to the National Association of Basketball (NBA) summer camp after his contract is complete, in hopes of making it into the NBA.
"It's a blessing I made it this far and I'm thanking God every day for this chance and many more to come in the future," Moore said. "It makes me feel very successful."