Your Next President
An hour of dodging Matt Lauer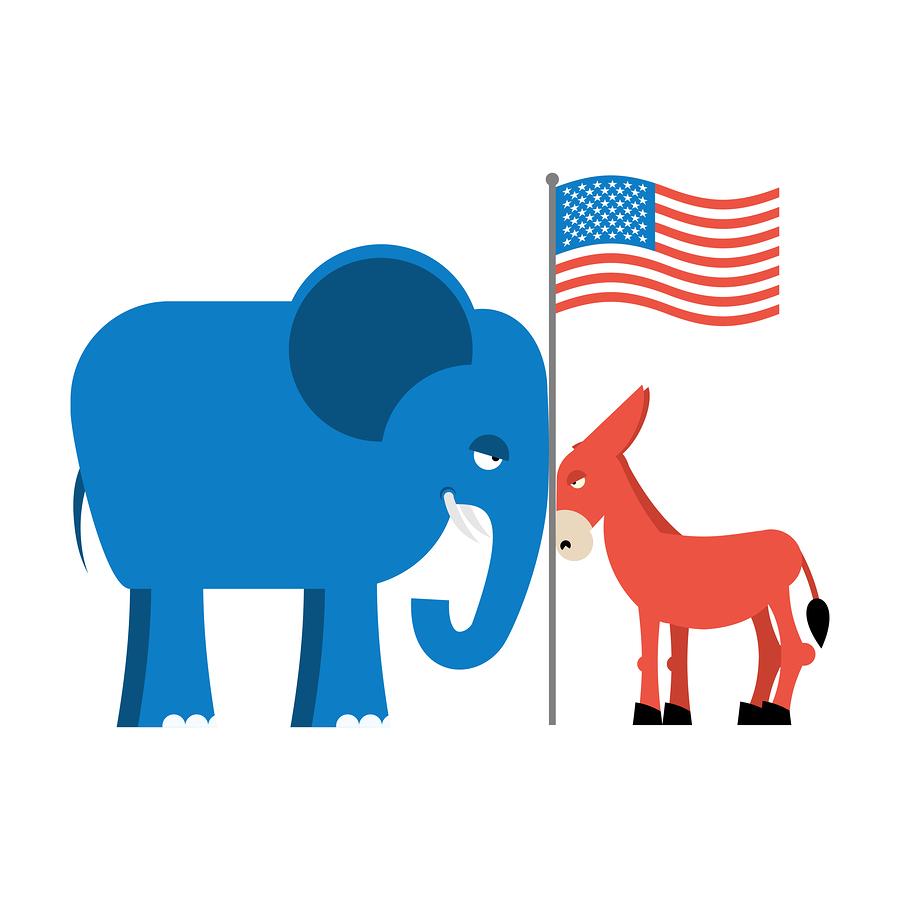 Hillary Clinton and Donald Trump attended a presidential forum hosted by NBC on Wednesday, Sept. 7 that was dedicated to national security and veteran's issues. Instead, each presidential candidate was given half an hour to gloss over facts and address the same issues that have touched every aspect of this election: Clinton's emails and the outrageous things Trump has said.
Matt Lauer, the host of the "Today Show," was the forum moderator and has since been widely criticized for his performance.
The bulk of the criticism toward Lauer was how he focused a third of the time on Clinton's emails. Lauer was also called sexist by Ultraviolet, a women's advocacy group, because he interrupted Clinton multiple times, while not once doing the same with Trump.
During Trump's turn, Lauer failed to correct Trump when he lied about his support for the Iraq war. Lauer let Trump avoid questions in Trump-esque style by ranting about how bad things have gotten under Clinton and Obama while failing to provide a detailed solution. Trump's strategy for repairing relations with Russia was to claim "I think I would have a very good relation with foreign leaders," before talking about Obama's recent treatment by Chinese officials. Lauer also derided Clinton when she mentioned Trump near the end of her turn, but he let Trump deride Clinton and Obama multiple times.
Lauer was essentially criticized for playing softball with Trump and pressuring Clinton unnecessarily, even harshly, to stay on topic and answer his questions.
But while his  manner toward Clinton may have seemed rude or sexist to some, the actual substance of his questions was almost pleasant compared to the potential issues that should have been raised during the forum.
Clinton was asked by an audience member "what is your plan to end wasteful war campaigns in which our peers, service women and men, continue to be killed and wounded." Her response was to talk about Libya and her role in Gaddafi's assassination, and Trump's support for the intervention in Libya. Clinton failed to answer the question and instead chose to talk about her frequently discussed past without mentioning any future plans to diminish or increase future military intervention.
Lauer's response to Clinton's dodge? "Let me ask you about the Iran nuclear deal."
Clinton offhandedly remarked that she would increase the scope of our intelligence and work with Silicon Valley to help defeat terrorism at home. But what does that mean exactly? Does that mean she will increase the cooperation between tech giants, such as Google, Facebook, and Apple, with the NSA or FBI? This single remark may have been a glimpse inside Clinton's plan to expand the surveillance state, or it could have been a vague Trump-like plan to somehow make "America Safe Again." We don't know because Lauer didn't ask.
Later, Clinton said that part of her counter-terrorism effort will be to keep ground troops out of Syria and Iraq, but this ignores the fact that we already have ground troops in Syria and Iraq. CNN reports that the U.S. has currently has 300 special forces stationed there, and the New York Times reports the official number of U.S. troops in Iraq is 4,467. Does she mean she will bring those troops out of those countries, or do they not count? Is she going to continue to use drones that indiscriminately kill civilians? If military force is the way Clinton is going to attempt to solve terrorism and if she is not going to send troops, then drones are the only obvious option left. But it has already been widely reported for years that the indiscriminate killings that come from drones actually add fuel to the problem rather than solve it, so how does Clinton propose to avoid that issue?
It is not hard to understand why Clinton is not put under heavy scrutiny when her opponent is as widely feared as Trump. The idea of Trump being inaugurated come Jan. 20 does not sit well with many people, and so Clinton's policies seem almost benign when compared to the seemingly potential disaster of a Trump presidency. Many pundits and voters alike have said that this election is unlike any other, which may be true. It is possible that by criticizing Clinton, it will be easier for Trump to gain the votes needed to win. We saw the same criticism during the primaries when Sanders and his supporters were accused of making it easier for Trump by focusing their criticism on Clinton instead of the inflammatory remarks made by Trump.
The standard of criticism during these elections have trailed down the path of better she than he and by comparing two individuals to each other, we lose sight of the values each candidate stands behind and the policies they will implement. The end goal of critique is not to feel comforted that whoever won is better than the other. Democrats who fear Trump or Republicans who fear Clinton are not bound to accept the policies of their preferred candidate because the other party's choice is frightening. A democracy cannot function solely through fear of the other, and it is only through constant criticism that a politician will change their policy to fit the will of the people.
Christian Vasquez may be reached at [email protected]