Kaepernick takes a stand and sits down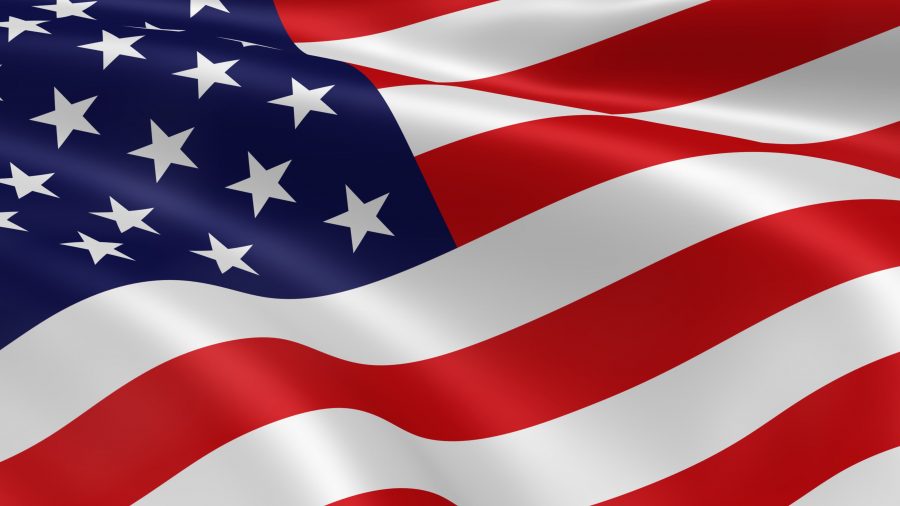 San Francisco 49ers quarterback Colin Kaepernick made headlines recently by staying seated during the "Star Spangled Banner" prior to a preseason football game.
Following the game, Kaepernick told NFL.com that he is doing this in protest of the way that African-Americans and other people of color are treated in the United States, stating,  "To me, this is bigger than football and it would be selfish on my part to look the other way. There are bodies in the street and people getting paid leave and getting away with murder."
Immediately talk radio, talking heads on TV and Facebook politicians began to rant and rave over Kaepernick's decision to take a political stand. The majority of the discourse seemed to steer away from the point that the 28-year-old, mixed-race quarterback made about race, and instead focused on whether he had the right to make the point at all.
I spoke up in a Facebook post on the same article in defense of Kaepernick and his right to sit down. I simply stated that I did not believe that it was entirely unpatriotic to exercise your freedom of speech; especially in order to speak up for those who need their voices heard because you are in a position to have yours heard more loudly.
Then, IT WAS ON! You would have thought I had bad-mouthed Jesus Christ himself, rather than somebody's right to exercise their freedom of speech. I was told that I should "talk to a veteran" in order to learn about freedom. That I should "leave the country with Kaepernick" if I did not love this country like him. Basically, I was berated from all angles for disrespecting my country and all of the veterans who have served in the military.
Interestingly enough, the debate had totally shifted gears from one man's rights as a citizen to honor the flag and/or the "Star Spangled Banner," to honoring military veterans as a whole.
As far as my asking a veteran about the flag or freedoms or anything like that, I really did not have to look very far. You see, I am a retired Army veteran of the wars in Iraq and Afghanistan. I tried not to be insulted by these people's assumptions that I needed to ask someone else about my freedoms that – to them – I was taking for granted.
All that they had seen of me was my profile picture. The picture of 35-year-old me – too young to be retired most of them disbelievingly said. Yes, I probably am. I was injured in Afghanistan and am retired because I am disabled. I became disabled "fighting for freedom." At least that's what my medals say.
So, what freedoms was I fighting for exactly? The exact one that Colin Kaepernick exercised and will continue to exercise prior to football games this season. The same one that people exercise when they burn the flag of the United States of America in protest of anything.
The same freedom that people exercised on Facebook when they told me that I should shut up because I did not have the right to comment on the Kaepernick situation because I was too young, not a veteran or not patriotic enough.
I fought for their freedom. I fought for his freedom. I fought for Donald Trump's freedom to threaten to deport members of my extended family and call them rapists and murderers.
That's the beauty of this nation. The problem is not in standing up for what you believe in. The problem – in my opinion – is in not standing up for anything.
What dishonors the flag and the men who fought for what it stands for more? Exercising your right to free speech in the face of injustice or not saying anything in a country where men have died to give you that right?
In a recent interview with GQ Magazine, Carolina Panthers' quarterback Cam Newton was asked about fans who have referred to him with the term "boy," which could be construed as a reference to his African-American race.
"I don't want this to be about race because it's not. It's not. Like, we're beyond that as a nation," replied Newton when asked about the historically racist term being used to describe him.
Beyond racism as a nation? When every week another black man is killed by police, fueling ongoing protests?
Newton also refused to answer any questions about Hillary Clinton, Donald Trump or North Carolina's (where his team play's home games) controversial LGBT laws that have caused the state to recently lose the right to host the 2017 NBA All-Star game.
Newton is more well known than Kaepernick and will most likely continue to be, considering that he is on the rise, whereas Kaepernick appears to be on the decline. Newton is not of mixed race, and he was not raised by Caucasian parents as was Kaepernick. You would think that all of these factors would make it more likely for Newton to want to speak out against the injustices in America toward people of color.
Maybe he does not want to speak out for fear of professional repercussions. How about at least an acknowledgment that racism still exists? Anything would have been better than a flat out denial of the problem.
Kaepernick perceived that there is a racism problem in the United States and felt that he had a platform to draw attention to it. So he chose not to stand in honor of a song written by a slave-owner, and he does not want to stand while people wave a giant flag that just recently the NFL was waving because they were getting paid millions by the Department of Defense to fake patriotism.
I would much rather have broken my back in defense of someone's right to sit down during the playing of the "Star-Spangled Banner" because of what they believe in, than for someone to not be brave enough to even acknowledge that America has barely even changed since that very song was written.