Miner legend Ted Banks passes away
Former UTEP Track and Field head coach Ted Banks, passed away at his Gunter, Texas home late Thursday night. He is survived by his wife Judy, three children; Jennifer, Ted and Tom and two grandchildren; Hunter and Jade Nix. Banks was 82 years old.
During his nine years with the Miners (1972-81) Banks led the Miners to 17 national titles in track and field and cross country. The Miners were arguably the best team of the 1970s and early 1980s during Banks tenure.
The 2000 U.S. Track & Field and Cross Country Coaches Association Hall of Fame inductee produced 47 NCAA individual champions and 189 All-Americans, the most notable athlete being Suleiman Nyambui, a 19-time All-American, 15-time NCAA champion, and 1980 Olympic silver medalist.
Current UTEP track and field head coach Mika Laaksonen and former head coach Bob Kitchens (1988-2010) paid their respects to Banks via UTEP Athletics.
"Ted Banks was one of the most successful cross country and track coaches in NCAA history," Mika Laaksonen said. "His tenure at UTEP is unmatched with achievement by any other coach."
"He was at the forefront of track and field coaches when he was here at UTEP and certainly determined the direction that we took in distance running in this country," Kitchens said.  "He was an exceptional coach.  He is the history of this program."
About the Writer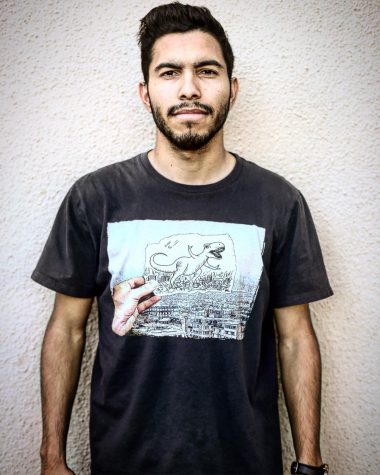 Javier Cortez, Staff Reporter
Javier Cortez is a staff reporter for The Prospector. He is a senior multimedia journalism major, with a minor in English Rhetoric.

Javier was born...