Food trucks on full display at UTEP Union Plaza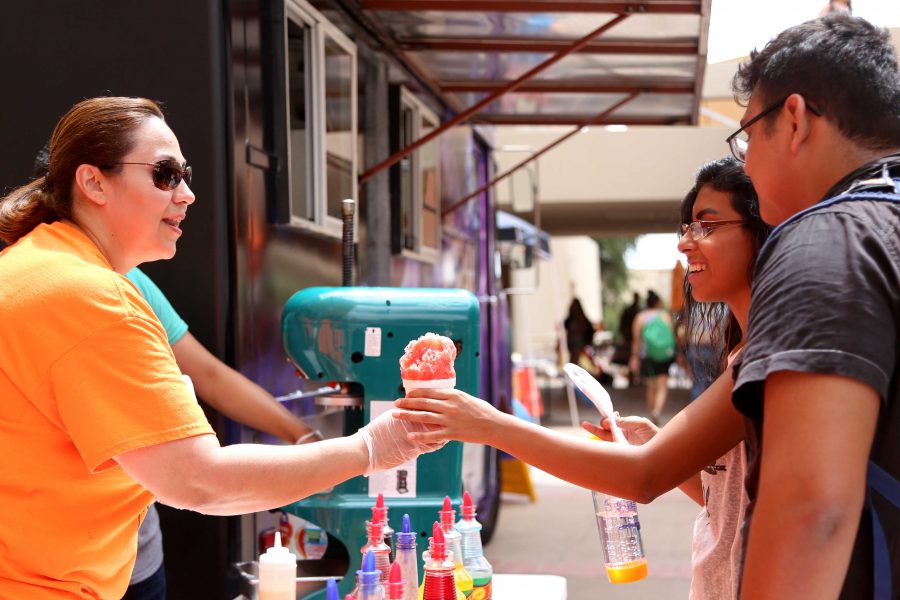 PHOTOS: The Office of Student Life hosts Miner Welcome Week at the Centennial Plaza and the UTEP Union Plaza from Aug. 22 – 26 . These events are to get students excited for this new semester. On the second day of Miner Welcome–Grab, Go and Greeks–there were food trucks at the UTEP Union Plaza for students to enjoy between their classes, they handed out Poke-UTEP maps inside the Union and the sorority and fraternity groups were outside again for students to meet them and learn more about joining them.
For upcoming events, visit The Office of Student Life.