Barbed Wire Open Mic Series provides a stage for artists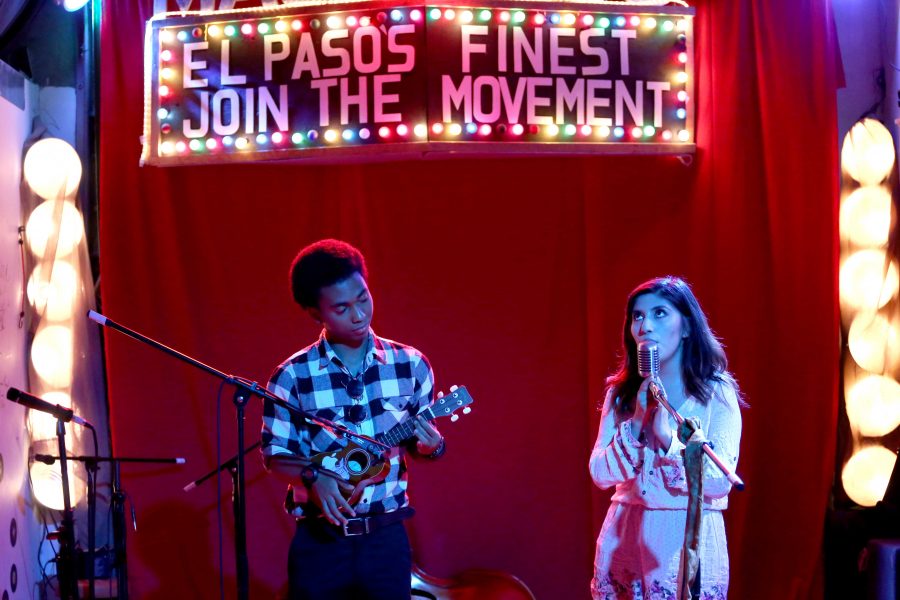 Andria Granada, Staff Reporter
August 23, 2016
The Barbed Wire Open Mic Series: A BorderSenses Event offers El Paso performers of different genres the opportunity to present and practice their acts for an audience throughout the city. The stage is open to anyone willing to sign up and has hosted a diverse array of artists including poets, comedians, banjo-accompanied history singers and folklórico dancers.
The series was started in 2007 by Veronica Guajardo and Trent Hudley out of UTEP's MFA Creative Writing Department. They have since partnered with BorderSenses, a local nonprofit focused on promoting the literary arts, to hold weekly events at venues across the city, providing more opportunities for artists to express themselves.
After the closing of The Barbed Wire's primary location, The Percolator, BWOMS tried holding its events at different venues such as the Soho Lounge before finding a home at The Black Orchid Lounge, The Rock House Café and Gallery, Frozert Yogurt, Zeven Studios and The Pizza Joint.
"My goal is to not just consume culture, but produce culture," said Project Director Richie Marrufo. "By creating our own content, even if its covers, it gives us something else to do that's in the spirit of the arts and creativity and community."
As organizer, promoter and host of BWOMS, Marrufo said he strives to create a welcoming space where all performers can feel comfortable enough to present.
"Everyone has their different reason for performing," Marrufo said. "For some people it's just to get out of the house and it's almost therapeutic for a lot of people. Of course, there are also a lot of people that get their foot in the scene."
Marrufo, who teaches English at El Paso Community College and is a poet and musician, attributes its success to the talent of the performers. The Barbed Wire Open Mic has served as a home for several artists and musicians such as Coyote Blue, Candance and Jupiter Junkies, who have all earned local reputations and gigs at other venues after performing at BWOMS.
Frozert Yogurt owner Amanda Mathis-Ozer, said that in her home town of Nashville, Tennessee, open mics are common.
"It was just a dynamic that I really enjoyed," said Mathis-Ozer. "I see it as a way to support the local arts in general and just have fun."
Stephanie Solomon, who has witnessed several of Frozert's open mics as an employee, said that the open mics are always very different and fun to watch.
"It's less pressure and it's a good way to connect," said Marrufo. "I feel as long as I've been doing this, every single open mic is organic in its own way."
BWOMS has received the 2016 Texas Spoken Word Association award for "Best Open Mic," EPCC's 2016 "Community Spirit Award" and has the support of both the El Paso Museum and Cultural Affairs Department and the Texas Commission on the Arts.
Open mic nights are held every other Tuesday at The Black Orchid Lounge, the second Tuesday of each month at Frozert Yogurt, Sundays during the 306 Sessions at Zeven Music Studios and the last Saturday of every month at The Rock House Cafe and Gallery.
For more information, call (806) 470-1583, follow @BWOMS on Facebook, or log on to BorderSenses.com.
Andria Granada may be reached at [email protected]