Mexican gymnast body shamed at Rio 2016 Olympics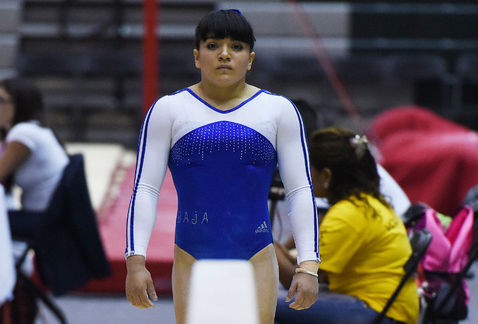 Mexican gymnast Alexa Moreno has been body shamed for her physical appearance at the Rio 2016 Olympic Games.
Social media users were tweeting that Moreno needed a diet while others were calling her a "pig" all due to her weight. Another Twitter user posted a picture of a cartoon pig along with his tweet as a way of making fun of Alexa's weight; the user has now erased his message.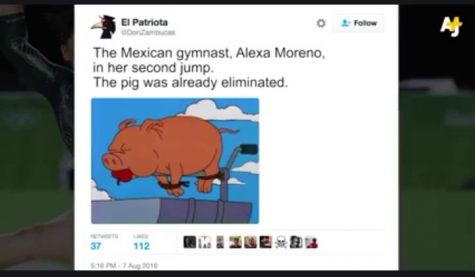 Others, such as sports journalists, came in Moreno's defense and showed her support for her hard work and for representing Mexico in the Olympic Games.
"Only an idiot can criticize an athlete without knowing the sacrifices they have done to be here. My recognition for Alexa Moreno," David Faitelson, a sports journalist for ESPN Deportes, said.
The 22-year-old gymnast, who is four feet 10 inches tall with 99 pounds according to her Olympic profile, represented Mexico in the uneven bars, floor exercise, beam and vault. Even though Moreno showed strength and ability while competing she was still called out for being "overweight."
However, according to the Rush University Medical Center, a top hospital in the United States located in Chicago, a person with the height of Moreno is at normal weight if the person ranges from 91 to 118 pounds.
Her routine earned her the 31st place between the best gymnasts in the world.
Moreno is still at an early age to keep on competing in her sport. She turned 22-years-old earlier this month, and if she qualifies for Tokyo 2020, she may come with more experience and talent. She has said she continue until reaching her goals.
"Mexico I swear gold for all the people who believe in me and for those who don't in four years I will make them proud," Moreno posted via Twitter.
Rene Delgadillo may be reached at [email protected]