American Nonsense is a locally based clothing brand that brings a new meaning to the party-goer lifestyle. Founder Trevor Hines, a junior kinesiology and communications major, and Mike Van de Wijngaart, a junior management major, created the brand in 2015 with the idea that partying is a social innovation that represents youth culture and brings people together.
The overall message of American Nonsense is to go against the status quo of the American standard of living and its typical social expectations. The brand also highlights the importance of partying and how it can benefit others.
"I believe in the brand because it is a reflection of myself and the people I have surrounded myself with," Hines said. "I would love to see more people creating what they believe in and see more of a creative generation."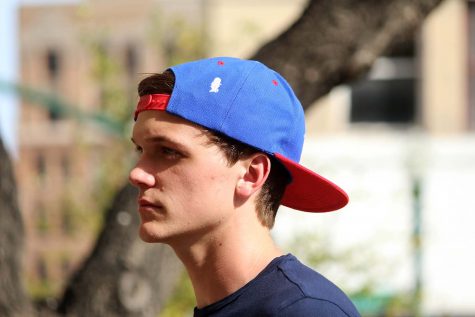 Since the majority of shopping and promoting is done online, through their website and social media, media manager Van de Wijngaart's role is crucial.
"Mike is in charge of marketing and helps in creating amazing content like videos, pictures and even creating a website for the brand," Hines said. "Mike and I are starting to team up with local businesses and events to promote the brand. Because of this we will be creating new content like videos that local El Pasoans can be a part of."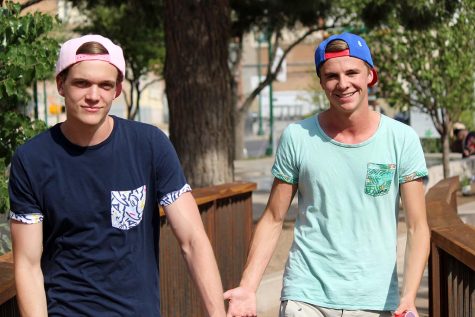 Hines said the majority of the company's following can be found through Instagram, which reflects the nature of the clothing brand in the works of Van de Wijngaart's photos and videos and the designs created by Hines himself.
With his work, Hines looks to address various aspects of today's society that can affect young people's perspective on life.  He feels today's youth is self-limiting its creativity, courage and willingness to change.
"I feel like people our age are too cynical at too young of an age. I feel like they are too concerned with the future and are missing out on the best years of their lives," Hines said. "I hope this brand will show people a different approach, and I hope it influences people to follow a path that not everyone takes."
With the recent tragedies across the world, both Hines and Van de Wijngaart hope to make a difference with their different outlook on clothing options and the standard lifestyle.
"My brand can impact society the same way young entrepreneurs have for years— through innovation and creativity and helping to drive the world into a better place," Hines said. "The world needs to constantly refresh itself in order to move forward and I hope this brand has some impact."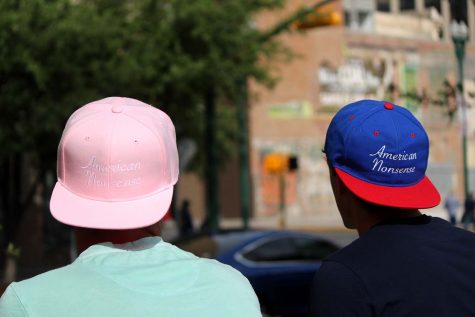 For more information, visit american-nonsense.com or the social media sites of American Nonsense.
Allison Livermore may be reached at [email protected].