The Avalanches make the wait well worth it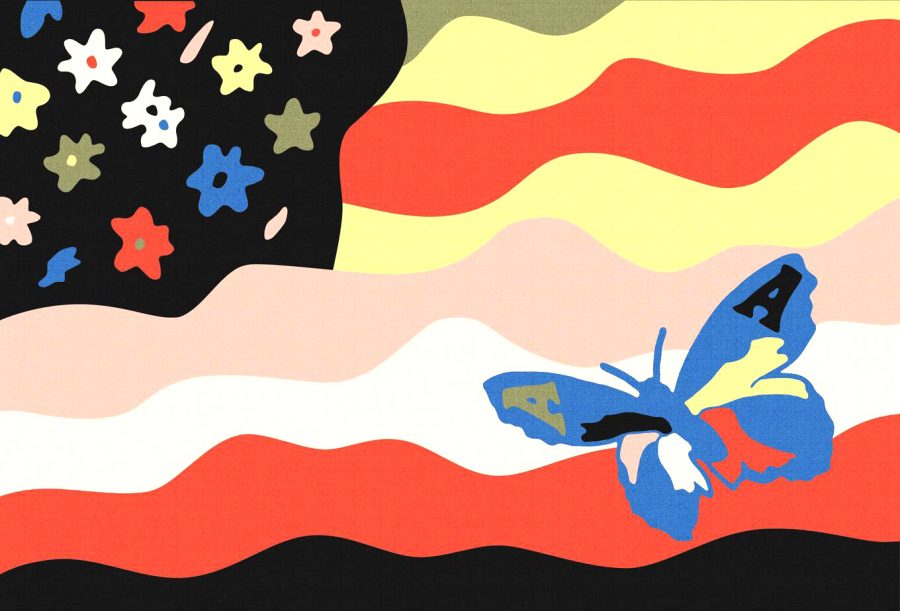 It's been 16 years since "Since I Left You" by The Avalanches melted near 3,500 samples with such intricacy that it was hard to tell where one ended and the other began.
Since then, The Avalanches left us with relative silence only interrupted by an occasional assurance that the next album is being worked on.
For fans of the debut album it became a running joke reminiscent of Rage Against the Machine getting back together. It sounded nice, but after a decade it just didn't seem likely anymore, and we were tired of getting our hopes raised and dashed.
"Wildflower" sounds as though someone is reminiscing about a summer vacation spent with good friends. It's a genre-defying journey through whimsical nostalgia, mixed with hallucinogenic partying and overshadowed by a tinge of sadness that comes when remembering fonder times.
The fact they were able to accurately establish such an eclectic mix in little over an hour is astounding in itself.
Like the previous album, it's sample heavy, but not to the extent of the first album. The introduction of live instrumentations and vocals from MF Doom, Jonathan Donahue, Danny Brown and Ariel Pink and a few others separates this album from its contemporaries
The first song, "The Leaves Were Falling," is a 15-second clip that sounds as though someone is trying to find the right mood for the trip. It transitions to "Because I'm Me," featuring Camp Lo, a hip-hop duo, and quickly sets itself apart from their previous record with a confidence that was unexpected, but works out really well.
"Frank Sinatra," the first single released  featuring Danny Brown and MF Doom, encapsulates a drug-filled night that is just slightly out of control. Danny Brown raps:
"Please Mr officer I only had some vodka; Little marijuana just a few Vicodin; Only reefer swervin' out here while I'm driving."
With horns in the background, screaming, plates breaking and lasers firing, together they somehow manage to make a coherent and fun song.
The album changes with "Subways," which is a bit more relaxed, depicting an innocent stroll through the city. "Going Home" is just a continuation of the song that, unless you pay attention, you won't realize it's supposed to be a different track. The style that dominated the previous album is shown only in a handful of songs and this is one of them.
The next couple of tracks take listeners back to the '60s with "If I Was A Folkstar," a pleasant nostalgic love song, and "Colours," which brings back the psychedelic sounds, with vocals sounding as though they're played backwards.
"Zap!" is a song about dreaming that transitions into waking up the next morning with "The Noisy Eater." This song is the only time I have heard the sounds of someone eating set to a beat—all while Biz Markie raps about Cheerios and Captain Crunch. It's a fun song that stands on its own in the album.
"Wildflower" starts with a toke and pleasant vibes flow through the short, minute-long song. "Harmony"  is a weaker song that is repetitive, but if you just took a toke after eating Cheerios, one could see how it could be appreciated.
The next group of songs begins to have the feel of a journey that never reaches its destination. It makes the album  lose the momentum it has built up.
"Live A Lifetime Love" mixes the Beach Boys' type of sound with lyrics about being called a thug, smoking blunts and cops showing up at the end.
"Park Music" and "Livin' Underwater (Is Something Wild)" are pleasant enough in a '60s psychedelic-journeys-through-clouds-and-waves way, but the album begins to feel stretched here. If these songs were cut it wouldn't be any big loss.
"The Wozard of Iz" features Danny Brown and brings back one of the weaker points of the album, where some of the songs have a familiar dreamy quality, but have rap mushed into them. It just doesn't seem as coherent as it could be.
Starting from "Wildflower," this is the weakest stretch of the album.
"Sunshine" is a nice enough trip through time and space that regains the nostalgic feel of love and memories with a bittersweet ending. "Light Up" is carnivalesque song with the lyrics, "it's a world of fantasy" repeated throughout it, as though the feelings and memories are not as real as we think they are.
"Kaleidoscopic Lovers" is a '60s' record sped up. Soft and sweet, the song makes it feel as though the journey is soon ending.
"Stepkids" is very reminiscent of the Beach Boys' album "Smile," and is wonderfully produced and one of the few complete songs that stand on its own. Growing up with that album, I actually had to check to see if they used any samples from it—they didn't. The last song, "Saturday Night Inside Out," brings the journey to an end with a love-loss story  through which something great was regained.
The album is not one that tries to recapture what made their first one great, instead it seeks to expand on the heavy sampling and journeys through memories and feelings. The vocals range from ethereal pleasantries to heavy reminders of the here and now. The samples lift them up to create a great album that exceeded the heavy expectations 16 years of silence grew among fans.
Even with the drastic changes in style, The Avalanches created an album that is uniquely them, a medley of American culture that yearns for an imagined past of better times.
Christian Vazquez may be reached at [email protected]