Veliz Books brings contemporary literature to the borderland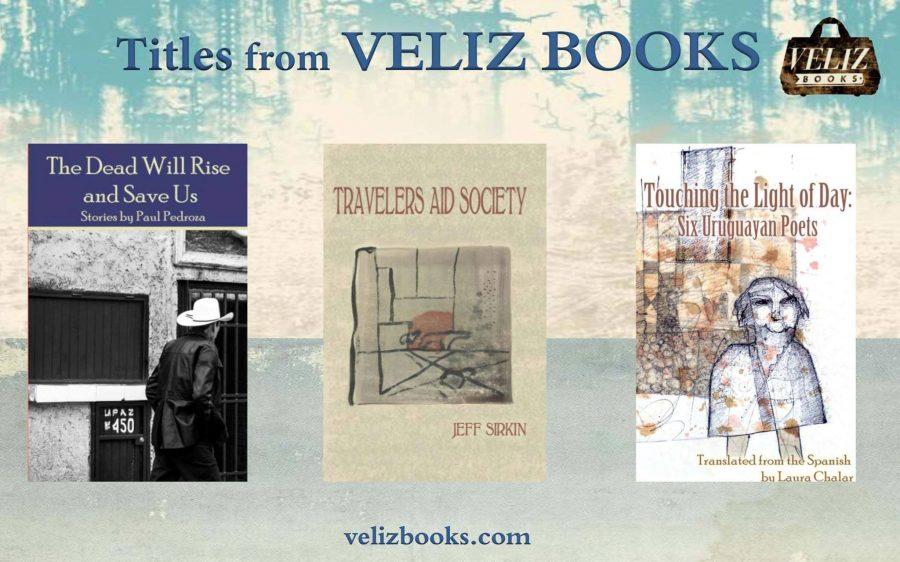 Andria Granado, Contributor
July 5, 2016
Veliz Books, the newest independent literary press to come out of El Paso, publishes contemporary literature, giving diversified cultural and linguistic backgrounds a chance to be shared with a wider readership. Veliz Books was founded by Minerva Laveaga Luna and Laura Cesarco Englin, UTEP MFA in creative writing graduates, and Trevor T. Duarte, a professor of biological sciences at UTEP.
The press publishes books in English, Spanish and Portuguese as well as translations from both established and emerging authors.
"We began talking about it years ago when we worked together," Englin said. "The idea gestated for some time until last summer we decided that it was time to make it happen."
The press has published three books so far: "The Dead Will Rise and Save Us," a collection of stories by UTEP creative writing graduate Paul Pedroza, who now teaches at New Mexico State University,  "Traveler's Aid Society," written by UTEP creative writing professor and poet Jeff Sirkin, and  "Touching the Light of Day: Six Uruguayan Poets," a translated collection by Laura Chalar, an author and native of Uruguay.
The name of the company means suitcase in Spanish, which Laveaga said is representative of the company's goal to create books that travel.
Laveaga, who was born in Durango, Mexico, first traveled to El Paso to earn her bachelor's degree in philosophy from UTEP. Since coming to El Paso, Laveaga has also worked as the director of Bordersenses, a bilingual nonprofit literary organization, on a project that is still active called "Memorios del Silencio: Footprints of the Borderland," which  teaches writing workshops to migrant farmworkers. She now teaches at El Paso Community College and is married to Duarte.
Englin, who speaks four languages, experienced living in Uruguay, New York and Israel as a child before earning her bachelor's  and master's degrees in English from The Hebrew University of Jerusalem. She then moved to El Paso then to Boulder, Colorado, where she earned her Ph.D. in Spanish and Portuguese.
Englin said that the decision to publish literature and also to translate from different languages comes from her and the other founders' connections with their cultures and languages and their desire to share them and their literatures with a larger audience.
"Learning different languages and living in different places with different cultures has enriched the way I think and has made me more openminded" Englin said.
The covers for the books were designed from the support and collaboration of several local artists including El Paso photographer Federico Villalba, who is responsible for the photograph on Pedrosa's "The Dead Will Rise and Save Us," and UTEP MFA graduate Sylvana Ayala.
Englin's and Laveaga's editing experience also contributed to the polished look of the books that they say are designed with care to honor the works.
"So far we have been fortunate to count with the support of the literary community," Englin said. "We have also been very lucky that the authors that we published this first year are wonderful."
The press is accepting submissions through Aug. 2. One submission each will be chosen in the categories of poetry, fiction and translation. For more information about Veliz Books, visit their website at www.velizbooks.com.
Andria Granado may be reached at [email protected]