Supreme Court still on the fence
Obama's immigration plan causes deadlock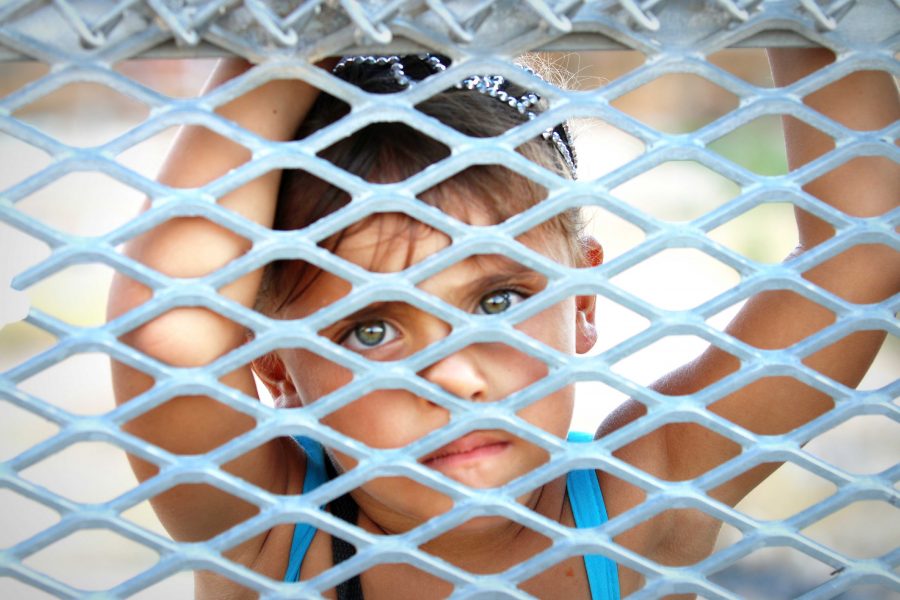 The Supreme Court failed to come to a decision on United States v. Texas, which concerned President Barack Obama's immigration expansion of the Deferred Actions for Childhood Arrivals (DACA) program and implementation of Deferred Actions for Parents of America (DAPA) program on June 23. The 4-4 tie reaffirmed the U.S. 5th Circuit Court of Appeals' decision to block these executive orders, which would have affected 3.7 million people, as estimated by the Migration Policy Institute.
President Obama said in a prime-time address in 2014 that the goal was to focus on "deporting felons not families." He also said the executive order came after the House of Representatives refused to allow a vote on a bipartisan bill in 2013.
Josiah Heyman, Ph.D., the director for the Center of Inter-American Border Studies and professor of Anthropology at UTEP, explained the goal behind Obama's actions.
"This was an effort to try to ensure the protection and the permanence of the family rather than facing a situation where families are broken up by law enforcement and specifically situations where there are U.S. citizens, children and some unauthorized parents," Heyman said.
The DACA program was first implemented in 2012, and provided two years of deportation relief and work visas to those who met the requirements. The program focused strongly on those who came to the U.S. before they turned 16, resided in the U.S. since June 2007, and do not have any felonies or significant misdemeanors.
The expansion of this program would have increased two years of deportation relief to three years, while making more unauthorized immigrants eligible to apply to the program.
The DAPA program was aimed at reducing the number of split families as a result of deportation. The program allowed parents of U.S. citizens and lawful permanent residents to request deferred action and employment authorization for three years as long as they had lived in the U.S. since January 2010. They must also have had to be able to pass a background check.
The Supreme Court's deadlock came as a result of an appeal by the Justice Department after the 5th Circuit, which covers Louisiana, Mississippi and Texas, ruled that the executive orders violated the Administration Procedure Act, which maps the procedural process for federal agencies.
Alex Rodriguez, a senior majoring in political science, said he thought Obama was within his rights to enact the programs .
"This is all under his jurisdiction. He should be allowed to do stuff like this because it's a foreign policy issue, immigrati on is a foreign policy issue," Rodriguez said. "It's not left to the states. It's limiting foreign relations on one end for the president and it's making states stronger."
Texas was among the 25 states that argued in the Supreme Court that the executive order promoted human trafficking, would cause a humanitarian crises, and would cost additional resources for education, law enforcement and health care.
The only state that demonstrated it would receive a financial loss was Texas—arguing that issuing driver's licenses would cost the state several million dollars. Texas argued that by allowing individuals work authorization, the state would be required to verify their identity leading to the costs.
"They focused so much on the delivery of driver's licenses to people under this program because they wanted to justify intervening from outside in a case that had to do with the federal program not a state program," Heyman said. "So really the driver's license, I think, is best described as a rationale and not a crucial issue." 
According to the Migration Policy Institute, there are approximately 59,000 undocumented immigrants in El Paso County and 31,000 of those would have been potentially eligible for both programs. Currently only 6,000 individuals are eligible under the DACA program. However, the Migration Policy Institute notes that not all who are eligible for these programs will apply.
Heyman also said that the net benefit of keeping the status of unauthorized immigrants in limbo costs more than it does to provide them work authorization.
Heyman believes the focus should be shifted toward appropriate labor treatments and wages, issues that would also protect immigrants.
"It limits them," Heyman said. "It makes them more vulnerable to various forms of mistreatment and it makes them more insecure, and so, for example, they are less likely to invest in a house or improving a house because they have increased insecurity."
He also said that those who are unauthorized also rarely seek health care until there is an emergency, which costs the taxpayer more in the long run. For example, it is cheaper to treat diabetes patients with medication and diet than it is to treat them with emergency dialysis visits.
"If the Supreme Court overturned the 5th Court of Appeals' decision, you have all this influx of people working now, all paying their taxes. Isn't that what we want?" Rodriguez said.
The tie keeps the program, and those who would have been eligible, in a state of uncertainty; meanwhile families continue to be separated.
"You have the parents that they have to leave their children behind because they're American citizens—they don't have to go back," Rodriguez said. "Now you're forcing them to make that decision of 'Do I leave them here in this country, where they have a much better opportunity or do I take them back with me and make them suffer?'"
Many of the children, who are legal citizens born in the United States, are forced to go to Mexico because their parents are unauthorized.
"There are going to be a lot of children here with post-traumatic stress—I don't think there is any question," Heyman said. "We don't realize it, we associate it with other things, but that's actually happening at high frequency in the United States."
It is likely that after the presidential election and after a new Supreme Court justice is appointed, the court will take up the case once more. It is also likely that those who are in favor of DAPA and the DACA extension will try to get other circuit courts to decide in their favor. However, because these programs are based on executive actions, whoever wins the presidency in the upcoming November election will be the one who decides whether or not they stay in effect.
"I'm a firm believer that you have to wait in line and pay your taxes like everyone who is doing it legally, but there are also 11 million people living here in the shadows," Rodriguez said. "You can't just forget about them. Everyone is entitled to live a better life, the United States offers that."
Christian Vazquez may be reached at [email protected]