Radiohead's "A Moon Shaped Pool" is yet another hit for the band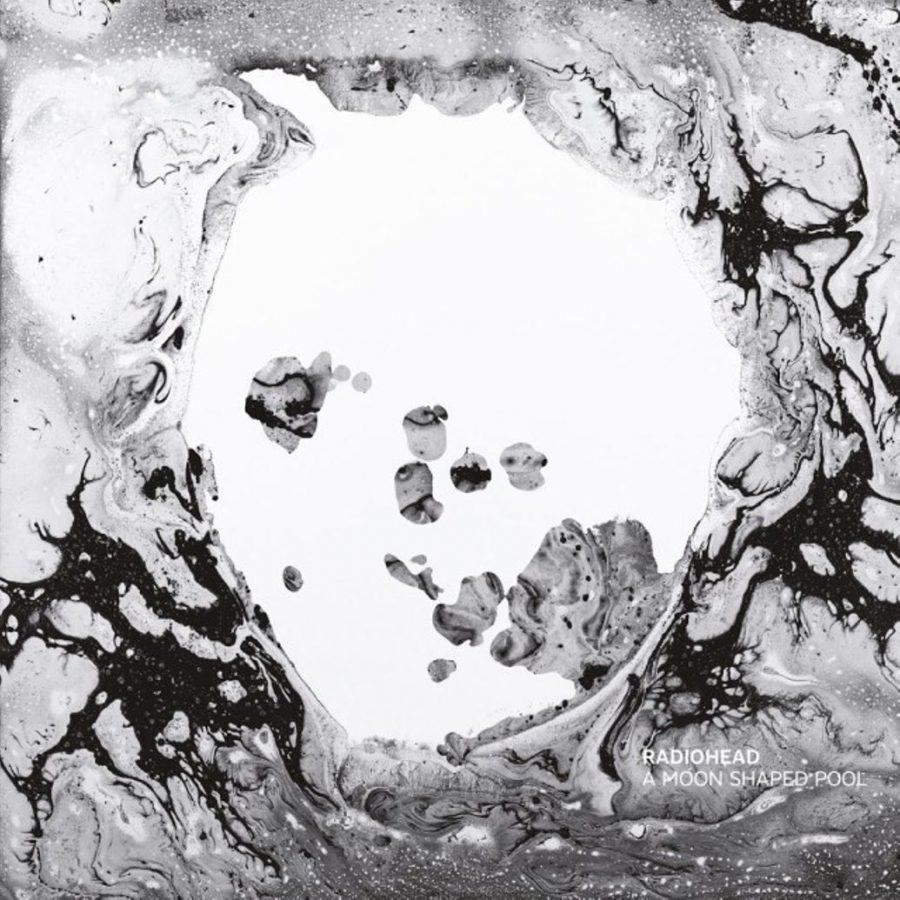 Being a Radiohead fan can be complicated. The band is perpetually expanding and changing their sound, from album to album, from track to track. Fans and mere listeners alike can't cling to expectations when Radiohead drops new music, which is exactly what happened on Sunday, May 8, when they released "A Moon Shaped Pool," the band's ninth studio album.
"Burn The Witch" and "Daydreaming" were teased before the album release—the latter a haunting, melancholic song with a beautiful, yet depressive piano arrangement, almost reminiscent of their highly-acclaimed "In Rainbows" album. In the video for "Daydreaming," Thom Yorke, the band's lead singer, is seen walking through numerous doors in multiple buildings and scenarios, leading to no where specifically.
That, perhaps, is the theme of "A Moon Shaped Pool." The album is a series of unopened doors that Radiohead fans are eager to be open, but they don't lead anywhere in particular. That is the beauty of the album and essentially of Radiohead. There's no need to be thematic simply because of how beautifully each track can stand alone.
But Radiohead, particularly Yorke, always conceptualize their lyrics and messages to make them relevant to modern issues. As always, love and relationships are addressed, as well as politics, but the band also addresses environmental disasters and death. Analyzing the album lyrically is a separate task, and that is always the case with Radiohead. It always takes various listens of an album to fully determine an established opinion. Here, we'll simply discuss the music.
In "A Moon Shaped Pool," Radiohead has taken a meticulous approach to crafting their melodies and arrangements. It's obvious that they've layered the album with multiple sounds to make it as lush as possible. The soundscape of the album is varied.
"A Moon Shaped Pool" doesn't sonically take off in another direction until "Ful Stop," the album's fifth track, where an eerie synthesizer and horn puts listeners in a trance, accompanied by Yorke's infamous yelps.
The album momentarily goes back to it's melancholic sound with "Glass Eyes," bringing in alluring violins to accompany a beautiful piano arrangement. "Glass Eyes" is perhaps the most euphoric track on the album. "Identikit" takes the album to another musical trajectory. A little more rock-orientated, "Identikit" highly relies on a subtle guitar and thumping bass line, a lot more memorable of the Radiohead in "Kid A," one of their most famous albums. An '80s inspired synth-line is reminiscent of the guitar in "Kid A" and electronic entanglement.
The guitar riff in this song is the best on the entire album. But that's as close as the album gets to hard rock. In "The Numbers" and "Present Tense," two of the album's most unnoticeable tracks—though still extremely good—gently transition back to a more melodic nature. "Present Tense" includes an impressive classical guitar composition that is sure to impress both fans and non-fans as well.
"Tinker Tailor Soldier Sailor Rich Man Poor Man Beggar Man Thief" is the albums gem and, inevitably, will be a fan favorite. It could easily be on either "Kid A" or "Amnesiac," driven by a distorted background and Yorke's recurrent airy vocals.
The album ends with "True Love Waits," which Radiohead has been playing live for numerous years beginning in 1995. Radiohead recorded a studio version of the song for it's "Kid A" album back in 1997, but it didn't make the cut. It finally arrives here, sounding as good as it did back then.
"Just don't leave, don't leave" is one of the lyrics of the track, and listeners will feel the same way about ending of "A Moon Shaped Pool." Who knows when we'll hear again from Radiohead, and that is enough to make you want the album to go on forever.
About the Writer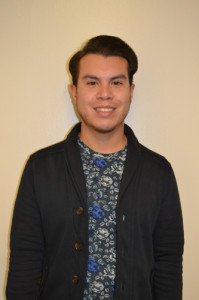 Jose Soto, Staff Reporter
Jose Soto is a multimedia journalism major with a minor in creative writing. He joined The Prospector team in November of 2013 as an entertainment reporter....