Students to celebrate Rainbow Miner Graduation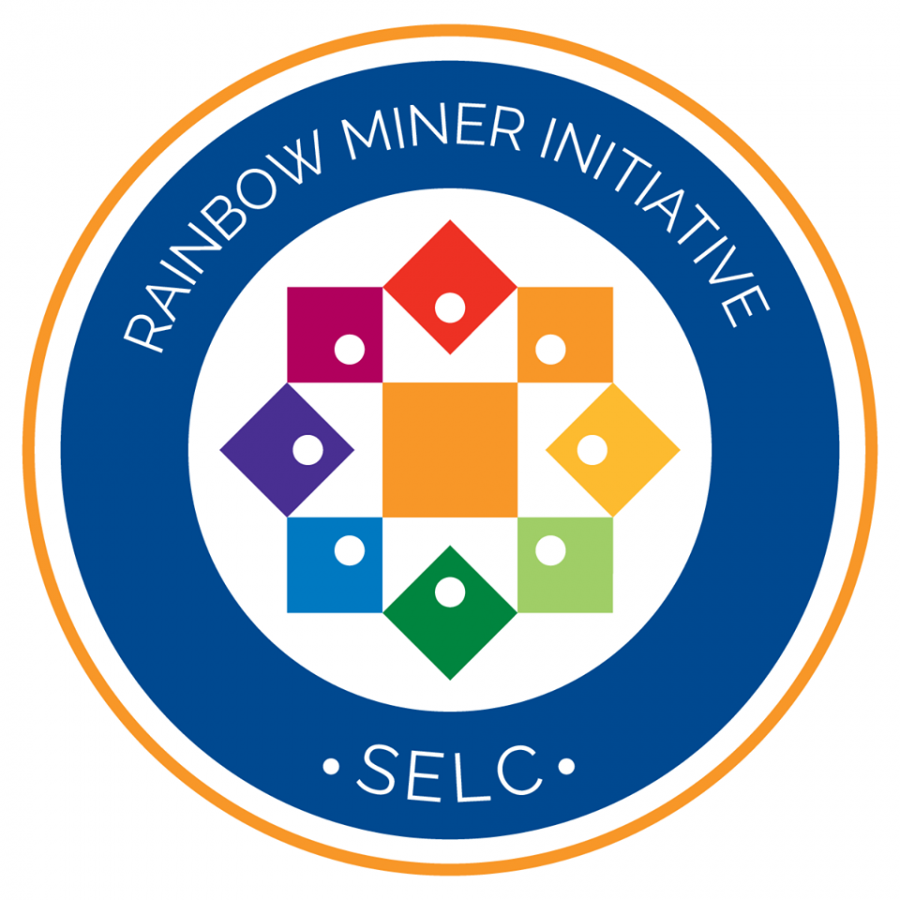 This year's Rainbow Miner Graduation Reception is being held at the Peter and Margaret de Wetter Center (Alumni Lodge) on May 13 from 6 p.m. to 8 p.m. This is an open celebration of graduating seniors who identify in the lesbian, gay, bisexual, transgender, queer, intersex and asexual spectrum.
It is hosted by the Women's and Gender Studies Program, the Rainbow Initiative from the Student Engagement and Leadership Center, and the UTEP Alumni Pride Network. The event is open to the public and everyone is encouraged to join.
The reception includes a speech by Benjamin Alire Sáenz, a nationally recognized award-winning queer scholar who teaches creative writing at UTEP.
There will be drinks and hors d'oeuvres along with awards that will be presented to students, faculty and staff who are recognized as allies of the community. Each graduating student will receive a certificate of achievement and a rainbow tassel they can wear at graduation.
Juggling college life, future plans, a job and on top of that dealing with the social stigmas can be hectic for some in the LGBTQIA community. The recognition that students receive during this event is part of an ongoing effort to create a safe space for marginalized groups who face bigotry and discrimination at home and at school.
Gina Núñez-Mchiri, interim director of the Women's and Gender Studies program, said that she has had many students impacted by a lack of acceptance from family and friends.
"It's been my experience that any given semester I have a great student and then they stop coming to class. I ask them what happened? They say "Well I came out and my dad kicked me out of the house and I don't have a place to live," Núñez said.
According to a study conducted in 2015 by the Association of American Universities, three out of four LGBT students reported that they have experienced sexual harassment. The Human Rights Campaign statistics also show that 26 percent of LGBT youth, ages 13-17 years old, say their biggest problems stem from family, school and a fear of living openly about their orientation.
"When you are in the middle of thousands of people, you are small, but when you are in a special place where other people are like you and they're celebrating you­­—here you are, someone. I want our students to feel validated and recognized," Núñez said.
So far, 30 graduating seniors have committed to attending this year's event. This is a long way from the first Rainbow Miner Graduation in 2008 that only had five students in attendance.
One of the main organizers of the first celebration, Victor Santana-Melgoza, who is with the UTEP Alumni Pride Network, spoke about how this tradition first started.
"I attended Arizona State University, they had a similar reception called Gold at the End of the Rainbow. They gave out rainbow tassels and honestly I was coming up on my graduation and I wanted a rainbow tassel. So I thought 'hey why not throw a party for it?'"
Coming from a large school with a set tradition of LGBTQIA affairs, Santana-Melgoza was shocked when he first arrived at UTEP and saw a lack of awareness and inclusiveness of the LGBTQIA community.
The UTEP Alumni Pride Network supported the celebration with a grant to sponsor the event. It is also a chance for future alumni to network with current alumni. Parents, Families and Friends of Lesbians and Gays, a parent group that supports their LGBTQIA students and children, donated the rainbow tassels this year.
Angelica Moreno, assistant director for leadership and inclusion at the SELC, is one of the organizers and expressed why this was important to her.
"I've known students who have struggled with their identity and not had the support of their university," Moreno said. "To be able to be a part of a program like this means a lot to me. It lets me know I'm doing something good for our community and it's a way to give back to the LGBT community."
The deadline for registration for graduating seniors was May 1, but students can still attend the celebration on May 15.
For more information about volunteering or how to donate, email  Moreno at [email protected] or call the Student Engagement and Leadership Center at 747-5670.
The Women and Gender Studies office may be reached at 747-6132, and the UTEP Alumni Pride Network may be reached at 747-8600.
Christian Vasquez may be reached at [email protected]
Editor's Note:  The date for the event previously reported in this article was incorrect. This story online has been corrected. The Prospector apologizes for any confusion this error may have caused.