UTEP'S Brazilian Students Say Goodbye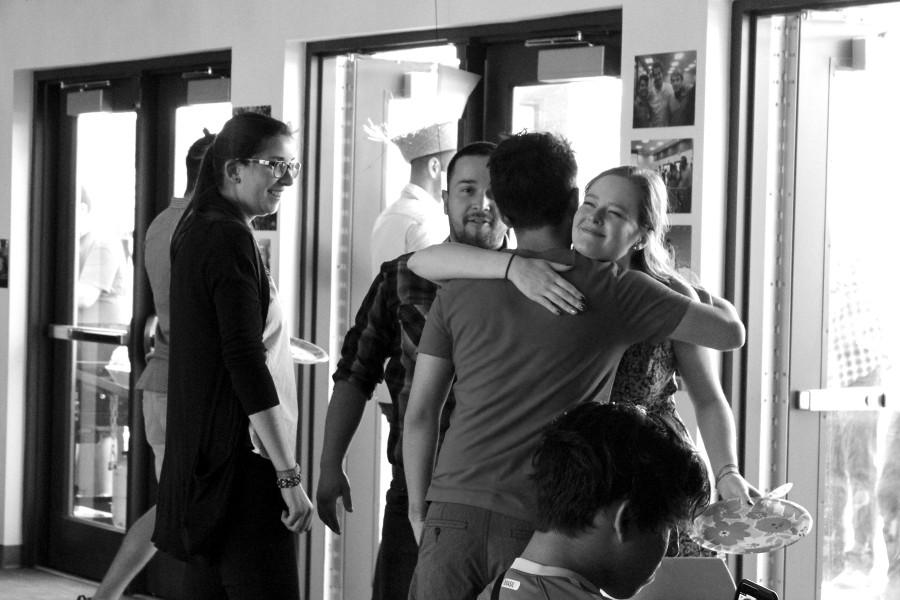 The Study Abroad program held a heartwarming goodbye celebration for 59 Brazilian exchange students who made El Paso their home for the year.
The Festa Junina emphasized traditional Brazilian music, food and dances and was open to students and residents. The celebration was modeled after the traditional Brazilian festival usually celebrated in June or July.
Anna Barbosa, the student exchange manager for the Study Abroad program, said this celebration came about because students wanted to do something for the exchange students before they left and give other students an opportunity to learn more about Brazilian culture. Barbosa is from Brazil herself and decided to stay after getting her master's degree in education from UTEP.
"When they think of Brazilian events, they think Carnival…But Festa Junina is our local tradition that is huge," Barbosa said. "This is the last group that will be here for the time being while the country is restructuring its finances."
The event featured Brazilian-style hot dogs, with the bread and hot dog that everyone is used to, but included toppings such as mashed potatoes, corn, peas and fried onions. Guests were greeted with the aroma of Brazilian food such as traditional BBQ, Pao de Laho, a type of garlic bread, and deserts such as milk pudding and Mexican candy. The music played was called Forro, which is a type of country music, and featured the Quadrilha Dance, which is a celebratory dance that all take part in.
Pedro Silva, one of the Brazilian students, is a metallurgical engineering major originally from Sao Paolo. He said that he's going to miss his El Paso friends and is already making plans to have friends come and visit him in Brazil.
Silva said that he was surprised by how nice and helpful people were in El Paso. He said he expected El Pasoans to be the city types—people who are too busy to help one another.
"Here I see everyone doing stuff just to help people, so it gets to you, so you want to help and that's probably what I'll take back to Sao Paolo," he said.
The students are here as part of the Brazil Scientific Mobility Program, which provides scholarships to students to study in STEM fields (science, technology, engineering and mathematics). Study Abroad's aim is to facilitate international relations between schools.
"It's good for us to introduce new people to our culture, our food, the things that we like and what make us happy," said Carlos Araujo, one of the exchange students from Belo Horizonte, Brazil.
For more information go to the Study Abroad website at utep.abroadoffice.net or visit the Study Abroad Office in the Academic Service Building, room 218.
Christian Vasquez may be reached at [email protected]