UTEP Picks Talent showcases student body talent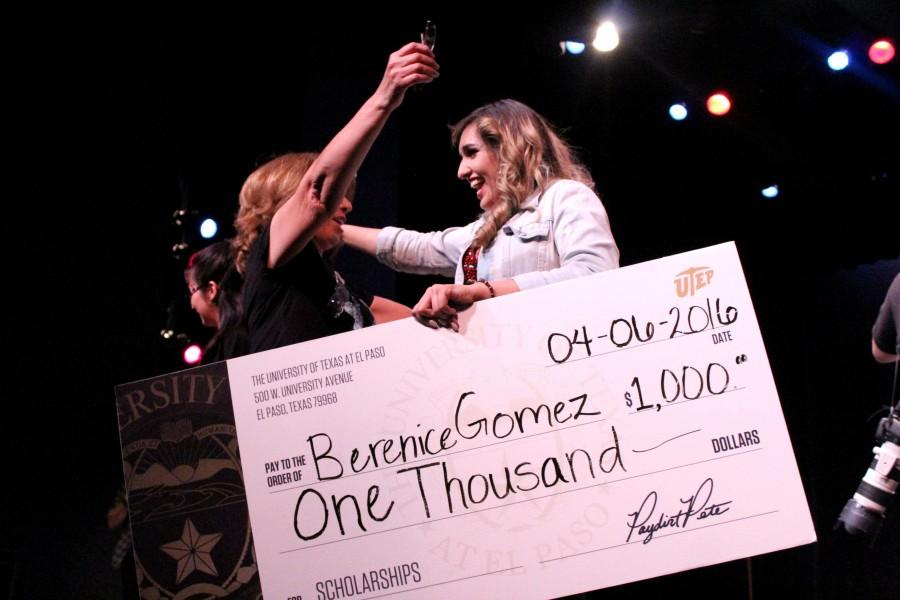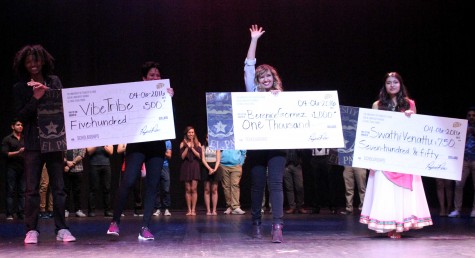 Songwriters, dancers, rappers, pianists and even a religious electronic music artist were among the acts that showcased their talent at the annual UTEP Picks Talent show on April 6 at the Magoffin Auditorium. The show hosted 20 student acts, all of which competed to win the $1,000 first prize.
Hosted by Robert Dominguez, president of the  Student Government Association, the talent show had the audience shouting, clapping, dancing and laughing. Some acts such as Sebastian Avalos, freshman mechanical engineering major, sang original songs while others such as Yeah Man Clan, the opening act, and Friends from Science, comprised of Kristie Benejan and Deyanira Delgado, both senior microbiology majors, presented their version of radio hits. Others, such as Abraham Perez, freshmen engineering major, went out of the ordinary with their performances. Perez created electronic music on-stage by tapping on his iPad, all while singing religious lyrics.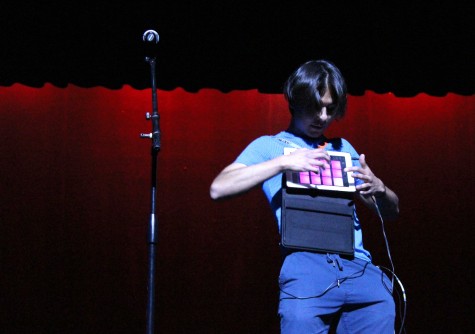 This was UTEP Picks Talent's third year of gathering some of the most talented students. According to Hector Soltero, the show's talent director, the show has been in development for several months.
"The intention of the show is to showcase that students at UTEP are not only book smart," Soltero said, "they are also incredibly talented."
Soltero said the talent show was initially aimed at students from the Fox Fine Arts department, but has since been expanded to all majors.
The show didn't quite start until Goodbye Darlings, who's jazzy rendition of Florence and The Machine's "Girl With One Eye" was noteworthy, took the stage.  Late Night Sessions changed the mood of the show by adding some hip-hop to the night. B-Boy Yayo, who's real name is Raymundo Torres, senior criminal justice major, impressed the crowd with his skilled breakdancing while wearing a mask.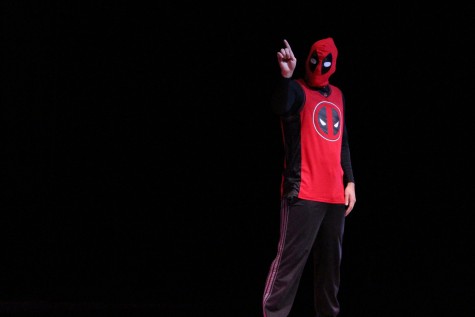 Some acts, like Vibe Tribe, who won third place and $500, rapped about the oppression of women during one of their numbers. Others, like Swathi Venattu, who won second place and $750, danced to "Ghagra," a Bollywood track. Venattu said half of her winnings will be donated to Doctors Without Borders.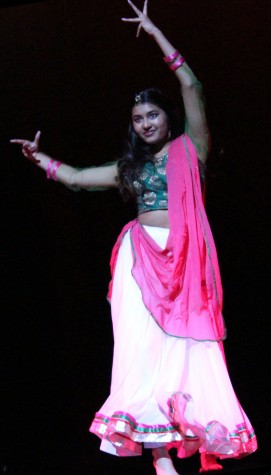 During the show's intermission, last year's winner, Arturo Gonzalez, senior biology major, gave an exemplary performance. By recording himself playing the guitar at home, Gonzalez did a comedic duet with himself, sometimes acting as guitarists in a musical duel and sometimes playing in sync with himself. Gonzalez plays guitar like legends such as Santana and Eric Clapton. His skills are extremely impressive.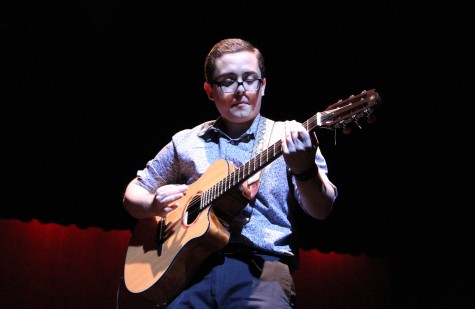 But it was Berenice Gómez, sophomore mechanical engineering major, who took the grand prize of $1,000 with her rendition of a few mariachi numbers and, during her finale, going out into the crowd and getting them to dance by impersonating the late Selena.
Gómez initially came out on stage wearing traditional Mexican mariachi attire and then changed into a bustier bra and jeans, a classic Selena look. She managed to get most people on their feet and dancing to "Como La Flor" and "Bidi Bidi Bom Bom," both Selena classics.
"I auditioned and really liked the experience," Gómez said. "I totally missed that and since it was possible for me to audition again, I did it. I think these kind of events are important so we have something else on to focus. You know, school can get pretty stressful and not only do we enjoy performing but also the audience can get away a little bit from all the responsibilities."
The $1,000 prize is allocated from student fees.
Jose Soto may be reached at [email protected]
About the Writer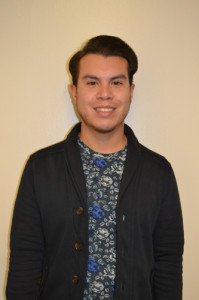 Jose Soto, Staff Reporter
Jose Soto is a multimedia journalism major with a minor in creative writing. He joined The Prospector team in November of 2013 as an entertainment reporter....