History Professor remembered after sudden death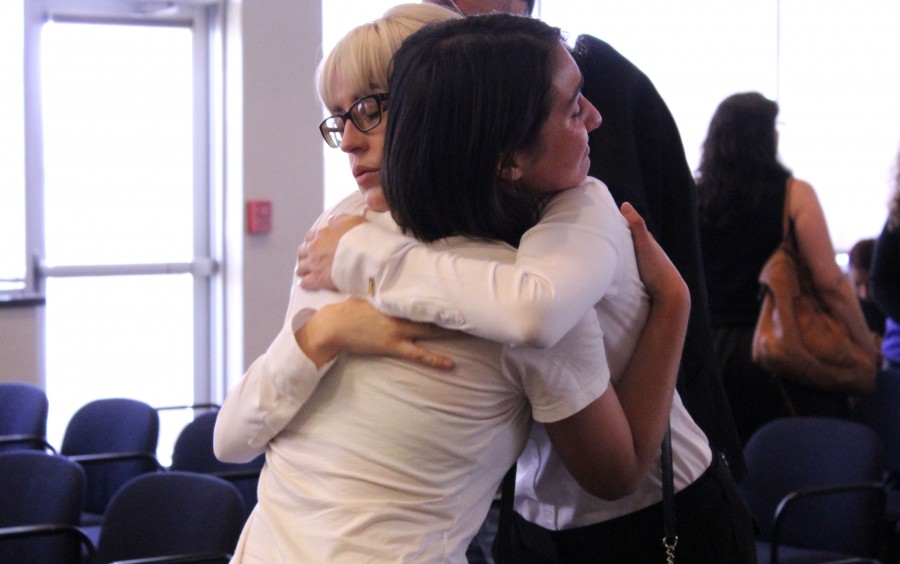 A memorial was held Tuesday in honor of History Professor Richard Foust at the El Paso Natural Gas Conference Center where more than 70 students, friends and co-workers came together to share their memories.
Foust passed away on March 15 after suffering from a brain aneurysm.
He was a UTEP graduate who began teaching American History in 2011 during his last semester of his Masters of History program. That is when he developed a passion for teaching.
Associate Professor of History Brad Cartwright, described Foust as one "who truly desired to see his students succeed."
When he was not teaching Foust enjoyed expanding his knowledge of history by studying 20th century American history, World War II, the Holocaust and American Foreign Policy.
Richard Foust was born on July 25, 1958. He served in the U.S. Navy and worked for the North Atlantic Treaty Organization (NATO). In his mid 30's he went back to school enrolling at UTEP. While at the university he was president of the Phi Theta Kappa chapter and graduated with honors.
Kylenna Fegans, a former student said he made history interesting. She said it seemed that by the end of the semester when everyone was "dropping like flies", Foust's classes "seemed full the entire semester."
Foust's 4 classes will resume for the rest of the spring semester. Richard Foust is survived by his daughter, Kayla, and his son, Nicholas.
Christian Vazquez may be reached at [email protected]