Delivers high in lust, underwhelming in wonder: 'Lust & Wonder'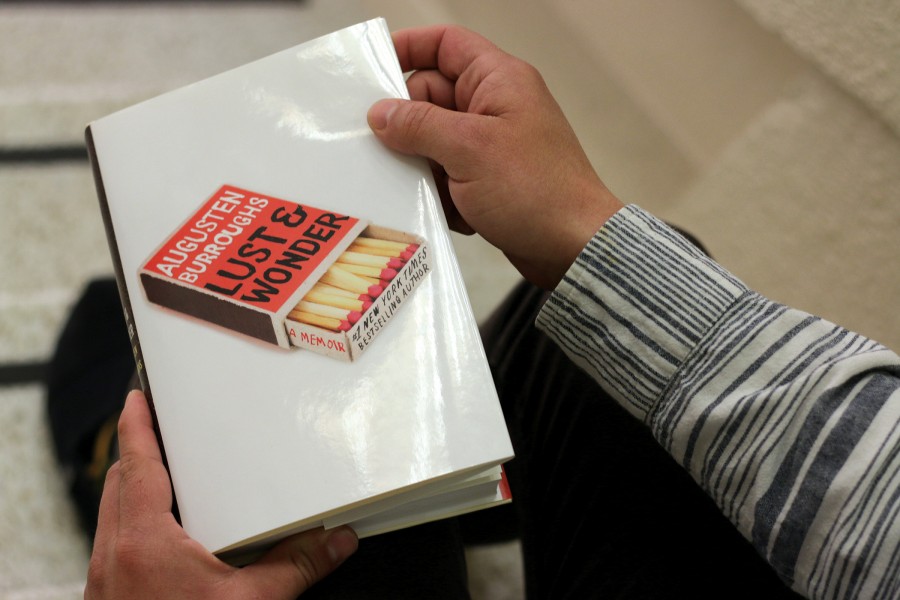 Augusten Burroughs, a New York City author, kicks off his newest book, "Lust & Wonder," by recalling how he met a past lover by the name of Mitch. Mitch is also a published author in New York City, where both he and Burroughs reside. Burroughs' initial email and icebreaker with Mitch assures him he is no Annie Wilkes, a fictional character in Stephen King's "Misery," who is insanely obsessed with a writer. She ends up attempting to murder him. Perhaps Burroughs' end results with some of his past lovers don't fall too short of the same crime.
His other crime in "Lust & Wonder" is that he does not elaborate enough on the latter part of his book title. The beginning of the book is classic Burroughs, clever enough to make you smirk more than enough. The ending, however, leaves you wondering what happened to the wonder part of "Lust & Wonder." This makes the memoir slightly forgettable and not entirely as good as his first two. If you're not his fan yet, don't pick it up.
In his seventh installment to the chronicled memoirs, "Lust & Wonder" depicts Burroughs' rollercoaster world of romance. Burroughs is widely known for his two momentous publications: "Running With Scissors," which was published in 2002, and "Dry," the 2003 follow up. Both books give insight into Burroughs' childhood, which lacked both parental figures—his mother, an eccentric, aloof poet who continuously underwent psychiatric treatment, and his father, who was an absent alcoholic—and how his own eccentricities helped mold him, first as a brilliant advertising agent, and now as a brilliant writer.
And brilliant he is.
He has dealt with very personal demons, who ate at him for most of his adolescence and almost his entire 20s and early 30s. Burroughs spent a lot of his youth being a crazed alcoholic and drug enthusiast while gallivanting through cities like Chicago, San Francisco and, eventually, New York City. These experiences surely crafted the witty, stoic and blunt author he has become throughout his uninterrupted writing.
This is what helps save "Lust & Wonder" from becoming the lackluster book that "This Is How" was, which was Burroughs' self-help tome released in 2012. Having enough to work with in the "lust" department, the book doesn't do as much with "wonder." The book is mostly a recounting of Burroughs' love life and how he, after two major relationship downfalls, find's Christopher Schelling, his now husband who is HIV-positive, at the age of 50.
Christopher was Burroughs' agent. They had an initial attraction to each other, but refrained from any romantic and sexual involvement for more than one obvious reason. Burroughs is also candid about internet dating, infidelity and contemplating love affairs in this book. He extensively talks about Dennis, one of the two failed relationships, whom Burroughs dated for almost a decade with a non-existent sex life. Burroughs is frank about the emotional distraught such relationships can bring, but still writes with a flicker of hope as he continuously tells himself that he can fix it, which he doesn't.
Upheld by his signature comedic undertones, Burroughs' "Lust & Wonder" does well, for the most part. Burroughs explores the complexities of dating, especially dating in bustling New York City—and the tole it can take on your personal and professional life—with as much stride as a middle-aged, Massachusetts transplant homosexual can have. As utopian and sappily cute as Burroughs' and Schelling's long-awaited romance is in reality, the book is lacking in momentum and creativeness. Burroughs talks briefly about how infatuated he was with Mitch's famous author-friend. There's more insight to that snippet of his life, and the incredibly important establishment of Burroughs marriage. There must have been a lot of wonderment involved in that.  This, perhaps, is where the "wonder" part of the book is. It leaves reader's wondering how good the ending could have possibly been.
Jose Soto may be reached at [email protected]