Alternative ways to spend your spring break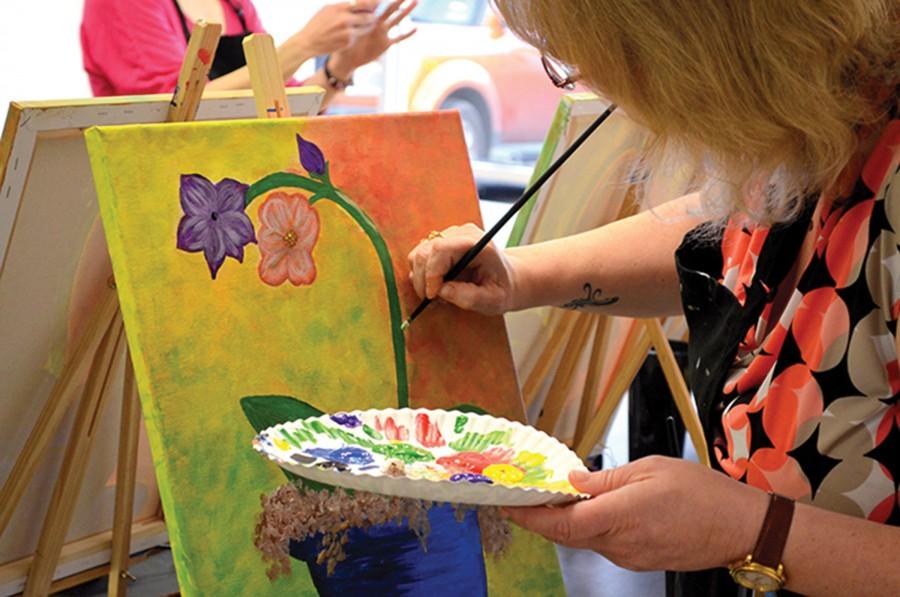 While most students will be traveling to party hotspots such as Las Vegas, Cabo San Lucas or South Padre Island, and some will party here at home, there are those who prefer to take the time off from their studies to relax and enjoy the simpler things in life.
Lucky for them, not everything happening during spring break involves alcoholic beverages and blasting music. El Paso offers a variety of scenic places that can be taken in during your vacation. The Wyler Aerial Tramway, located at 1700 McKinley Ave. in Northeast El Paso, is one of those places. Operating since 2001, the tramway uses aerial cable cars—or gondolas—that dangle over a total of 195 acres of the Franklin Mountains to transport its passengers through midair. With its parking area sitting at an elevation of 4,692 feet, passengers already get a great view of El Paso. The gondolas travel on a steel cable that is 2,600 feet long. As the gondolas take their course, a cabin attendant informs passengers of the different cacti and rock formations along the way. 
During spring break, the tramway will be celebrating its 15-year anniversary on March 12. Diana Moy, a park ranger with Texas Park and Wildlife, said there is going to be a big party to celebrate the national park's anniversary.
"We are having a big celebration at the park with several exhibitors and activities, food trucks and live entertainment," Moy said.
Moy also said visiting the tramway is a perfect thing to do during spring break because it gives "a unique and magnificent view from the top of the mountain."
"This is the only place in El Paso where you get a 360 degree view of the area, including two countries and three states," Moy said. "Also, the tramway is the only tramway open to the public in the state of Texas."
The tramway does not offer student discounts, but there is a group discount if there are more than 10 passengers.
The El Paso Zoo will be hosting two different events that also coincide with spring break. The African section of the zoo will be unveiling its exhibit of African Red River hogs beginning March 5. The zoo will be home for three of them. According to the zoo's website, the hogs are very social and live in groups called sounders, and their favorite treats are peanuts. Also beginning on March 5, the zoo will host their Meet the Keeper Creature Connections event throughout the spring break week. During this event, participants can meet and speak with zookeepers about how they take care of different animals and discuss how they plan the different diets for each animal. What is special about this event is that they will actually bring out some of the animals for participants to meet. Karla Martinez, director of media inquiries for the zoo, said this event is the perfect opportunity to get "up and close to the animals."
"Many people always want to get a closer look at the animals and even pet them," Martinez said. "This event is the perfect opportunity for that. The keepers discuss the animal's favorite food and different characteristics."
Although the zoo might seem like an unlikely place for college students to visit during a week like spring break, Martinez said the venue is a perfect place to go to while trying to enjoy some time off.
"The zoo is one of those venues that can be fun at any age," Martinez said. "There is a lot of information to take in and that makes it fun. It doesn't matter what age you are. We have plenty of food and snacks to enjoy while you take a stroll. It's even a perfect way to get some exercise in. There is something for everyone here at the zoo."
If you prefer more leisurely types of activities that involve the indoors, perhaps painting will entice your interests a bit more. I Painted That!, located at 5200 N. Mesa St. C102, is an art studio located north of the UTEP campus. The business teaches amateur painting classes for those with little to no experience with painting. Participants are allowed to keep their paintings after finishing the class.
Becky Alvarez, one of the managers of the business, said the art studio is not for serious painting.
"We are more of a socially based driven studio," Alvarez said. "There is no experience required. It's just for people to come and learn a bit about painting on canvas while having fun."
Although they do offer children's classes, Alvarez said the business normally draws in an older crowd.
"Our sessions are mostly geared toward adults," Alvarez said. "They are allowed to bring their own alcohol if they'd like. It's really just a relaxing and therapeutic experience."
Alvarez said the sessions are typically two hours long.
"We get a very different span of individuals," Alvarez said. "There are a lot of 'girls night out' groups and some dates. It's always people who want to have fun, though."
During spring break, I Painted That! will be featuring a Texas-themed painting event. Although registration is normally $30, I Painted That! will be giving UTEP students a $5 discount with a valid student ID from March 7-13.
These are just a few of the events happening during spring break that students can take advantage of. For more events and event information, go to visitelpaso.com.
Jose Soto may be reached at [email protected]