The Gospel Explosion celebrates National Black History Month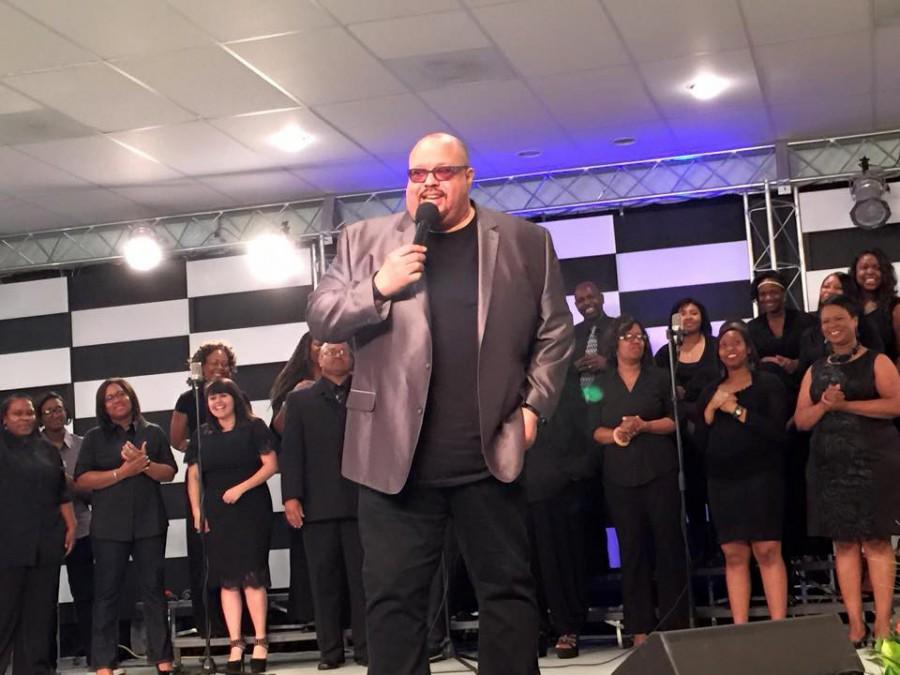 Jose Soto, Entertainment Editor
February 16, 2016
One UTEP event will feature song and dance to showcase the rich history of the African American community to celebrate National Black History Month.  With dancers, choirs and poets on the bill, the event will not only honor the struggles and triumphs of African Americans in the United States, it will also honor one prolific professor who has recently passed away.
The Gospel Explosion will be held on Sunday, Feb. 21 at the Fox Fine Arts Recital Hall. Gospel Explosion, which is an annual program planned and hosted by a team of UTEP students, faculty and staff members, will emphasis the importance of gospel music as a spiritual and integral force in overcoming the tribulations faced by the black community throughout its history here in the U.S. It will also pay homage to Dr. Maceo C. Dailey, founder of the UTEP African American Studies Program, who died on Oct. 11, 2015.
Selfa Chew, interim director of African American studies at UTEP, said the event is "a very interesting program."
"It includes spoken word, which is poetry, dancing and different choirs from the community," Chew said. "It is a very complex yet entertaining program."
Chew said Gospel Explosion is not only important for the African American community, but to the entire UTEP community as well.
"The event serves as a bridge between the black community and the rest of the community here at UTEP and in the city," Chew said. "It serves to inform the public and also bridge the gaps between us. Gospel music is particularly special because it was a form of resistance to the oppression the black community faced and continues to face. The spiritual aspect of gospel music helped African Americans during the civil rights movement."
Chew said music derived from the black demographic, like gospel, is what started American music in general.
"Gospel music, like jazz, is what makes American music distinctive," Chew said. "It is very important to national culture."
Corey Bailey, director of Student Engagement and Leadership Center and part of the planning team, said there will be two spoken word poets, two different choirs and three UTEP students who will be dancing.
"The El Paso Community Choir and the Destiny Family Christian Center Choir have been confirmed for the event," Bailey said.
According to Bailey, him and the rest of the team have been planning Gospel Explosion since early November of last year.
"We wanted to bring gospel music to life," Bailey said. "It was a personal connection to Dr. Dailey because he had encouraged the formation of a gospel choir here at the university. He is highly instrumental to the development of not only the Black History Month events at UTEP, but for the entire African American Studies Program altogether."
Jean-Andre Moore, junior commercial music major at UTEP, said he believes the local community should celebrate National Black History Month, not to place emphasis on the black community, but to celebrate the nation's history altogether.
"Christmas is a Christian holiday celebrating the birthday of a Jewish man," Moore said.  "Thanksgiving is a holiday where we remember how white people and Native Americans gathered together to celebrate a harvest. Neither of these include Hispanics, but it's celebrated in El Paso anyway. Same with Black History Month, we as a people recognize these things because it's important to remember history no matter your race.  I personally didn't even think about our school's predominant race being a factor in celebrating Black History Month."
For more information on Gospel Explosion and other Black History Month events, visit the official UTEP African American Studies Program Facebook page at www.facebook.com/AASUTEP or call 747-8650.
"You don't need an official holiday to celebrate your culture," Moore said. "People should celebrate it in their own way everyday by how they have adopted different things their parents have taught them. Foods, customs, even the way they speak are all ways people celebrate it everyday."
Jose Soto may be reached at [email protected]