Commuting students should prepare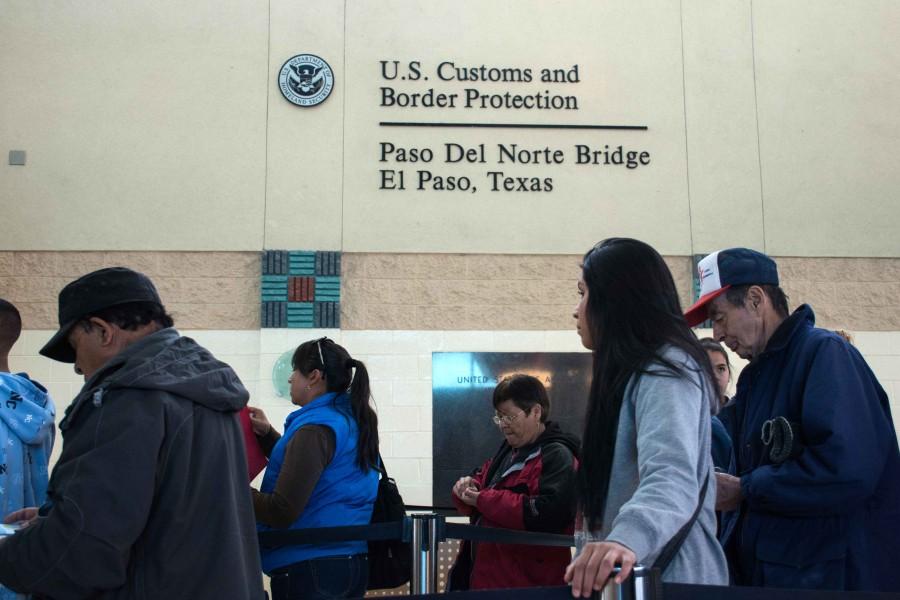 Julio Cesar-Chavez, Contributor
February 16, 2016
More than 600 UTEP students report having a Ciudad Juárez address, according to the UTEP Center for Institutional Evaluation, Research and Planning. Many cross the border every day to get to class. With more than a million people expected to come to the border region for Pope Francis' visit, those daily crossings may become difficult.
"On a regular, normal day, the four crossings in El Paso process 30,000 vehicles and 20,000 pedestrians," said Ruben Jauregui, a press officer with Customs and Border Protection.
The number of people crossing the border during the Pope's visit may be unprecedented, and the high numbers will bring issues.
"If on the holidays those numbers double, we're expecting more than that for the Pope," Jauregui said.
That means CBP officials are expecting more than 100,000 people to cross the border every day in the days surrounding the Pope's visit. The exact number of people who will cross can't be estimated in advance.
"What's unique and different about land borders, in comparison to an airport where we know who is coming to us and who is departing…in a land border there is no way to know who is coming until they arrive at the port of entry," Jauregui explained.
In order to process the influx of travelers, CBP is set to open every lane in all of the ports of entry around the borderplex around the clock, going as far as bringing in personnel from the northern border with Canada to help keep all lanes open.
What CBP can estimate is that the long lines may mean hours of waiting for those crossing Wednesday and Thursday, the day of and after the Pope's visit.
Students will be able to avoid one of the heaviest days since classes won't be held Wednesday, Feb. 17, but just one day later everyone will have to return to school.
While the lines may keep some students from crossing Tuesday and Thursday, others still plan on heading to class.
"I'm planning on going to school both days, because for me it's a normal week," said Luis Marquez, a senior engineering student, who crosses from Juárez to El Paso regularly.
"I cross almost all week and I used to cross on foot for almost 10 years, but now I do it by car," he said.
Students who cross on foot still have more options than waiting for hours on end. The Paso del Norte port of entry, also known as the Santa Fe or downtown bridge, has a dedicated student lane. Those studying in El Paso can skip the long lines and go straight to the customs building, where the single line splits into several entry lanes and enter through the one dedicated to students.
It takes more than choosing the right lane to get into the U.S.
"It's important that students always have proper documentation, their visa, their passport," Jauregui said.
Despite the reminder, Jauregui recommends that those who do not have to go to Juárez remain stateside. Keeping more people in El Paso will help keep bridge wait times down, something Marquez is hoping for.
"Probably, I will find someone I can stay with in El Paso, probably family or friends depending the situation, and I will try to avoid going to Juárez those days," Marquez said.
Students who plan on traveling to Mexico, who normally don't, should be reminded they need photo identification and proof of citizenship to return to the U.S.
"U.S. citizens, we recommend if they don't have a U.S. passport card or a U.S. passport, that they apply for one," Jauregui said.
Although passport cards take several days to be issued even when expedited, meaning they wouldn't arrive in time for the Pope's visit, they are still recommended for future trips.
Julio Cesar-Chavez may be reached at [email protected]