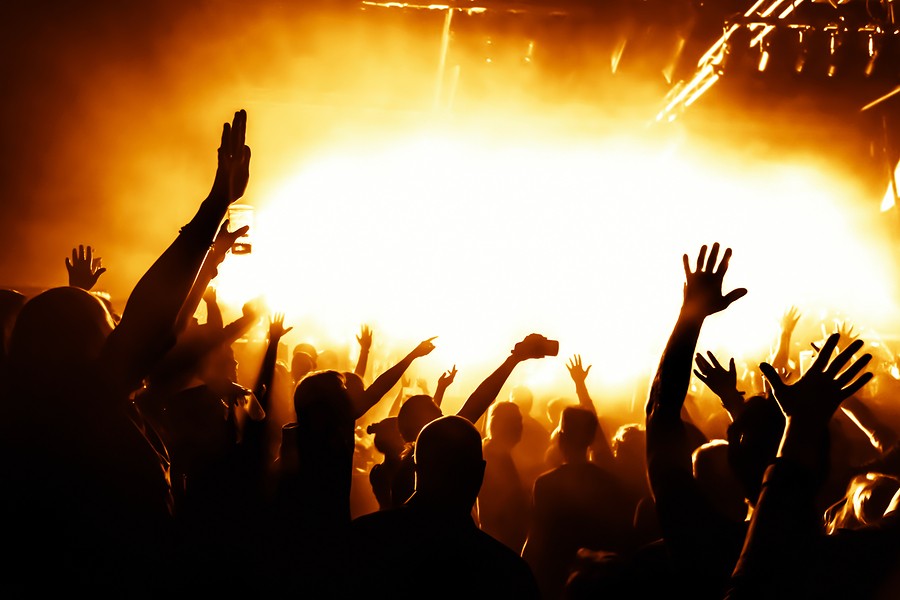 'Rapture, Death the EDM' aims to refocus crowd to original rave scene
February 2, 2016
On any given weekend in El Paso, you can find events and clubs playing electronic dance music. 301 Nightlife, The Garden, Hardpop Bundesbar in Ciudad Juárez and many other local hotspots are few of the names where you can expect to hear the musical genre thumping through their speakers. EDM has become popular locally, but not with every one. One upcoming event is hoping to bring back the culture of the rave scene by offering a different experience to music enthusiasts that perhaps an older crowd might recall.
"Rapture, Death to EDM," will take place on Feb. 6. True to the original rave scene of the late '80s, '90s and early 2000s, the event location will be disclosed only by texting a number that will return your text with details about the hosting venue.
Electronic music, with its many sub-genres and acronyms, is now popularized by modern producers and DJ's including Calvin Harris, Kaskade and Diplo.
This, however, wasn't always the case. Initially originating in Europe, most notably Germany, in the mid-to-late '70s, electronic music was an underground musical movement. It continued to grow overseas during the '80s, helping form such genres like new wave. It wasn't until the '90s that it became popular in the states with the help of DJs such as Praga Khan and Superstar Dj Keoki. Back then people would attend underground rave parties, which were for the most part illegal and held at abandoned warehouses or alternative nightclubs. The movement promoted a carefree, communal sense of belonging amongst ravers, as attendees would come to be known.
It was very similar to the hippie movement. Eventually, the musical genre diversified in sound and attracted an army of listeners, which led to it straying from its original concept. More and more talent began to emerge and the music was more obtainable to the masses.
Now, many music festivals add these talents to their bills in order to bring together their fans. In El Paso, you can find many of these artists at different venues playing for sold-out crowds.
But not everyone in El Paso is particular fond of these popular events. Danny Perez, coordinator of "Rapture, Death to EDM," is one of them. He and a close friend, who is also his business partner who grew up in Germany, attended one of these events a few weeks ago and felt the usual energy that was once found at rave parties was gone.
"It was a total disaster," Perez said. "The high energy was gone."
Perez and his business partner discussed the event and decided it was time to revive the rave scene in the borderland.
"We want to bring the old-school style to the rave scene," Perez said. "This first party will host local DJs, but with money raised from these events, we will get the old school names to come back. They have already been contacted and they really love the idea."
Perez and his friend attended one of the original rave parties at the Lizard Lounge in Dallas back in the early 1990s. They returned to El Paso and helped create the same underground movement here.
"We liked the atmosphere and the people it drew," Perez said. "All kinds of colorful people were in attendance, and I personally liked the exclusivity that it was by invite only."
When Perez and his partner moved back to El Paso, they got together with a club owner who helped them throw parties at local clubs. After gaining some recognition, they would rent out warehouses and had even bigger events that reached 300 people in a building downtown, Perez said.
"This is the first time in 20 years that I'm doing it again," he said.
Marcy Angeles, a visual artist, painter and photographer, used to attend many of these raves. Angeles said that the new EDM shows are just a product of pop culture.
"Mainstream electronic has done a good job of putting El Paso on the map but there is way too much of an emphasis on flashy lightshows and this EDM thing that is nothing like the electronica we used to know," Angeles said.
Angeles said what was different in the raves of the past was diversity.
"What appealed to me about the El Paso rave scene was the love for diversity that was at the core of our scene," Angeles said. "Cliques were an idea that took the backseat. You always knew you'd lose your friends as you'd go off on your own and mingle for at least an hour or two. You'd find a nice spot on a dusty warehouse floor & just get lost in the music."
"I was very much so aware of what I was a part of," Angeles said. "I lived the rave lifestyle for years. I never missed a weekly, never missed a party & made a name for myself for usually being the first on the dancefloor. It was very intimate and comfortable, especially our 'weeklies' like the ones at Cantina La Tuya. We had a deep sense of community and our peers were more like family than friends. Ravers were modern day hippies. The movement was essentially a peaceful backlash against societal oppression."
Perez said he believes that EDM, which differs from other electronic music genres like minimal, techno or progressive house, has diminished by incorporating other styles of music like hip-hop and pop.
"My intent, with the help of others, is to reform the music back to what it was. As it is—no offense—but the hipster movement already killed rock 'n' roll," Perez said. "EDM is doing that to the electronica and original rave scene. I have experience with the rave scene, so I'm hoping to revive it, and if we can bring life back to the night scene, that would be an amazing accomplishment and contribution to the nightlife here in El Paso."
For more information on the event, text 922-0071 the day of.
Jose Soto may be reached at [email protected]