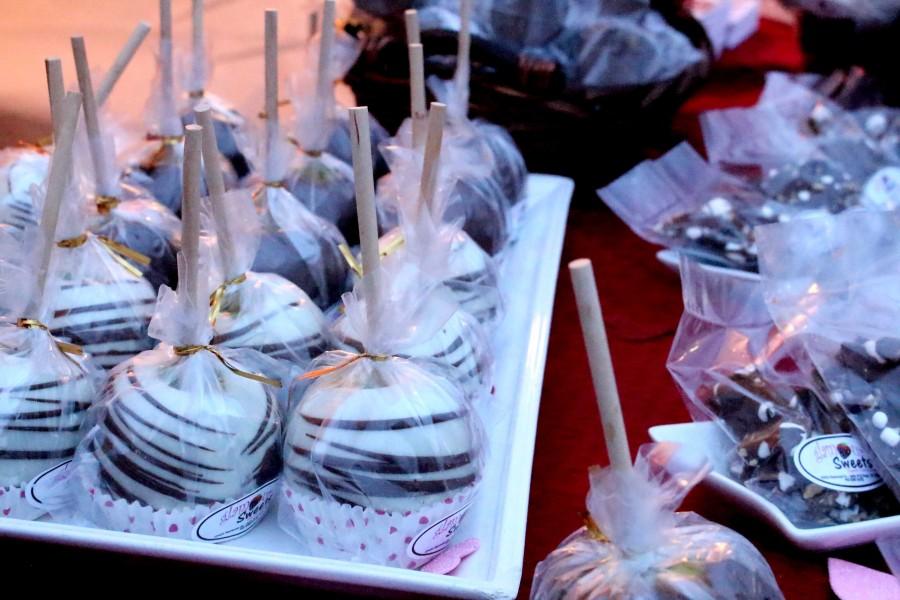 Andres Martinez
Annual 'Chocolate Affair' to sweeten the town again
January 20, 2016
Chocolate candies and desserts from vendors around the El Paso community will allow the public to savor the many different flavor profiles of one of the most popular delicacies around the world—golden ticket not required.
The fifth annual 'A Chocolate Affair' will take place Thursday, Jan. 28 at the Camino Real Hotel. The event will feature chocolates from vendors around the El Paso community, including Orange Peel and The Pastry Chef Café.
There will be 12 vendors at the event. Veronica Hernandez, live events manager at Townsquare Media, said. These include Nothing Bundt Cakes, Chocolate Delight, Glamour Sweets and Kern Place Florist.
In previous years, A Chocolate Affair has been hosted outside at locations such as the Fountains of Farah and the Wyndham Hotel. This year, the event will be hosted indoors.
"We've always hosted it outside, but we're moving it inside the Camino Real, which is really cool because we don't have to worry if it's cold or anything," Hernandez said.
The theme for this year's A Chocolate Affair will be Candy Land. Guests will be provided a map inspired by the board game that will lead them around the ballroom of the Camino Real, where they can try all of the chocolate samples.
"The Candy Land décor is going to hit you as you walk in, and we are also including a chocolate box that will help you get around once you're inside," Hernandez said. "Everyone that comes in will definitely be able to have that experience."
Alyssa Olivas, junior biological sciences major, said she would like to attend the event to try different chocolate delicacies.
"I'd love to eat chocolate-covered fruit and salty things like pretzels, but I'd also would be interested in truffles with white or milk chocolate," Olivas said. "I think it's a fun event that would bring all walks of life together."
The vendors will provide different chocolate surprises including a chocolate liqueur lounge as well.
"We base our selection on the kind of quality and different types of chocolate items the vendors sell," Hernandez said. "For example, Rocky Mountain Chocolate Factory is famous for their chocolate and they have chocolate-dipped apples, strawberries, and plus, they have really good fudge. Nothing Bundt Cakes sells cakes that are drizzled, but they have the type of products we are looking for."
Julie Adauto, UTEP alumna and pastry chef at Orange Peel, said she hopes to bring chocolate or fudge brownie tarts to the event, with her own special kick added to the mix.
"I do gluten-free and sugar-free pastries and I work with people's allergies," Adauto said. "I try to be as organic as I can."
A Chocolate Affair will take place from 6 to 9 p.m. and tickets are on sale now.
"The event is really fun, and it's more driven for adults, it's not just a kid's thing," Hernandez said. "It can be a date night or friends' night out kind of thing."
For more information about A Chocolate Affair, call 880-9393 or visit kisselpaso.com.
Julia Hettiger may be reached at [email protected]