Women's team hopes to extend their winning streak to seven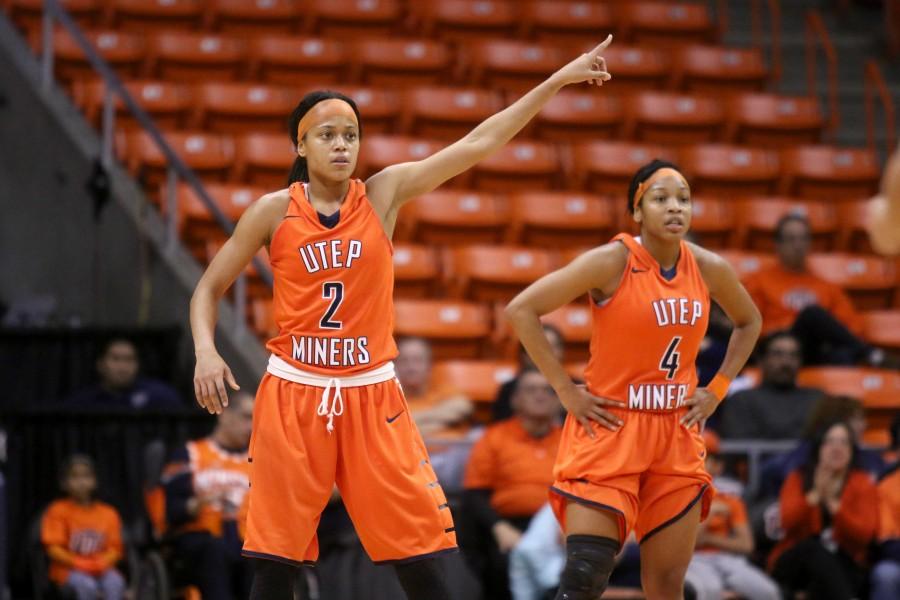 Juan Carlos Navarette, Staff Reporter
January 19, 2016
The undefeated UTEP women will travel to Florida Atlantic on Thursday,  Jan. 21, in hopes to continue their undefeated conference record.
For many, this season was considered a campaign to recover from last year's disappointing 12-16 finish. The Miners (14-1, 5-0 Conference USA) continued their revenge tour Sunday, as they took down the UTSA Roadrunners 62-55, a foe that had defeated them twice last year. The Miners extended their winning streak to six, and are currently tied for first with Western Kentucky in league standings.
"It was an ugly win, but we got the win," head coach Keitha Adams said. "I told my team that we grinded it out and we got the win. I think we know that we are going to have to play a whole lot better for this road trip we are about to go on."
The seven-point victory over UTSA also helps continue the ladies' home court undefeated record. Although Adams said this was not the best game, the Miners found a way to close the game when they needed to at the end.
"We got good confidence, this brings our confidence up," guard Sparkle Taylor said. "We had to come out there and beat them, we had that motivation already. We had that mindset from the jump."
Florida Atlantic (10-6, 2-3 C-USA) may not seem to pose much of a threat, but Adams has continued to remind her team that every game is a new one. Although the Owls do not have the best conference record, they find ways to win because of what they can do from beyond the arc. The Owls may be a  threat in scoring with guard Ali Gorrell. Gorrell leads the team with 16.8 points per game.
"They got a high-powered offense," Adams said. "They score and they shoot a lot of 3's."
Florida Atlantic gave UTEP a difficult run last year as they beat the Miners both times they played. During the first meeting last year, FAU put up a school record, 23 3-pointers.
"They hit a record 23 threes, so we know they can hit the 3-ball big time," junior guard Jenzel Nash said. "I saw them play the other night on television, and they were shooting the 3 ball."
Florida Atlantic is also trying to snap a three-game loosing streak.
"You are going to have to be on your toes and be quick to get back on the ball," Adams said. "We are going to have to play tenacious defense and then execute on offense."
After facing Florida Atlantic, the Miners travel to Florida International University on Saturday, Jan 23.
If the Miners are able to secure back-to-back road wins, they could make a definite case to join the top 25 Associated Press poll.
Juan Carlos Navarette may be reached at [email protected]