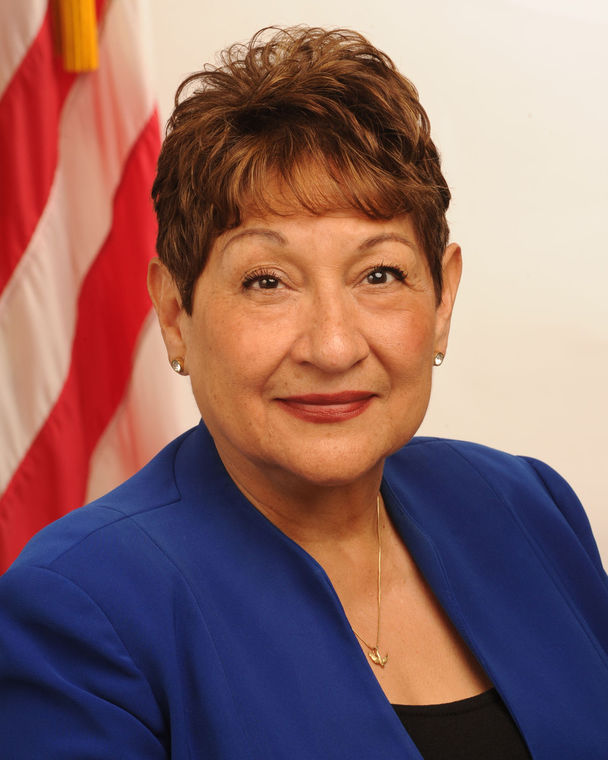 From the barrio to the nation's capital
January 19, 2016
WASHINGTON- Sitting at a desk at the national Head Start offices in Washington, D.C., Blanca Enriquez is 1,962 miles away from her home in El Paso, Texas.
Away from her three children and seven grandchildren, her journey as the Office of Head Start director began a year ago last month.
Head Start is a national program under the United States Department of Health and Human Services.
Since its inception in 1965, Head Start has served more than 31 million low-income children and their families from birth to age 5 through comprehensive early childhood education, health, nutrition and parent involvement.
Enriquez received a phone call from the national offices asking her if she would be interested in interviewing for the position that would soon be vacated by Ann Linehan, former deputy director for the Office of Head Start.
Enriquez jumped at the opportunity, unsure of the possibility of her landing the job.
After a successful phone interview and face-to-face interview in Washington, Enriquez got the call that she had been waiting for, she was leaving Region 19 in El Paso for the top national position for the Office of Head Start, an office of the Administration for Children and Families.
This politically appointed position was something that Enriquez was humbled by.
"I was humbled because I thought now you get to impact not just your 4,000 babies in El Paso, but the millions of babies across the United States," Enriquez said.
Enriquez calls herself a product of Head Start due to the knowledge and career experience it has given her.
Although Enriquez knew the change in job position would have impact on those she served, she also knew it would impact her life dramatically.
Enriquez, who was born in Ciudad Juárez, moved to the United States when she was 6 years old.
Since then she has never moved out of El Paso, setting a foundation and building a family and career.
She grew up in Segundo Barrio, one of El Paso's oldest and most historic neighborhoods, also home to one of the poorest ZIP codes in the nation.
Enriquez graduated from Bowie High School in the top 10 percent of her class and obtained her bachelor's and master's degrees from UTEP and her doctoral degree from New Mexico State University.
She began her career with Head Start while working for the Region 19 Education Service Center in a bilingual education program in the 1980s.
The Head Start program in El Paso, according to Enriquez, was in trouble.
Operated by a community action agency at the time, it was mismanaged and unwanted in the community.
During this time, Enriquez's boss, John Uxer, asked if she would help him write a grant for the Head Start program in the El Paso community.
When she agreed, they completed the grant and it was funded. Uxer asked Enriquez to be the Head Start director for Region 19 after the grant was awarded.
Enriquez was hesitant due to the bad reputation that the program had in the community.
She asked Uxer, "If you are asking me to be the Head Start director because I wrote the grant, then my answer is no. If you are asking me to be the Head Start director because you believe that I have the administrative capability to run this program and you are going to support me 110 percent, then I will say let me go talk to my family because this is going to be a 24/7 job."
This 24/7 job soon became Enriquez's passion. She grew the program from 1,200 children with a $1.5 million budget, 10 centers and 198 employees, to 4,375 children, a $36 million budget, 30 centers and 800 employees when she left.
This big move from the border town to the nation's capital was something that Enriquez had to adjust to.
She left her home in El Paso intact and started fresh in Washington.
With the help of her friend, she found a small apartment and decided to invest in a car to avoid public transit.   
She said leaving her life behind and moving out on her own has been an adventure.
Her bed and monthly spa dates with her girlfriends back in El Paso are the things that are missed the most, but for Enriquez, she reminds herself of the commitment that she made and her determination to complete her mission.
"What an opportunity for you to go from El Paso to here. What a sense of pride that being a Latina, a little Chicanita from El Paso in the barrio, never left El Paso in her life, now comes, not just to San Antonio, not to Los Angles, but lord to D.C.," she said. "That is awesome in my mind."
Amanda Guillen may be reached at theprospectordaily[email protected]