Brass Monkey improves location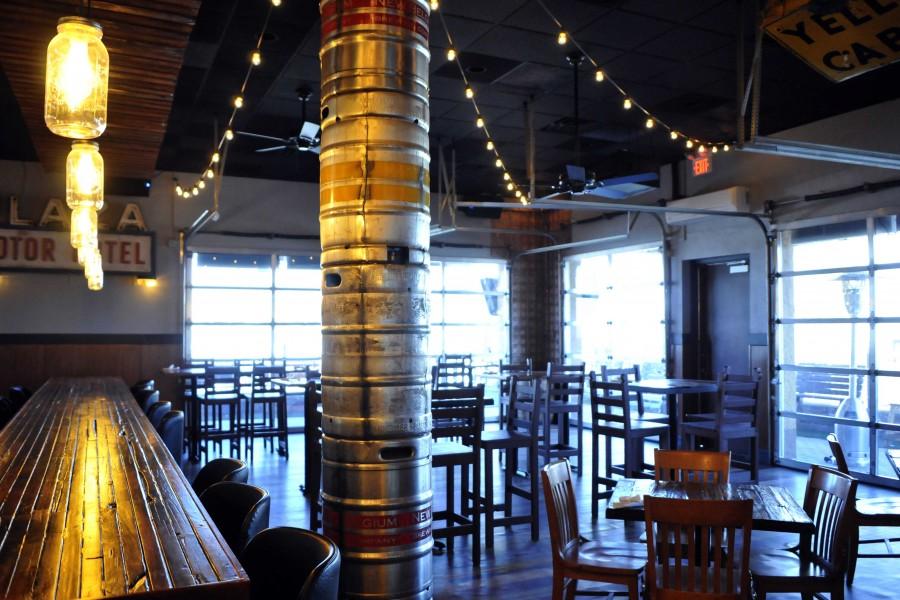 Jose Soto, Entertainment Editor
November 17, 2015
Many might recall 3233 N. Mesa St., No. 103, as a frantic, overly sensual restaurant/bar that catered to the testosterone-driven, mainly male crowd, who wanted to get their football fix along with some eye candy. Cabo Joe's, the infamous locally owned and operated bar that employed women in skimpy outfits and procured customers with their lively ambiance and décor, is no longer at the Westside location.
Brass Monkey, the newest addition to craft beer-serving bars, is now occupying the space where Cabo Joe's Westside was before. The new bar is conveniently located near the UTEP campus and on one of the busiest areas of Mesa Street, right next to Ode Brewing, another recent location pandering to craft beer enthusiasts.
Brass Monkey is nothing like Cabo Joe's, whose décor was overly saturated with banal depictions of cliché bar decorations and that exposed their employees' cleavage way too much. Instead, Brass Monkey has opted to keep their location and their employees sophistically adorned.
The new business' ambiance is entirely different than it's previous occupants. Although their official business sign isn't up, Brass Monkey is as welcoming from the outside as Cabo Joe's once was. Their patio setting hasn't changed much, but being the winter season, it isn't of much importance.
Upon walking in, Brass Monkey is obviously trying to change its client's visual remembrance of the location. Cabo Joe's was vibrant in color and beach-themed. Instead, Brass Monkey is dark and subtle. Their dark-wooden decor is completely opposite of Cabo's gaudy look. It's not as festive, but it's definitely a visual improvement.
One of the primary visual aesthetics of the new bar is their keg totem pole. It is centered at the far end of the bar, but it is the center of attention at Brass Monkey. Its walls are made out of brick and wood, altering the location's ambiance to a more modern and adult one. It's lightly lit, contrary to Cabo's obvious attempt to highlight their adornment. Their light fixtures are made out of mason jars and beer barrels, adding to Monkey's contemporary look. The bar's granite counters are the bar's most chic and posh aspects and are both welcoming and inticing.
What the new location lacks is in diversity and beer options. It is obviously a location for craft beer aficionados, but it doesn't offer anything different in particular. It hosts the same craft beers you can find at other locations offering craft beers. Being in the same commercial district as Ode Brewing, who brews their own beer, it would have been smart for Brass Monkey to offer a signature beer or a distinctive lineup. Instead, it offers many of the same craft beers many El Paso bars do as well.
It isn't to say Brass Monkey isn't worth trying. They do offer Naked Nun and Moose Drool, two beers that are worth trying out. Naked Nun is award-winning white ale, whose profiles include a very malty finish with a slightly sweet finish. It is one of Brass Monkey's options if you prefer more traditional beers like Bud Light. Moose Drool is a darker beer, a brown ale that certainly has a kick. It is brewed with caramel, chocolate and whole black malts, making the beer sweet enough, but not overpowering.
One of the best features of Brass Monkey is that both their juices and their syrups are homemade. An industrial juicer will press oranges and grapefruits for your cocktails and Brass Monkey's artisan combinations of flavors will sweeten it up.
The new bar is surely a step up from its previous tenants. Brass Monkey will surely keep those Cabo Joe's fanatics, while making new and loyal customers.
Jose Soto may be reached at [email protected]
About the Contributor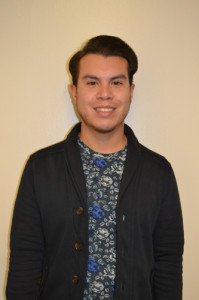 Jose Soto, Staff Reporter
Jose Soto is a multimedia journalism major with a minor in creative writing. He joined The Prospector team in November of 2013 as an entertainment reporter....