Football team looks to end home schedule on a good note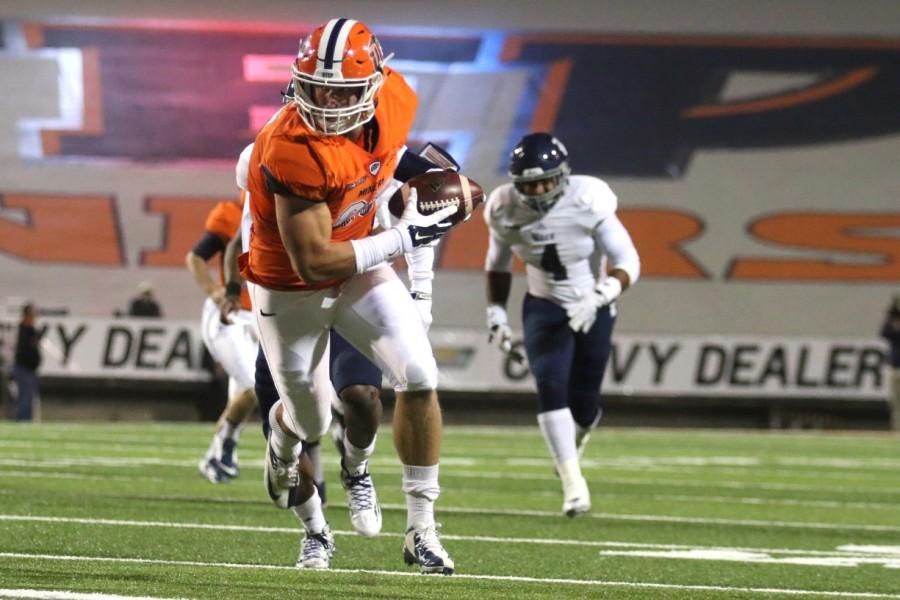 Juan Carlos Navarrete, Staff Reporter
November 17, 2015
After a tough 31-21 loss to Old Dominion on Saturday, Nov. 14, the Miners will be at home in a must-win situation against a very tough Louisiana Tech in their final home game of the season.
"It was a disappointing loss for us on the road. It was a game we felt we had an opportunity to win; we didn't get that accomplished," said UTEP head coach Sean Kugler. "We put ourselves in a tough position as a team."
The Miners, who are 4-6 and 2-4 in conference, will be taking on LA Tech, who is 7-3 and 5-1 in conference. This game not only poses a challenge for the Miners because they will be playing the team ranked first in conference USA, but it is now a must win for this Miner team if they want a chance at a possible bowl game.
"I really feel this is the most complete team in Conference USA," Kugler said. "It's very experienced.  They have 13 senior starters and in first place in Conference USA West."
The Miners' ultimate goal this season was a repeat of last season, including a bowl appearance. In order to make that happen, the Miners have to win at least six games in a season to secure a bowl bid.
Although the Miners are third in Conference USA's West division, they will face the top-ranked team in their division when they play Louisiana Tech. With only two games in the season left, the Miners can't afford another loss.
"Their offense is explosive in every aspect," Kugler said. "They average 40 points per game, which is second in C-USA; 172.9 rushing per game, which is third; 314 passing per game, which is third; and 487 total yards per game, which is third in C-USA."
The Miners will face a well-rested LA Tech team that is coming off their bye week. The Miners' defense will have a tough home test against a Bulldog team that beat North Texas, 56-13, two weeks ago.
In that game, Bulldogs running back Kenneth Dixon set a Conference USA game record with six rushing touchdowns to give LA. Tech the win.
The Miners' rush defense this year ranks in the middle of the pack for all college football at 71st overall. While LA. Tech's rushing offense ranks 63rd overall, which makes for an intriguing matchup for both teams.
On the other side of the ball, is the UTEP offense. Although the Miners' offense is not as prolific as the Bulldogs, there has been an improvement for this team. UTEP was finally playing well as an offense despite the loss to the Old Dominion.
Despite the great offense, the Miners had trouble with important aspects of the game. Mack Leftwich tied his career-best game with touchdown passes last week, but turned the ball over several times.
"Offensively we talked about protecting the football in this game and we didn't go that. We had two interceptions, one in the last two-minute drive." Kugler said.
This game will also be the last home game for seniors for the Miners. UTEP will say goodbye to 20 seniors playing in what will be their last home game, among them are team captains and pivotal players.
"They're playing in front of their folks. There are a lot of emotions and this will be the last time they run out into the Sun Bowl," Kugler said. "I remember my last senior day with all the emotions involved around at that. You look around and not going to play with those guys anymore. We'll have one game after this. It's emotional; you love the fans, you love UTEP, you love your teammates, and it's the last time you're going to take the field with those guys. It is emotional."
The Miners have a chance to prove to the rest of the conference that they deserve to go to a bowl game. The only way they can make that happen is a win this Saturday.
Juan Carlos Navarrete may be reached at [email protected]
About the Contributor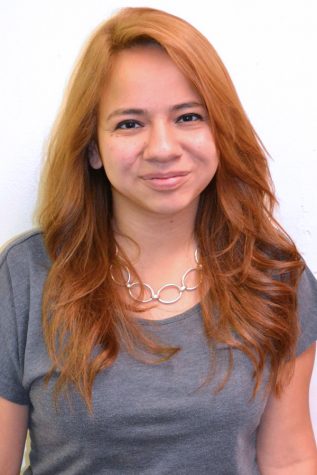 Michaela Román, Editor-in-Chief
Michaela is a Senior Digital Media Production major at The University of Texas at El Paso. As the Editor-in-Chief, and former Photo Editor of The Prospector,...